After spending over a week on the small island of Utila, I took a catamaran over to Roatán, the larger and more touristy of the Bay Islands. I knew Roatán would be more expensive, but I was shocked to discover it was expensive even by US standards. Of course, the reason is because it is dominated by tourism from the US. After three months of traveling in Latin America, I had a really hard time paying $8 for a hamburger with no sides included. Needless to say, that only happened once. But I also noticed that everything was a lot nicer. The hotels, the bars and restaurants, even the landscaping and decoration. It was on my way back to the mainland on the ferry that it really hit me. It is not just that the place brings in a lot of tourist dollars. It is that Americans have different expectations regarding service and what defines a "nice" place, especially Americans that have and want to spend more money on vacation.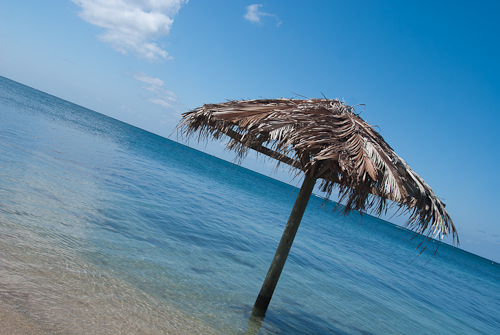 The ferry from Roatán dwarfs the ferry to Utila. I am not exaggerating. It is 152-feet long and holds 460 passengers. And the ferry ticket office has impeccable service. When you arrive (by a ridiculously expensive taxi of course), you are greeted by employees who immediately welcome you and take your luggage. The waiting area has a real espresso bar where you can get your fix on fancy coffee drinks, as well as a small café/restaurant. When you board the ferry, you have a choice of sitting in an air conditioned section in the first level or the open-air section on the top level. And if you're willing to spring for a first-class ticket, you can sit in an air-conditioned section on the second level with ocean views. You can even purchase food and drinks on the ferry. By contrast, the Utila Princess is 118-feet long and supposedly holds 260 passengers (although I'm not sure where that many people could actually fit). There is no first class, and there are no concessions. There is also no ferry office to wait in; you just hang out at the dock and try to find some shade. And since the boat is so small, you might want to take some Dramamine for the rough ride. Of course since I started this trip, I have not been to very many places that are dominated by tourism from middle-to-upper class Americans. So the few times I see it now (e.g. all-inclusive resort in Puerto Vallarta), the contrast with the rest of Latin America is more prominent.
Most of m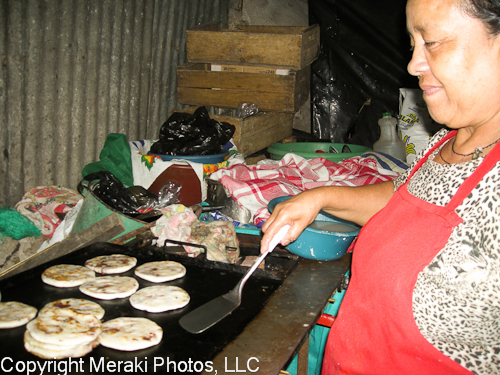 y "American" expectations of service have gone out the window. When you pay $2-3 for a huge meal and there is no custom of tipping, how can you expect much more than reasonable cleanliness and a filling plate of tasty food? If the food comes out slowly or a server doesn't stop by to ask you how your meal is, are you really going to get upset about it? When I take a bus packed with people, and it's hot and stinky, and it takes three times as long to get to my destination than had I taken a private shuttle, am I going to complain when I saved $20-30?  I'll take less service for a less expensive experience.
However, it's all a matter of perception and expectations. If you get pissed because service is lacking or something isn't quite as nice as you are used to, then you are not going to enjoy the experience. So by all means, if you need attentive service at a restaurant to enjoy your meal, spend the money. Or if you need a super-clean and beautifully decorated hotel room with lots of amenities to enjoy your vacation, book one. There is nothing wrong with that.  It is all about the type of traveler you are or want to be.  If you have different expectations about service and what you need to be comfortable, you can stretch your travel dollars further and still have a pleasurable and satisfying experience.  I still have higher expectations regarding where I am willing to stay and how I am willing to travel than many other travelers I have met.  For example, I will pay $25 to take an international direct bus with large, comfy seats and secure luggage storage for 8 hours as opposed to only spending $5 on a 24-hour journey on multiple chicken buses, dealing with an unknown border crossing and constantly watching my luggage.  I will also pay $2 more a night to have free coffee and inviting, comfortable common areas at my hostel.  But overall my expectations and my attitude have changed during the last three months.   I am living simpler and enjoying the experience.
Check out Travel Tips for Roatán.
Check out photos of the President of Honduras and my wildlife encounter with a boa constrictor and a Jesus Christ lizard.