There is also a lot to see, do, and experience in this dynamic city.  If you only have a short time to explore, perhaps my Top 7 list will help you narrow it down.
My Top 7 Boston
#1 – Explore the Charles River Esplanade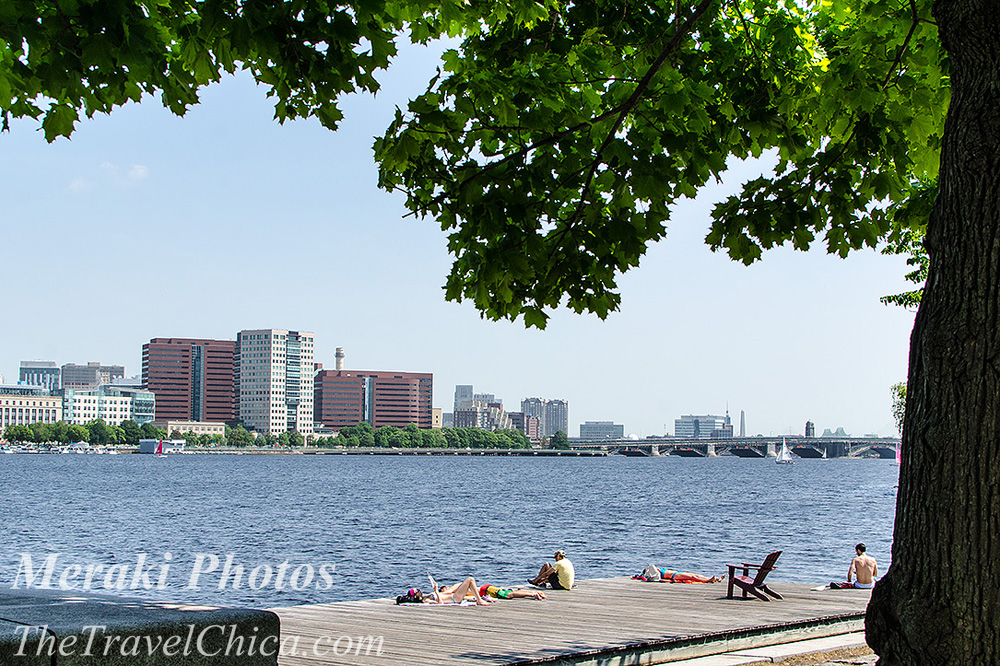 Whether you join the Bostonians on their morning run or you grab a book and sit on a park bench, this is a must-visit area.
#2 – Walk the Freedom Trail
Yep, it's super touristy, but there is a reason for that.  First of all, it's one of the many free things to do in this city.  You can download a free map or pick one up at the visitors center in Boston Common.  Second, you get to see a lot of really cool historical stuff.  You can take your time and make a day of it, stopping in some of the museums, shops, or restaurants you see along the way.  Or you can pick and choose the areas that interest you.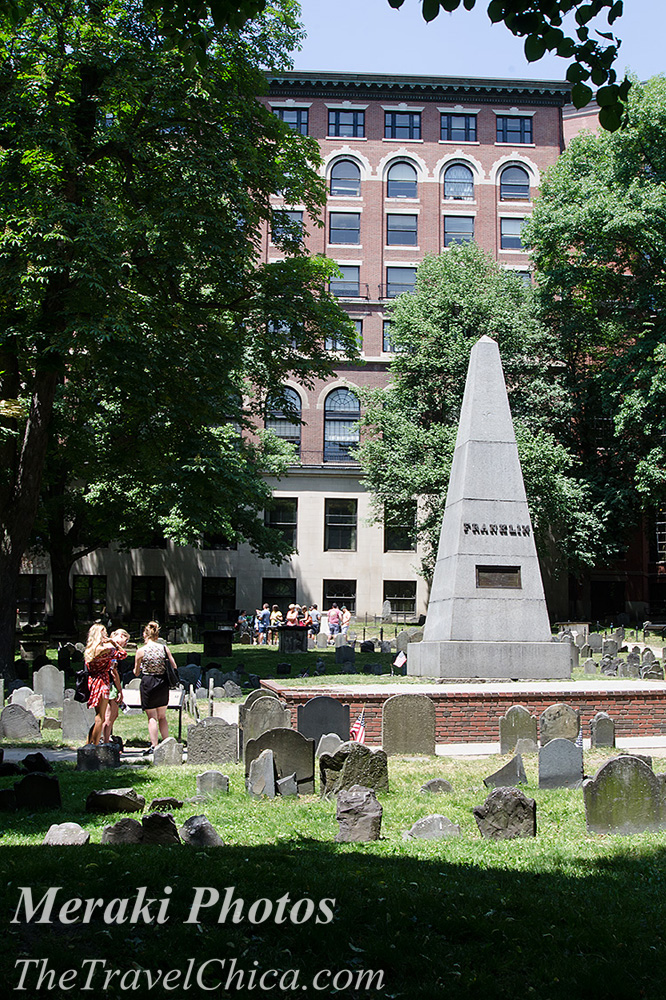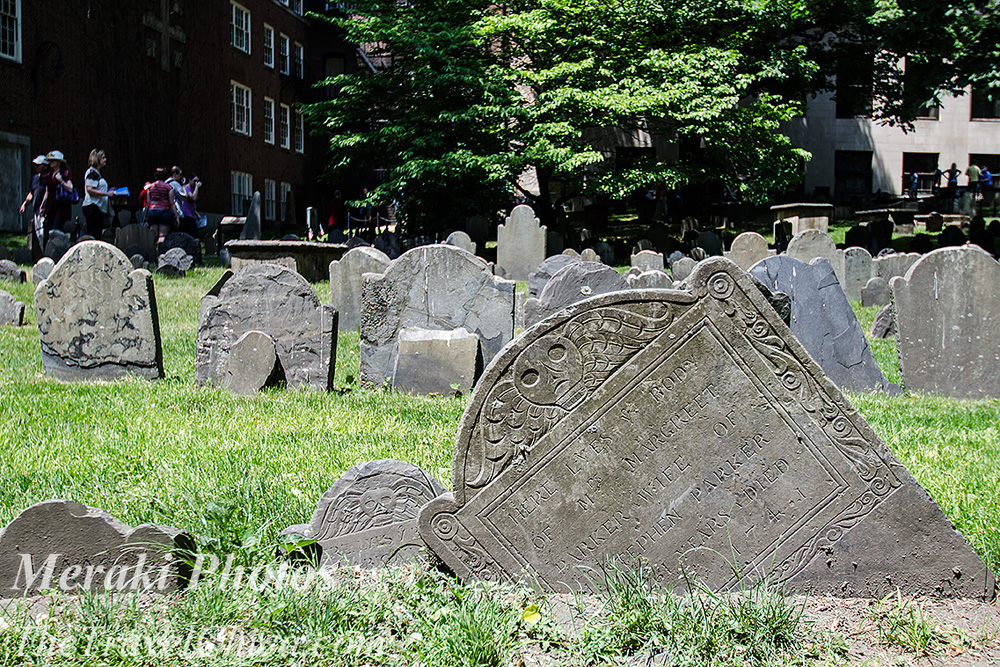 One of my favorite spots on the Freedom Trail is the Granary Burial Ground.  This small historic cemetery is the final resting place of Paul Revere, Benjamin Franklin, and other famous figures.  There are a lot of interesting details on these old gravestones.
#3 – Visit an open-air market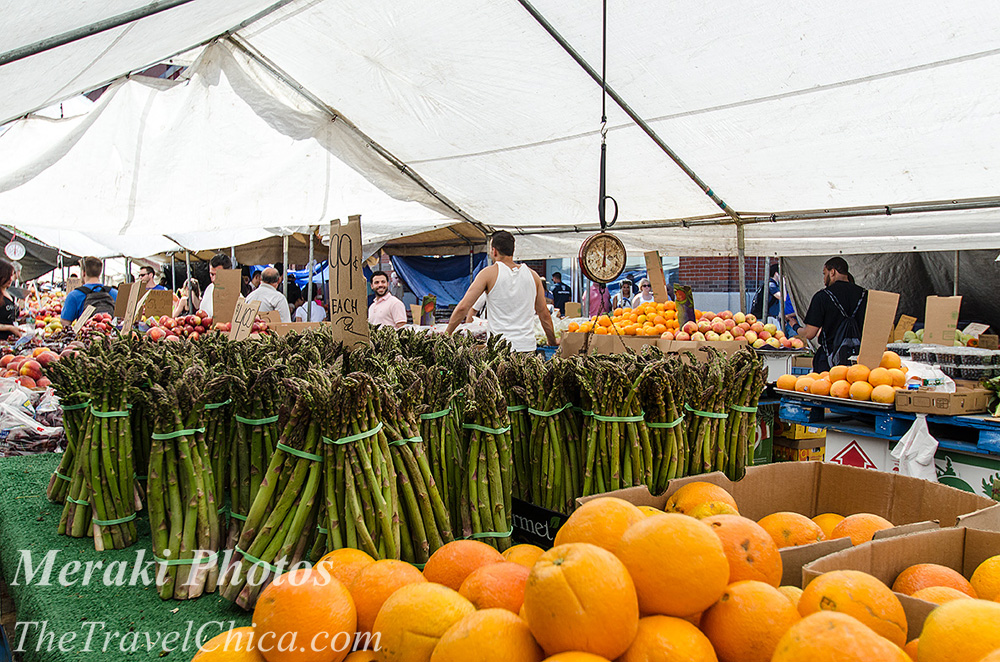 Boston has many outdoor markets.   Just do an online search for hours and locations.  I was pleasantly surprised by the size, quality, and prices at the Haymarket, an historical open-air market in the center of the city.
#4 – Treat yourself to delicious seafood
Boston is filled with great restaurants.  Splurge for a meal at one of the top restaurants and be sure to take advantage of the fresh seafood.  I chose to splurge at Island Creek Oyster Bar.  Pricey, but totally worth it.
#5 – Museum of Fine Arts
The Boston Museum of Fine Arts is one of the top museums in the country, and admission is included with the Boston City Pass.
I tend to pick and choose which galleries I visit based on my interests.  There are so many wonderful galleries in this museum that I spent three hours exploring.  It was worth the aching feet.
Bonus:  This museum is right next to Back Bay Fens park.  If you have time, walk through this part of Boston's Emerald Necklace and check out the Fenway Victory Gardens.
#6 – Skywalk Observatory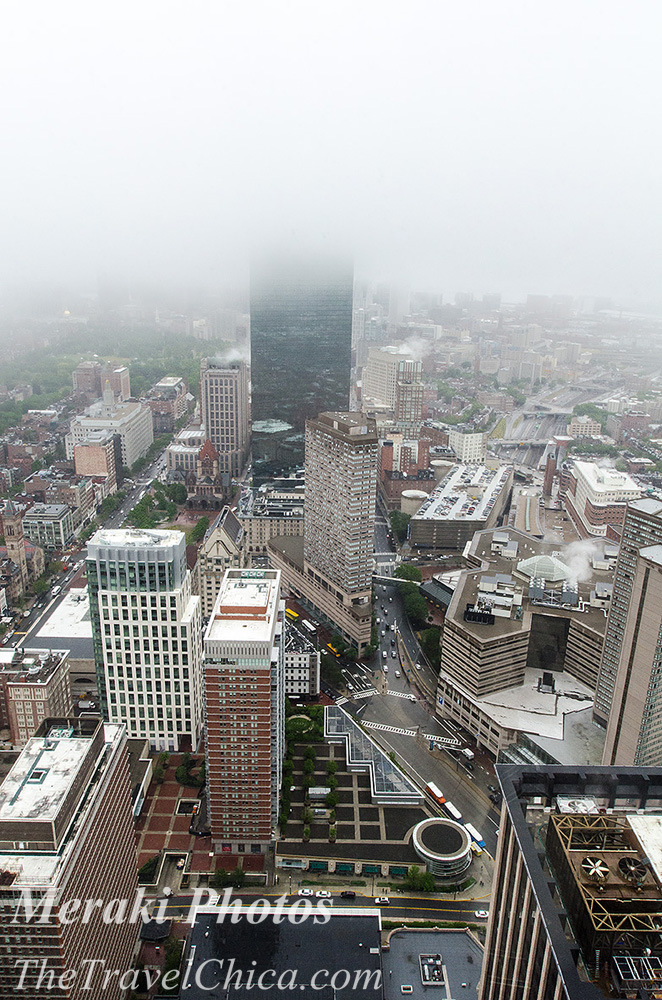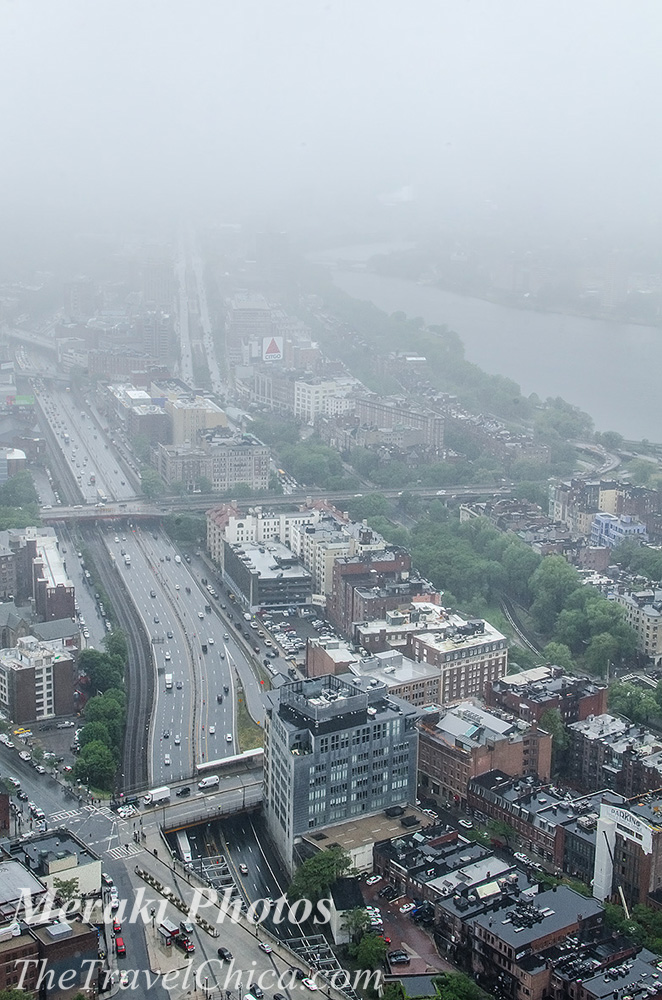 After walking all over the city, I really wanted to see it from above.  Unfortunately, it was raining and dreary on the last day of my visit.  Since I had the Boston City Pass that includes admission to the Skywalk Observatory, I decided to visit and hope I would get to see something between the clouds.
It turns out you can get a pretty cool perspective of the city even in the rain.
#7 – Harvard Art Museums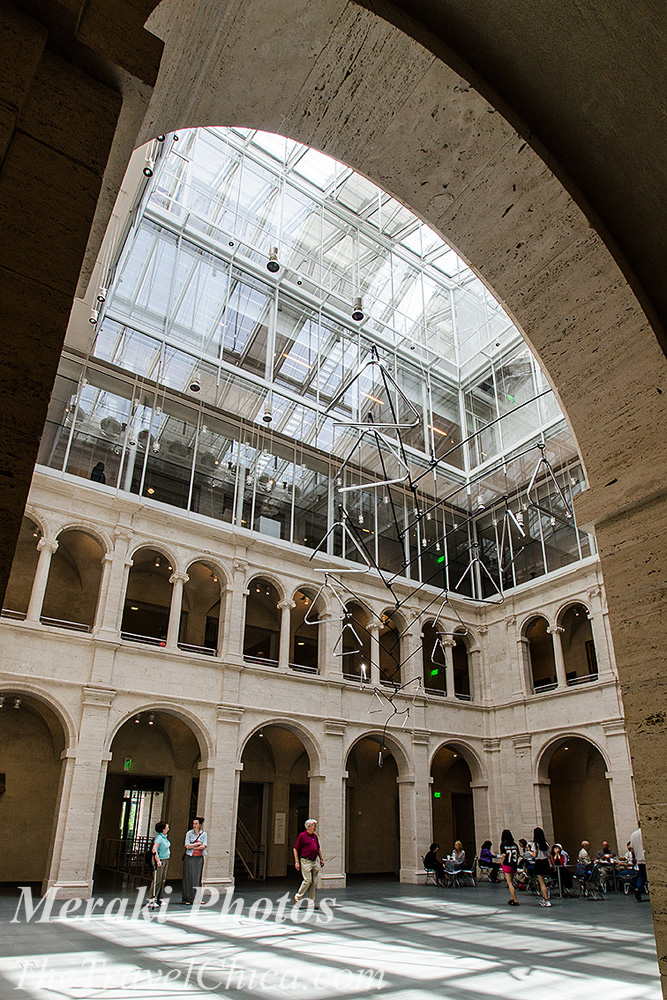 I walked through Cambridge to explore Harvard Square and then stumbled upon Harvard Art Museums.  The exterior of the building captured my attention, and I was pleasantly surprised to find out it was a museum with some very interesting exhibitions.
What is your favorite thing to do in Boston?
Disclosure:  I was provided a complimentary City Pass, however, all thoughts and opinions are my own.