Yep, this post is all about pants.  Specifically, one pair of amazing pants.
I was excited when prAna asked me to participate in their #7DayStretch challenge because I tried out their clothes for travel and loved them.
PrAna's clothes are comfortable, practical, and fashionable, especially for fitness and adventure enthusiasts.  That is not an easy combination to get in an outfit.
The idea of the #7DayStretch is to wear a pair of prAna pants for seven consecutive days.  This fell during a time when I was not traveling.  For me this included five days of going to a corporate office.  While my office leans more towards the casual side of "business casual," I still like to take it up a notch for special events.
Plus I knew I would have to mix it up so my team members didn't call me out for wearing the same pair of pants every day.
I do not consider myself a fashion-forward person. I  tend to stick to basics.  This was going to be a challenge.
Work Outfits
These pants are so versatile.  I could dress them up or dress them down.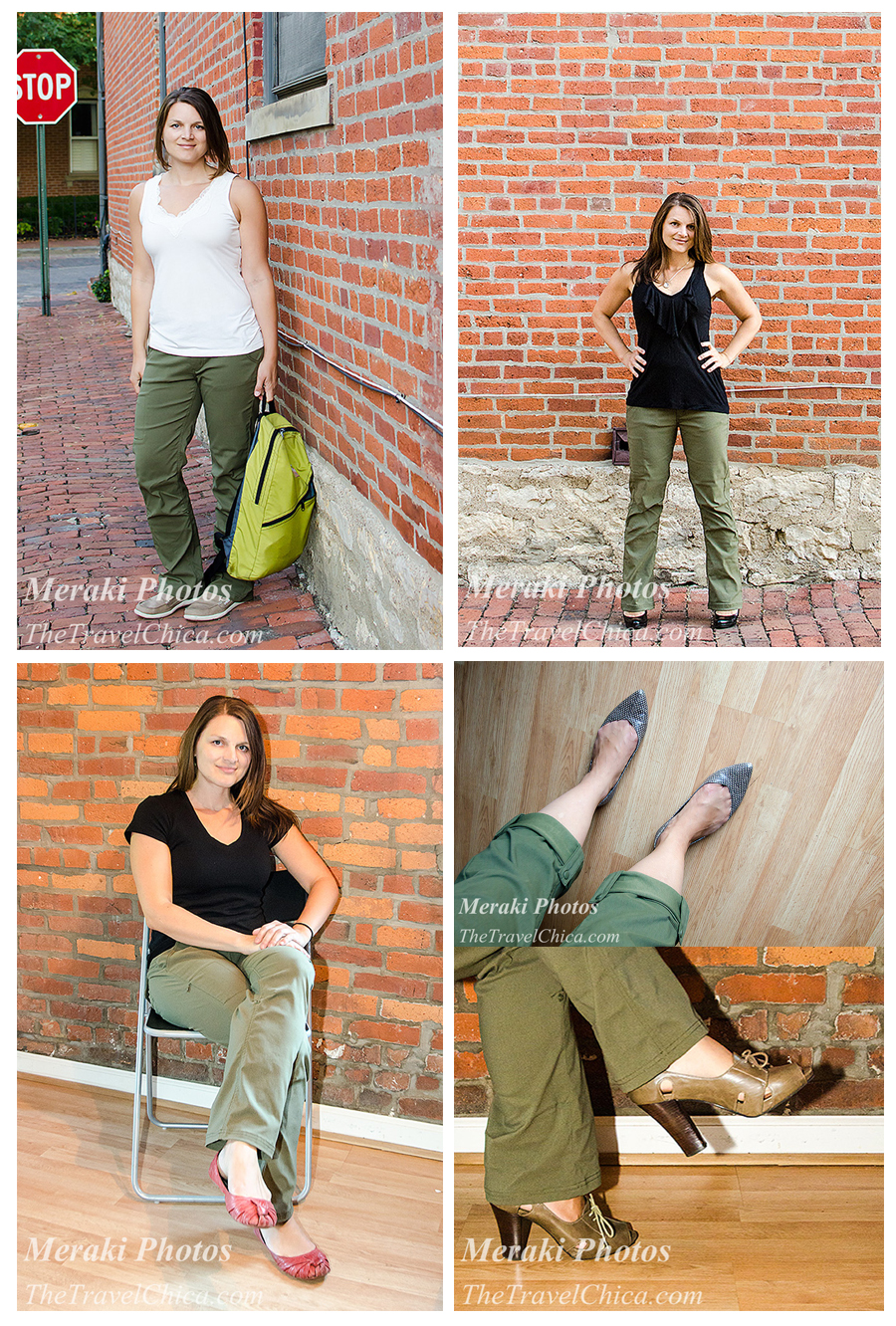 Perfect fit for my lifestyle
Even when going to the office, my lifestyle is still quite active.  I bike to work most days.  Sometimes that means I have to change at the office after riding, but with these pants, no wardrobe change was necessary…except perhaps the high heels.  They even roll up to three-quarter length which was nice for riding my bike and switching between the office A/C and enjoying the warm summer day outdoors.
Two people even told me how much they liked my pants.  Perhaps I have risen to the #7DayStretch challenge.
Comfy to lounge around the house
I prefer to lounge by the beach, but I had to test the lounge-ability (yep I'm making that a word) of these pants on my patio.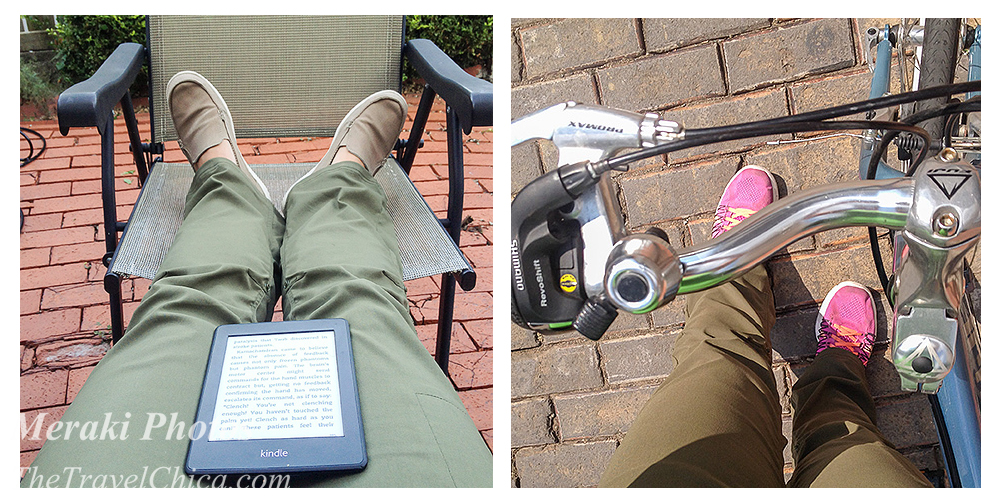 They passed the test.  Can't wait to take these to the beach later this year.
Perfect fit for outdoor adventure
While I did not have the opportunity to hike volcanoes or mountain bike in Bolivia, I did wear these pants on a 26-mile bike ride.  The relaxed fit and quick dry material kept me comfortable the whole ride.
My go-to pants for travel and everyday
As you know, I pack light.  I prefer versatile, comfortable clothes that can be worn multiple times and travel well.  And yes, I still like to look good when I travel.  I think I have found the perfect pair of pants.  I can't wait to take them on the road.
Bonus: Discount code
If you want to try out PrAna to see if you love it as much as I do (or if you already love prAna), use the discount code 7DayStretchF15TTC on any prAna item.
___________________________________________________________________________________________________
Disclosure:  PrAna gave me these pants to participate in the #7DayStretch, however, I was not asked to write a favorable review.  I really do love these pants!