My friends, my co-workers, and anyone who has spent a few days at the same hostel will probably tell you I am a strange eater.
That is true if you think eating healthy and eating the same meals frequently is strange.
Over a year ago, I discovered Simple Green Smoothies, and I have one nearly every day.  I have a Vitamix at home.  When I travel, I even look for accommodations that have a blender (although I don't always find that).
Ambronite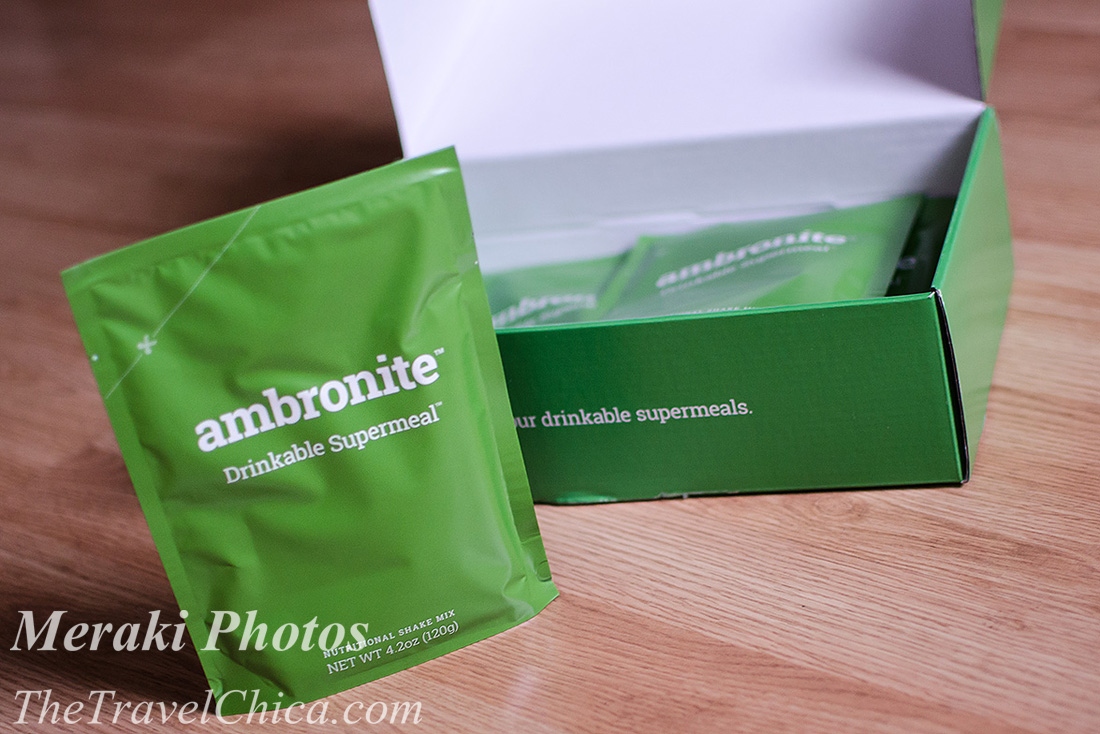 When Ambronite contacted me to try out their drinkable super-meals, I was hopeful that I might have a new healthy on-the-go option for either traveling or for those busy work days, but I was also a bit skeptical.  Many products are marketed as healthy, but they contain added sugar add chemicals.  Luckily, Ambronite is the real deal.  I also loved the fact that they were crowd-funded.
Ambronite drinkable shakes contain 30 grams of protein, a large amount of vitamins and minerals, and many of the healthy foods I've been added to my diet this past year.  All you have to do is shake the powder with water, and you're set.
So how do they taste?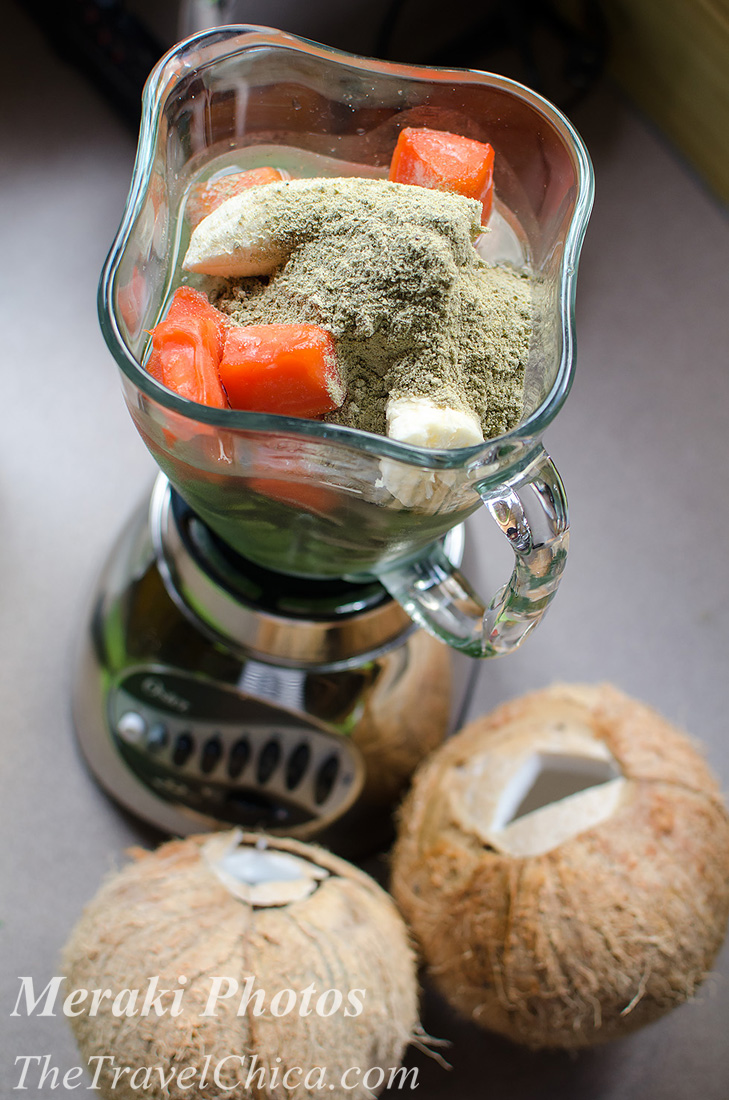 I think they taste great.
 If you are a healthy eater and especially a healthy smoothie fan, I think you'll like them.  If you add a lot of sweeteners to your smoothies, you may not be a fan.  However, you can always modify and add other ingredients.  The box came with some suggested recipes to try.  And this short video shows you
how to make Apple Pie Ambronite
.
When I was staying at
Bodhi Surf School in Costa Rica
, I did have access to a blender.  I used fresh coconut water as the liquid base, frozen papaya, and spinach to make it slightly sweeter and creamier and amp up the health benefits.
Everyone who tried it loved it.
During travel days in Costa Rica, I went with the basic supermeal mixed with either water or almond milk.  These kep me from snacking on junk and from getting hangry.
The Verdict
Because the meals come individually packaged, they are easy to travel with.  I am back to my daily green smoothies and my regular routine at home, but I am also still enjoying these meals periodically when I have a no-break day of work meetings, appointments, and yoga (yep, I'm sticking with it).
Ambronite's mission is to to help busy people around the world live to the fullest.  If you are looking for a healthy, travel-friendly meal option, read more about it here.