You really can't beat travelling solo. No other way of investigating a new location gives you the same opportunity to absorb yourself in your surroundings, and meet new people including the locals.
While many people consider solo travel to be the domain of teenagers and twenty-somethings who are backpacking around the globe, it's becoming increasingly important for people of all age groups. For example, older women are embracing their increased independence by re-appraising their travel ideas and going on singles holidays.
Mature travelers from the UK can try companies like Saga which offers special cruise packages and other trips for independent holidaymakers. With that in mind, this post is dedicated to the top 5 cities that Europe has to offer for travelers of all ages.
Frankfurt
German beer and good are reason enough for Frankfurt to be highly recommended. But more reasons include its easily walkable size, its green space, and its remarkable wealth of museums. It's something of a travel hub, too, with easy access to other amazing cities including Copenhagen, Brussels, and…
Prague
Known as the City of a Hundred Spires, Prague is famous for its Gothic cathedrals and diverse architecture. But it also has ten major museums, countless cafés and bars, and cobbled lanes and courtyards that are a solo explorer's dream. Honorable mention must go to the local beers – the surrounding region of Bohemia did give birth to the concept of pilsner, named for nearby city Pilsen, after all!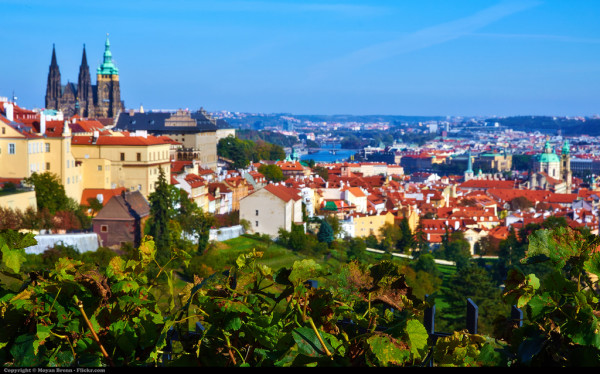 Lyon
Blessed with a chic sense of style and an incredible depth of history, Lyon in France is a top pick for curious solo travelers. You'll find a huge range of museums, stunning green spaces like the The Cherry Orchard, and the lovely river Rhone.
As a major silk production center, Lyon also offers stylish scarves and accessories. Film lovers should make a beeline for the home of cinema, the Institute Lumiere, which details the history of both film and color photography.
Amsterdam
Canals. Tulips. Cyclists. Cafes. Amsterdam has a whole world of European charm within its limits. History lovers can investigate places like the Anne Frank House, art lovers can explore the Stedelijk Museum or local galleries, and nature nuts can Westerpark or Vondelpark. The Dutch capital is simply packed with entertaining activities.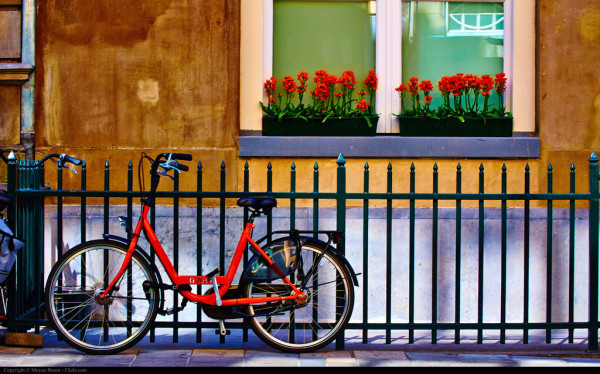 Vienna
Austria's capital was once the center of the Habsburg Dynasty, whose domain stretched across large areas of Europe. Their legacy was the majestic architecture that spans the city. Vienna also offers a royal's wealth in museums, bistro pubs, and musical heritage. Famous composers and musicians who lived in the city include Mozart, Haydn, Beethoven, Strauss, Brahms, and many more…
With all these wondrous destinations, each packed with history and beauty, there's a world of wonder awaiting intrepid independent travelers. If you have any recommendations for other cities perfect for solo travel, please share them below.
Images courtesy of Moyan_Brenn and used via Creative Commons license