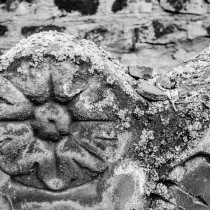 1
One of my favorite discoveries in Frankfurt happened by accident on my last full day in the city.
As you may know, I like to 
photograph cemeteries
, especially in other countries and cultures.  I walked by the walled old Jewish Cemetery in Frankfurt and saw that
the gate was locked
.
But I More >