When you travel alone for a long period of time, there can be this big expectation that you will suddenly have epiphanies about what you want to do with your life. I specifically went into this trying to keep that expectation at bay. I went into this knowing that I wanted to spend the next year traveling and doing photography and making no assumptions about what would be ahead the following year.
Now six months in, I can tell you that I have not had any major epiphanies. However, I have learned a few things about myself.
1.  I am not as much of a loner as I thought I was.
I have always been one to go to the movies by myself, take long walks by myself, and comfortably dine alone in a restaurant by myself.  Most of my friends thought I was crazy because I would even go to concerts by myself.  Of course, I would also do these things with friends, but I had no problems doing them alone. If I want to do something, not having a companion to do it with me isn't going to stop me. Hence, the solo travel.
However, I have realized over the past 6 months that my strong relationships with friends and family are what make me capable of being independent and confident. They are what make me able to go off for a year by myself and explore the unknown. Knowing I have a strong support network back home that believes in me and will be there for me is the reason I am still going.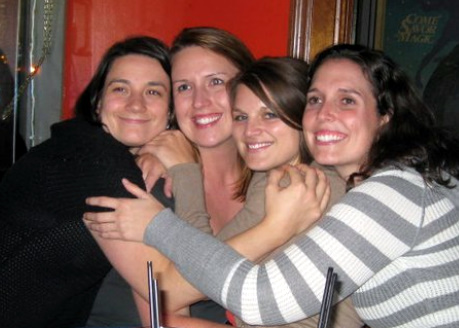 2.  I have become a more open person, sharing more of my thoughts and feelings.
The main reason for this is my blog.  When I decided to write a blog, I knew I did not want it to be a travelogue.   I wanted it to be more personal so that readers would not just know what I am doing every week but also how it feels and what I am thinking and learning along the way.   I  have tried to be very honest and open about what I am experiencing during my travels.
This has also made me more vulnerable emotionally, but I have no regrets. Even though I will get hurt more often, I think this is a better way to live my life.
3.  I am a city girl.
I absolutely love beautiful landscapes and being out in nature. Give me rolling hills, mountains, lakes, beaches, and forests any day. I enjoy relaxing in small towns.  But I do not want to live in a small town or out in the middle of nowhere.
I am a city girl who likes to walk through my neighborhood to pick up groceries, check out an art exhibit, stop at a park to read, and meet friends for a coffee or a glass of wine.  I like having cheap and efficient public transportation. I like having many options for what to do on a Tuesday night. I like going to nice restaurants once in a while. I like being able to walk down a crowded street and not know anyone I pass. I like discovering new places to go and things to see every week.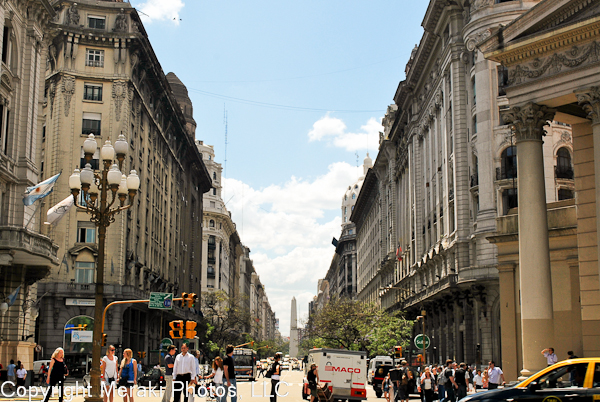 4.  I do not want to be a perpetual nomad.
(My family just breathed a sigh of relief.)
Travel will always be an important part of my life, but this travel chica needs a home base and prefers a slower pace when it comes to travel. That is one of the reasons I decided to live in Buenos Aires for a few months before continuing through South America.  I like the feeling of home.
I am enjoying the nomad life now.  I like the ability to go wherever an opportunity presents itself.  And even if I put down roots somewhere in the future, I still want the ability to pick up and go when and where I want.  However, the long-term goal is to be location-independent so that I can choose my home base and choose where and when I want to travel.
5. I know very little about the world.
When you start to travel more, you realize how little you actually know about the world.  Some days I feel like a rock star traveler, seeing all of these places and learning little bits about the country.  Then I have a conversation with a local and discover something new about the government or the culture or the history.  Even though I've ticked some more countries off my travel list, I cannot say I know these countries.  But I do know more, and that is something.
I have met people that have traveled through Asia, Eastern and Western Europe, India, and the Middle East.  I have met people who have lived for years in other countries.  I have met people who have worked and volunteered overseas.  The trait that has impressed me most in some travelers is their curiosity and openness to learning.  These are the types of travelers that absorb everything they can from the people around them whether they have 3 days or 3 months to explore that location.  I have met other travelers that may have been to more places than me but seem to know nothing except the names of the top 10 tourist attractions and where to find the McDonalds.
This trip has made me realize how much more I want to see and know about the rest of the world.
6.  I am capable of much more than I ever imagined.
Although I was confident going into this and did entirely too much research to prepare for this trip, I have been in many situations I did not expect.  I could not have known what life would be like living in hostels and traveling by various forms of transportation through third-world countries, barely knowing the language.
But I have adapted. And I have surprised myself with how quickly I have been able to adapt to a new lifestyle drastically different from my previous one.  I have taken cold showers and stayed in cockroach-infested rooms (and screamed like a girl and made the boys kill the cockroaches for me).  I have lived out of a 45-liter backpack for 6 months. I have learned to always carry toilet paper with me.
I have pushed myself physically. The volcano climbs were awesome!  At times I wanted to stop, but I kept going and had some of my best experiences.
I have found my own way. I now know that you can drop me off in almost any location, and I can find a place to stay, good food, and a friendly local to give me tips on how to spend the day.  I have negotiated prices with taxi drivers trying to rip me off in the most dangerous cities in Honduras.  I have figured out how to navigate the markets.  I have made friends with locals and had experiences I never could have had without their generosity.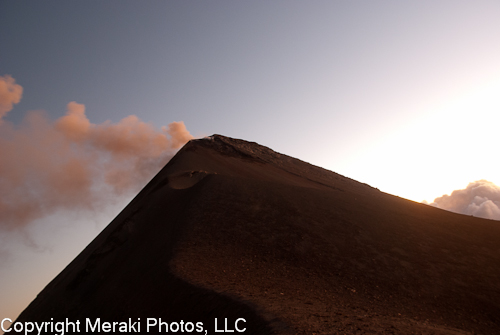 I think I have more to learn about myself in the 6 months ahead of me.
This is especially true now that I've chosen to make a normal life in Buenos Aires for a few months.  When you take yourself away from a comfortable situation, a normal routine, an established group of friends and family, you are automatically focusing more on yourself.  You think about your life more.  You think about what is important to you.  You take fewer things for granted.
Related Posts
12 Things I Have Learned About Traveling