I love black and white photography.
However, I have rarely converted my own photos to black and white.  I found it difficult to "see" which photos would look best without the distraction of color.
Monochrome forces the photographer to focus on the building blocks of a quality photo:  texture, tonal contrast, shape, and light.
This is a particular challenge at night; tonal variation and tonal relationship are critical.
With a few tips from my photography instructor and looking at countless examples, I have dipped a toe into the world of black and white photography.
How I see black and white at night.
I love the contrast of this industrial scene and how the windows reflect light.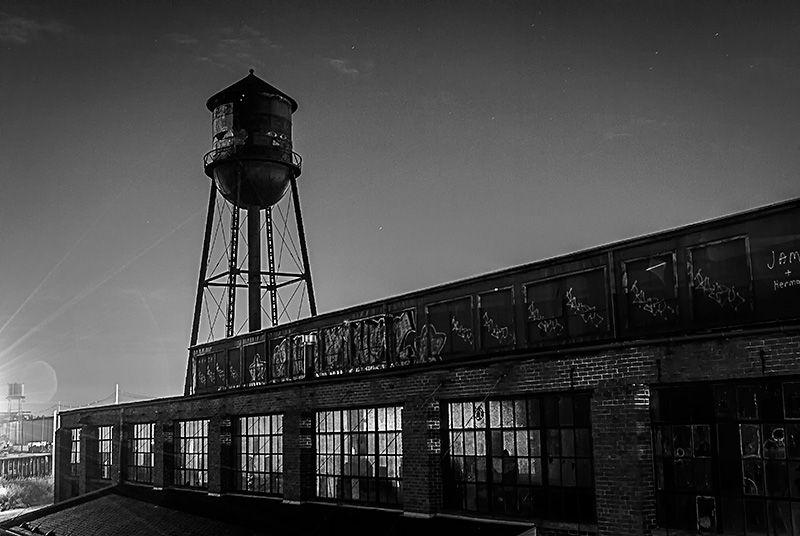 Capturing the motion of light can look great in monochrome.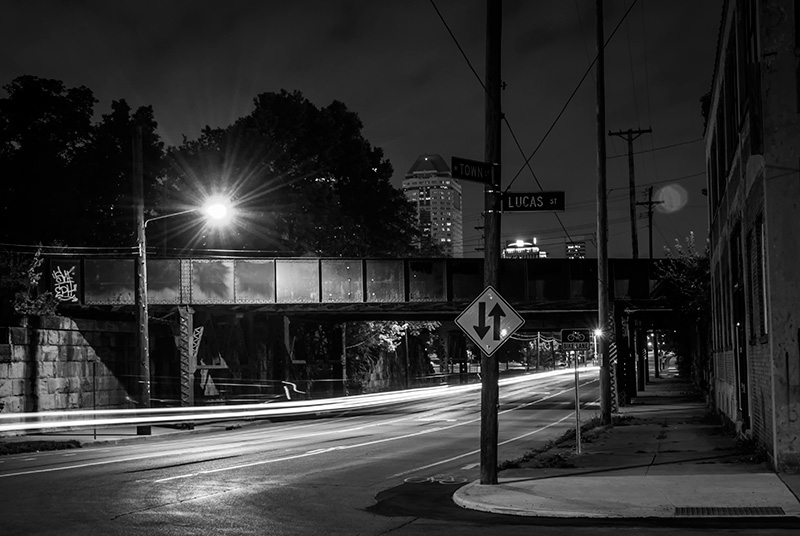 I treated this photo with a slight sepia-style rather than pure black and white.  You can compare to the color version.  (I love them both).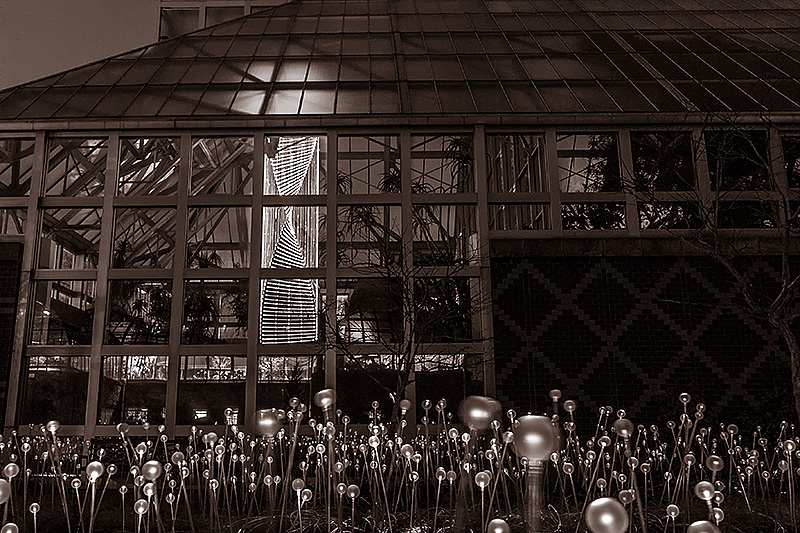 The architectural lines of this bridge and the shadows and highlights created by the light and water reflection are perfect components for black and white.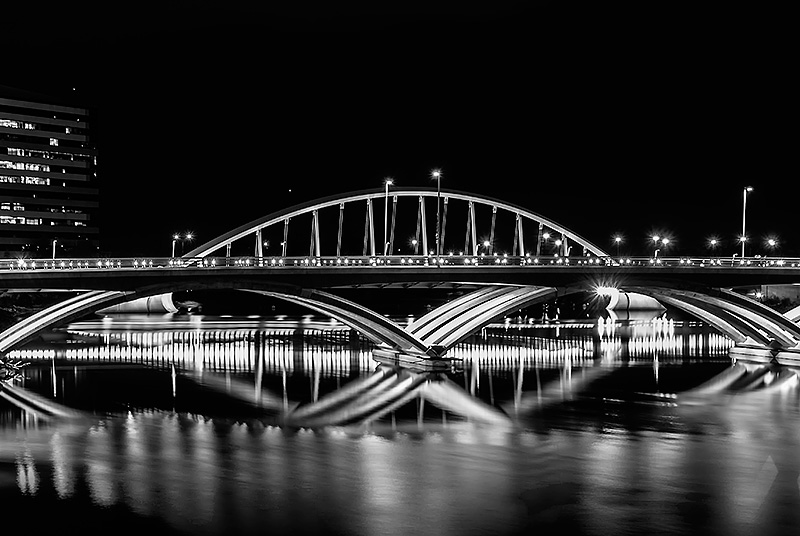 This black and white image has a subtle "wash" to it.  I created this effect in Photoshop by having the black and white version layered on top of the color version and lowering the opacity to about 80%.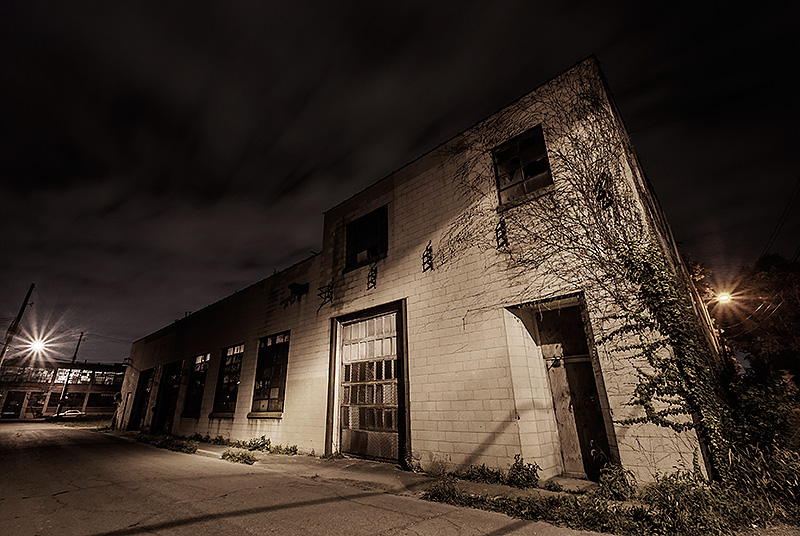 Tips for black and white night photography
Shoot in color and convert to black and white on your computer.  This allows you to capture more information in the original photo, so you have more control when you edit.
Remember you do not have color to draw the eye through a scene, so you need to look for textures, highlights and shadows, shapes, or leading lines to create interest.
Remember that you will need to edit your photo differently than you would a color photo in order to bring out textures and shapes and create the necessary tonal contrast.