One of my favorite discoveries in Frankfurt happened by accident on my last full day in the city.
As you may know, I like to 
photograph cemeteries
, especially in other countries and cultures.  I walked by the walled old Jewish Cemetery in Frankfurt and saw that
the gate was locked
.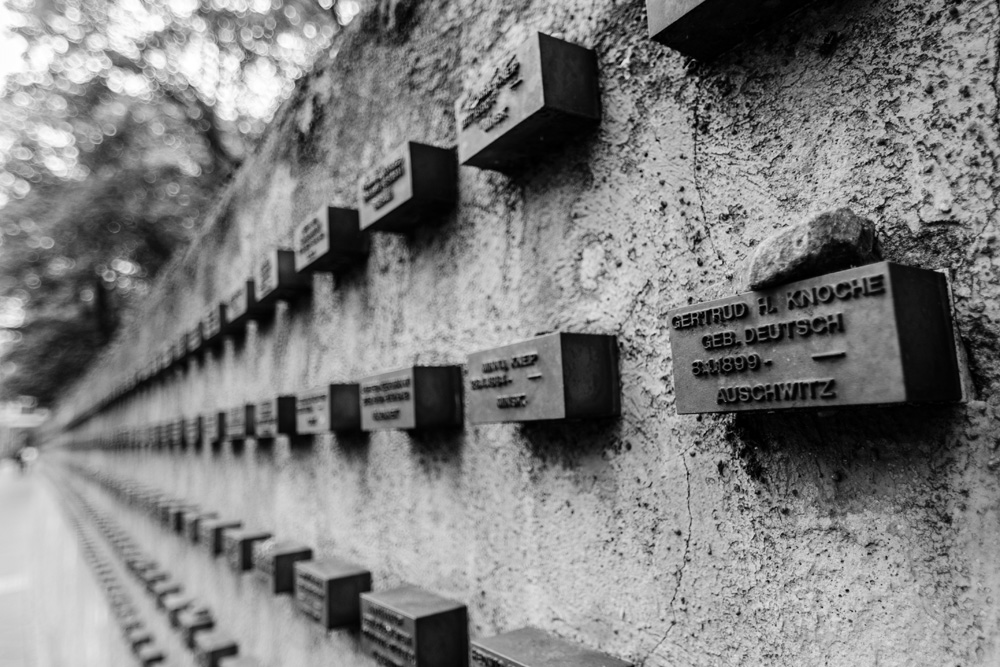 But I could peak through and see the cemetery inside.  I assumed that was as close as I would get and continued on to the Museum Judengasse.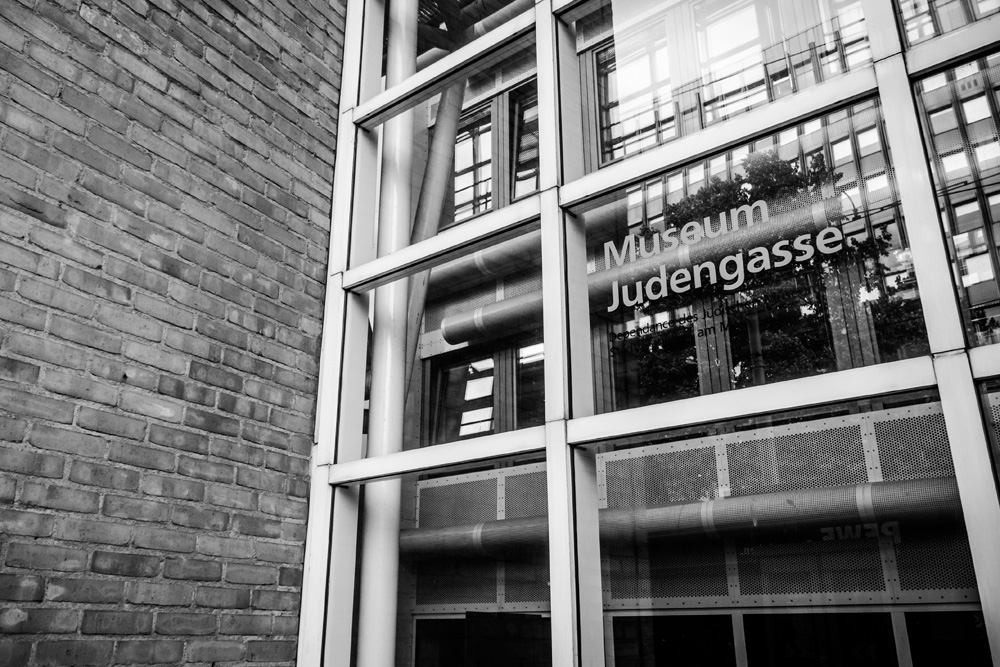 I walked through the museum learning about the history of the Judengasse, the Jewish ghetto of Frankfurt, and the way of life for the people who lived there from the mid-1400s to the late 1700s.
On my way out, I happened to mention to the woman at the front desk that I was disappointed that the cemetery was not open to the public.
And then she handed me a key.
I carefully opened the gate and stepped inside the quiet space feeling completely separated from the bustling city just outside the high walls.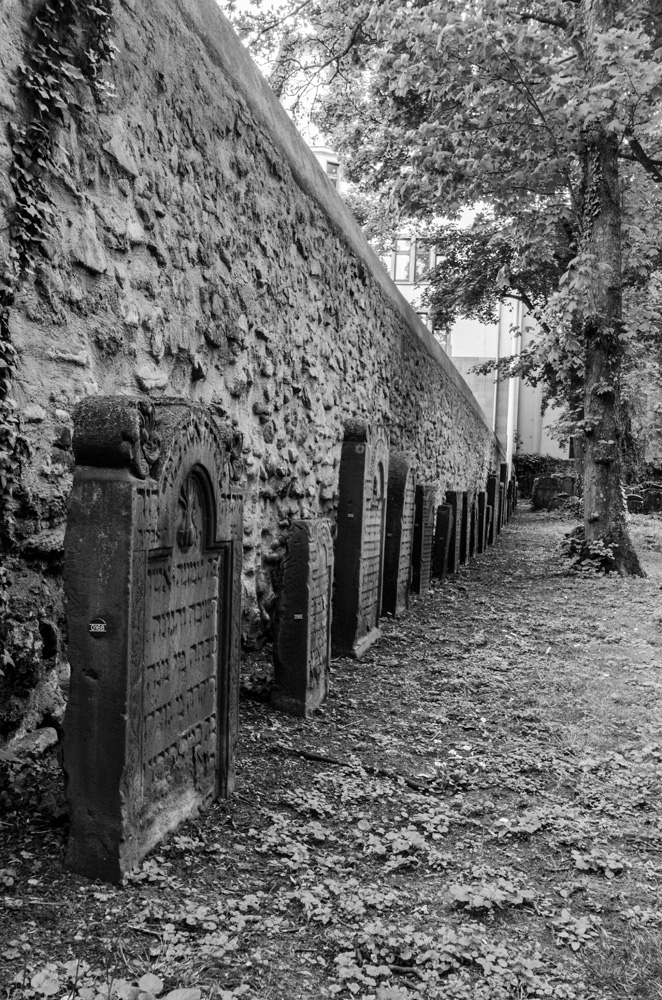 Beautiful tombstones decaying gracefully line the inside of the cemetery walls.  They depict inscriptions in Hebrew and the house sign of the dwelling of the deceased.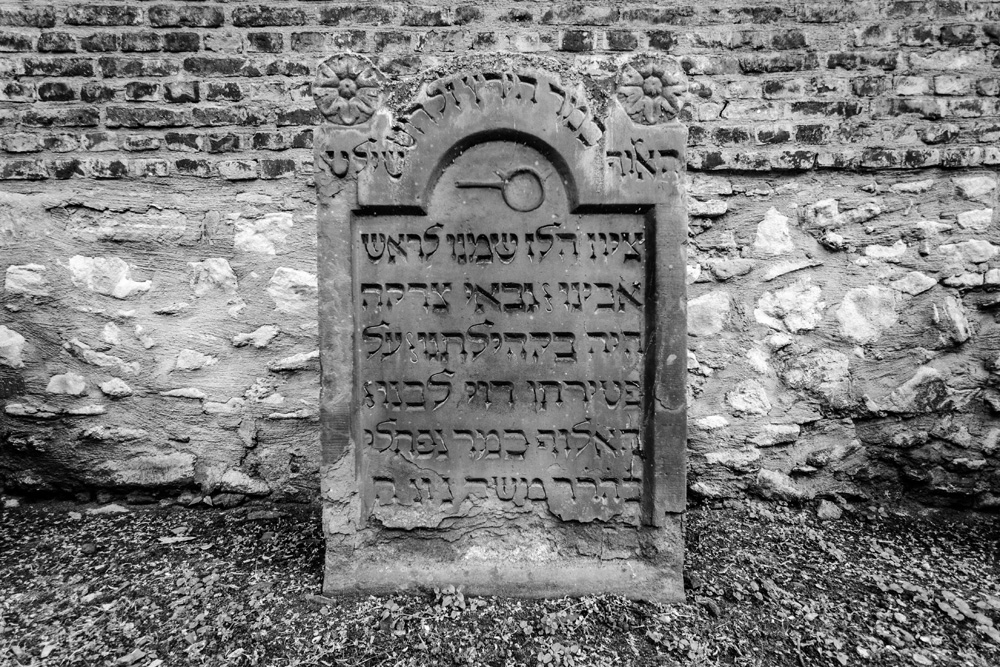 The cemetery is older than the Judengasse with it's earliest interment dating back to the 13th century. This is one of the oldest cemeteries of its kind in Europe and the most impressive historical site in Frankfurt.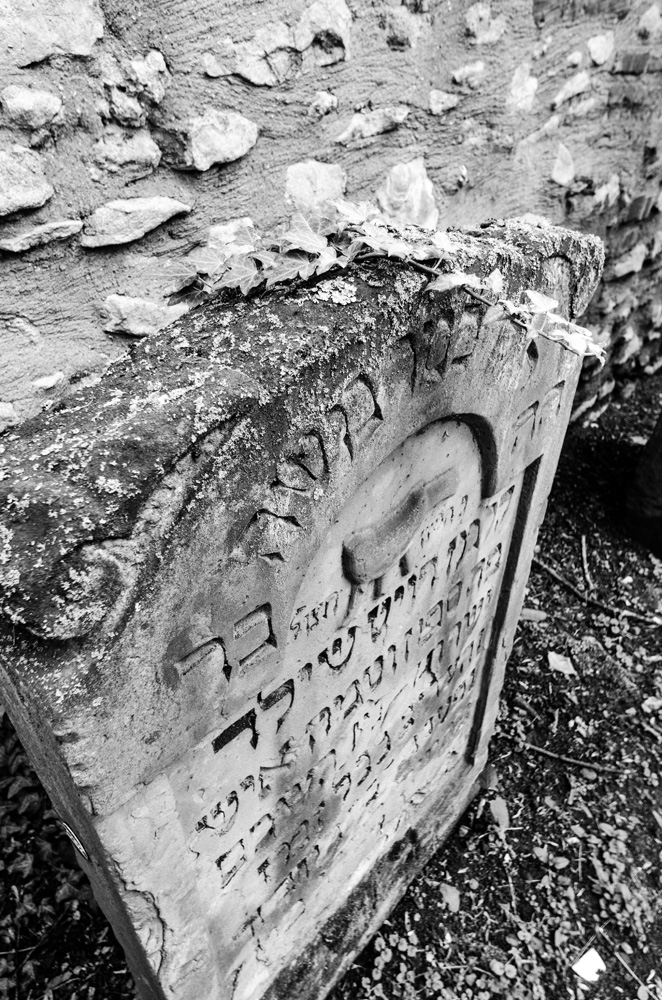 I felt lucky to be in this special place, destroyed but now preserved.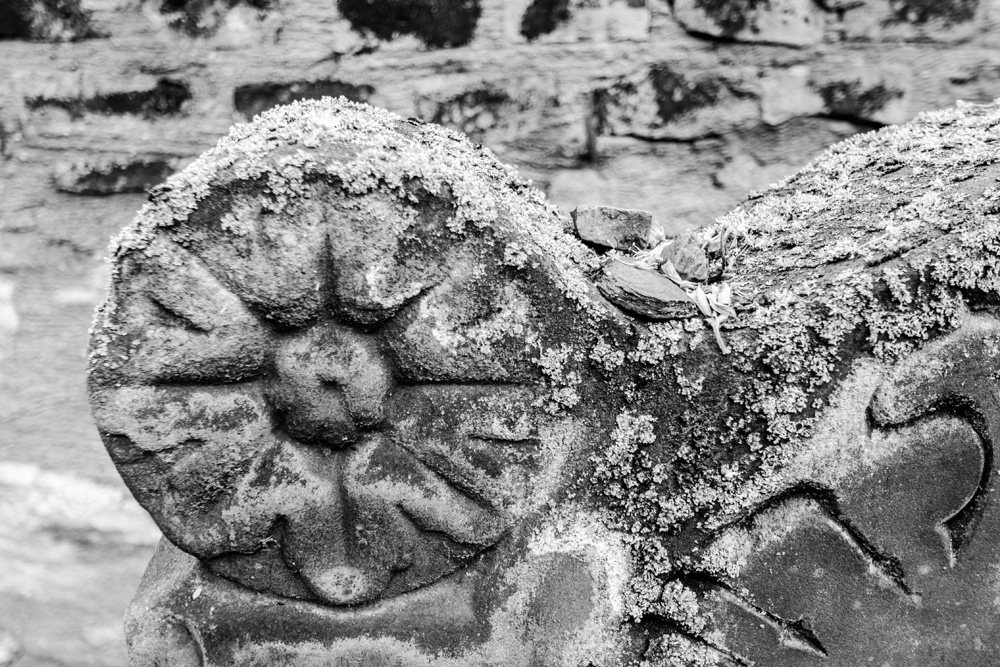 I carefully walked along the wall towards the large cluster of tombstones at the far end.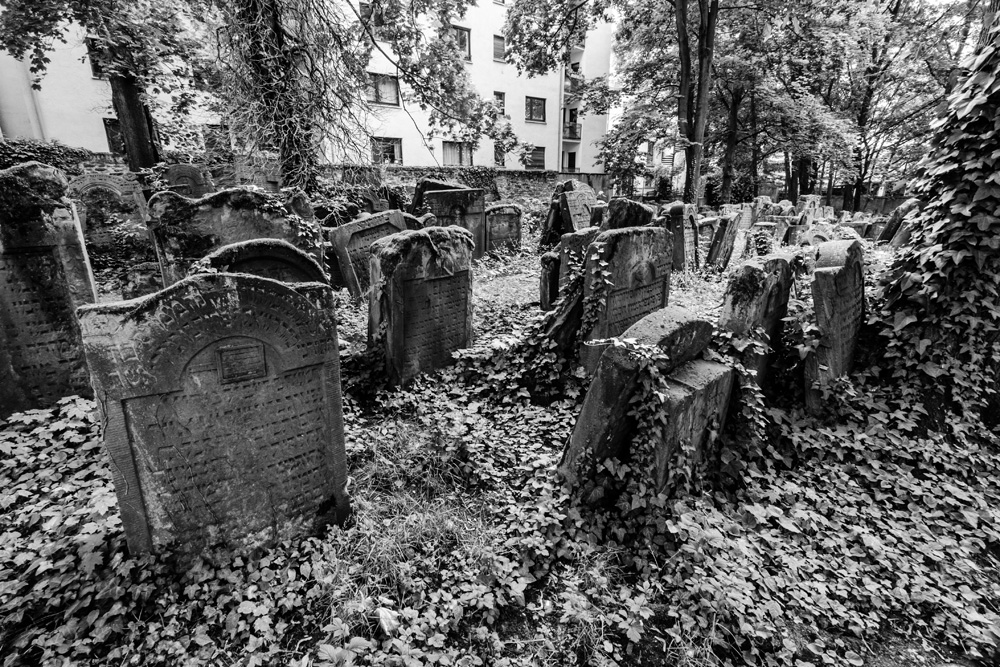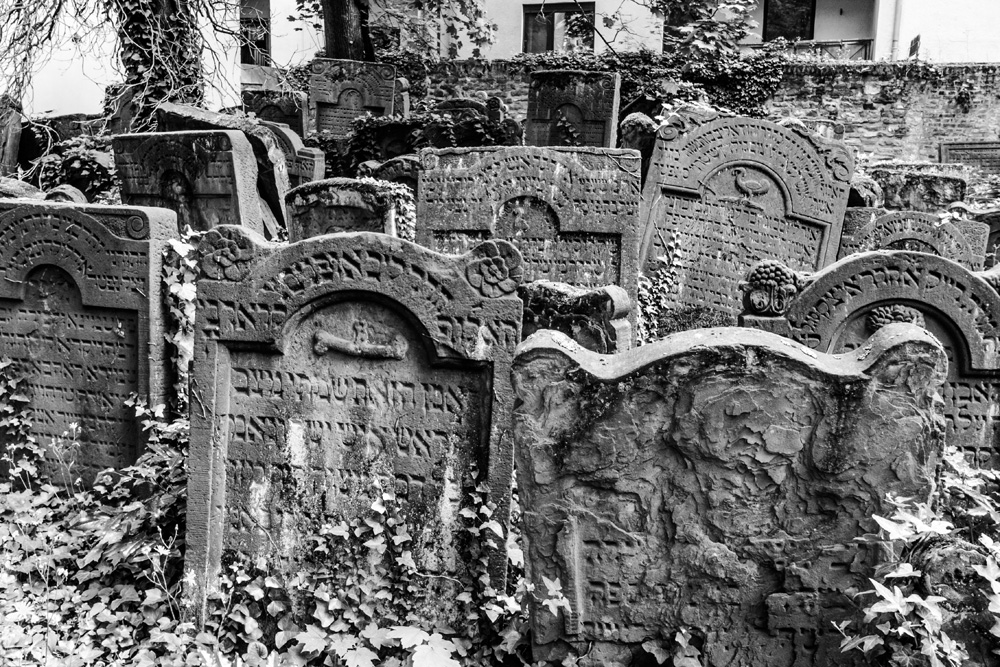 There is an open green space in the middle of the cemetery contrasting with the almost claustrophobic feeling of the closely stacked stones typical of Jewish cemeteries.  However, this green space most likely exists because two-thirds of the headstones were destroyed during WWII.  Piles of broken stones can still be seen today.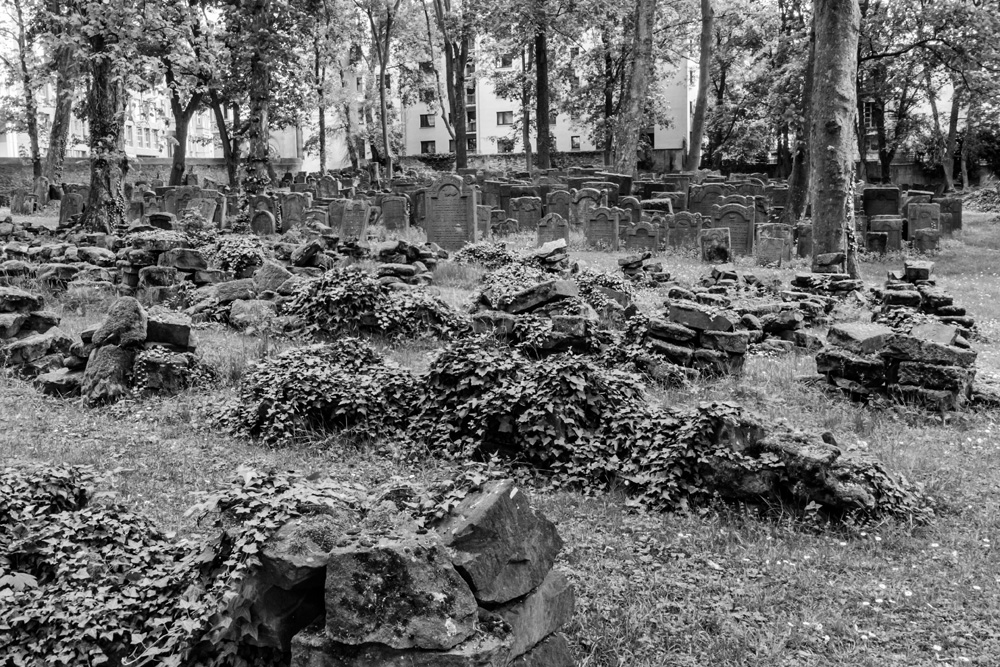 Some gravestones were removed at that time and returned to the cemetery in the 1950s.  Those of important people were grouped together in a place of honor.  Small stones and pieces of paper containing supplications have been placed on these gravestones as is typical in the Jewish tradition.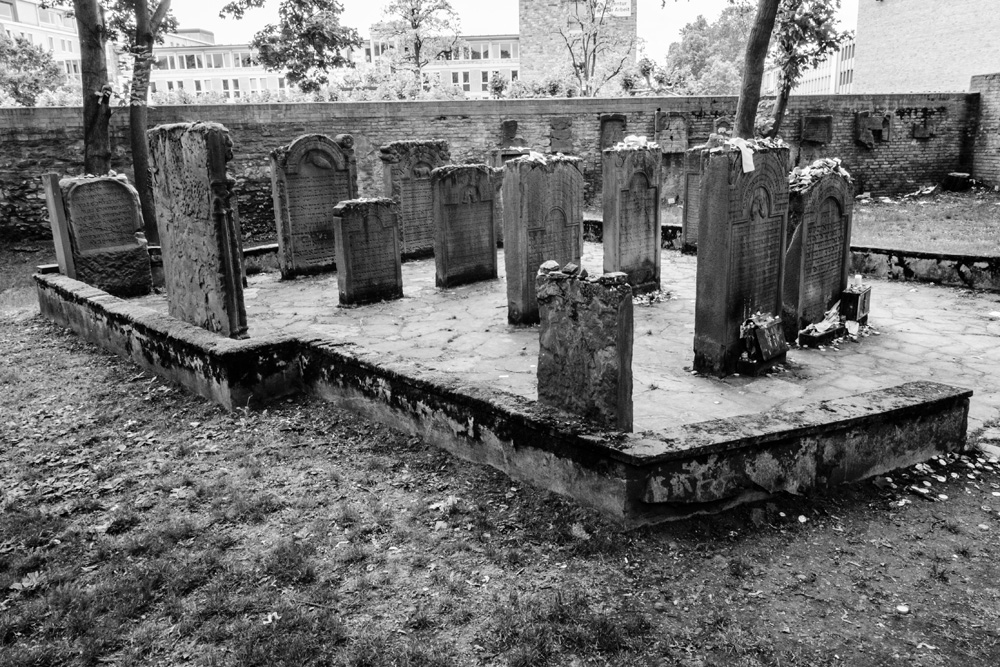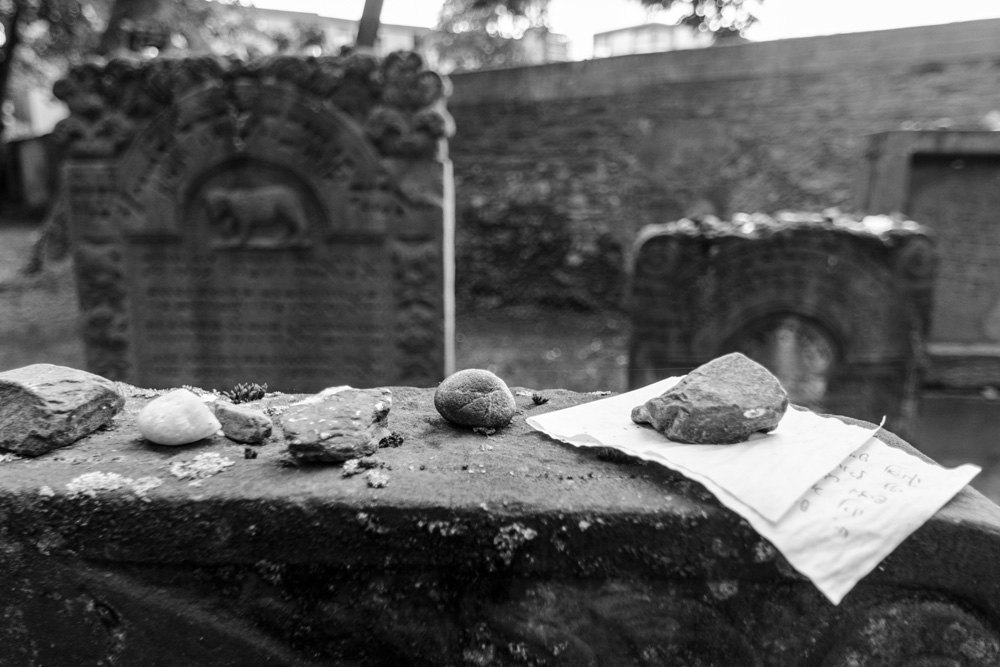 The old Jewish Cemetery was my favorite photography experience in Frankfurt.  If you want to visit, be sure to have an ID to leave with the front desk when you pick up the key.