I had gotten caught up in a lot of things. I had a constant feeling that I should be working on my growing to-do list.
Some stress was good. Some stress was simply unnecessary. I had fallen back into the mode of creating obligations for myself that did not always align with my priorities. I had started feeling like I should take on every problem.
I know that I want to enjoy the work I do but also have enough time for fulfilling personal projects. I also want time that is unscheduled and unplanned that I can choose to do anything with or nothing at all.
I want my life to be simple.
I experienced a simpler life traveling in Latin America for almost two years. And it is important to me that I keep the mindset no matter where I am or what I do.
Sometimes you just have to get away to re-set.
I chose Jamaica.
When I found out that Southwest flies to Jamaica, and I had enough miles to get there and back, it was a quick decision. I had never been to Jamaica, and I had heard there is more to the country than all-inclusive resorts. I trusted my gut (and some blog posts) and chose the wonderfully relaxing Katamah in Treasure Beach.
Treasure Beach is a small, insulated community on the south side of the island about 100 kilometers from Montego Bay.  And Katamah is the ideal place to stay for rustic comfort in a natural setting.
It was exactly what I wanted and needed.  A place that makes simple so much easier.
A natural rhythm.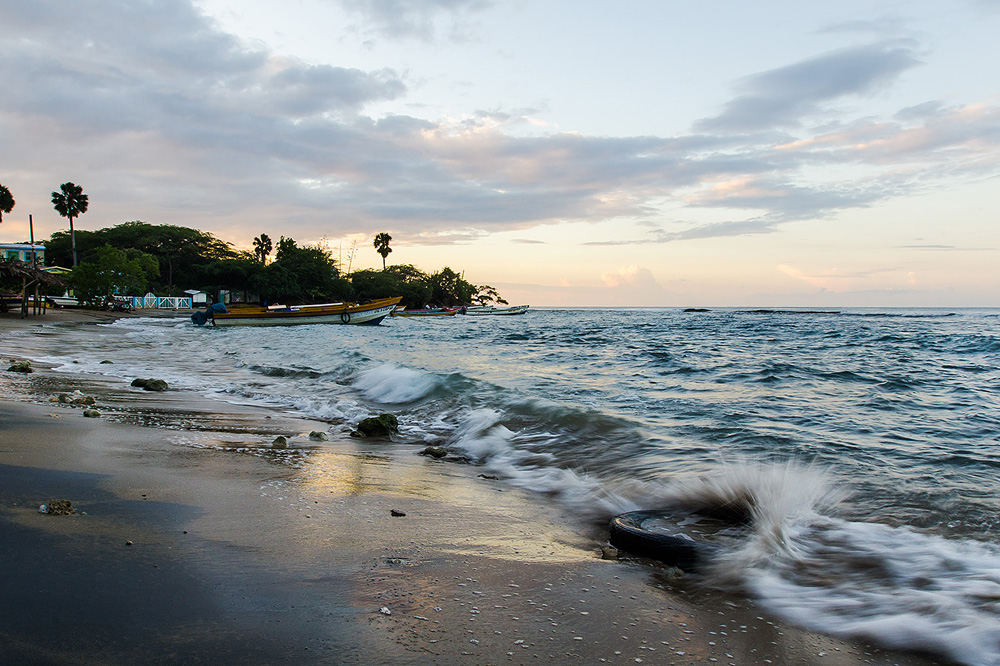 I woke up early as the sunrise lit my small, cozy cabin. I fell asleep early to the sound of the waves hitting the beach less than 20 yards away.
Driven by food.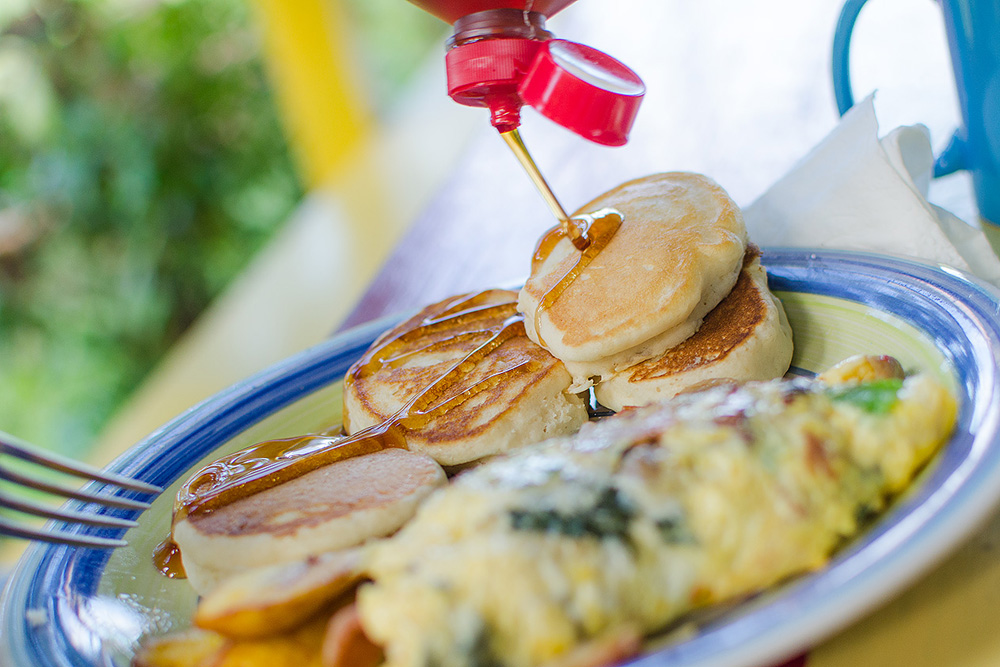 My daily routine centered around meals. My simple mission was to try all of the local specialties I had read about.
I enjoyed a slow breakfast with delicious coffee outdoors while I observed and sometimes interacted with the locals.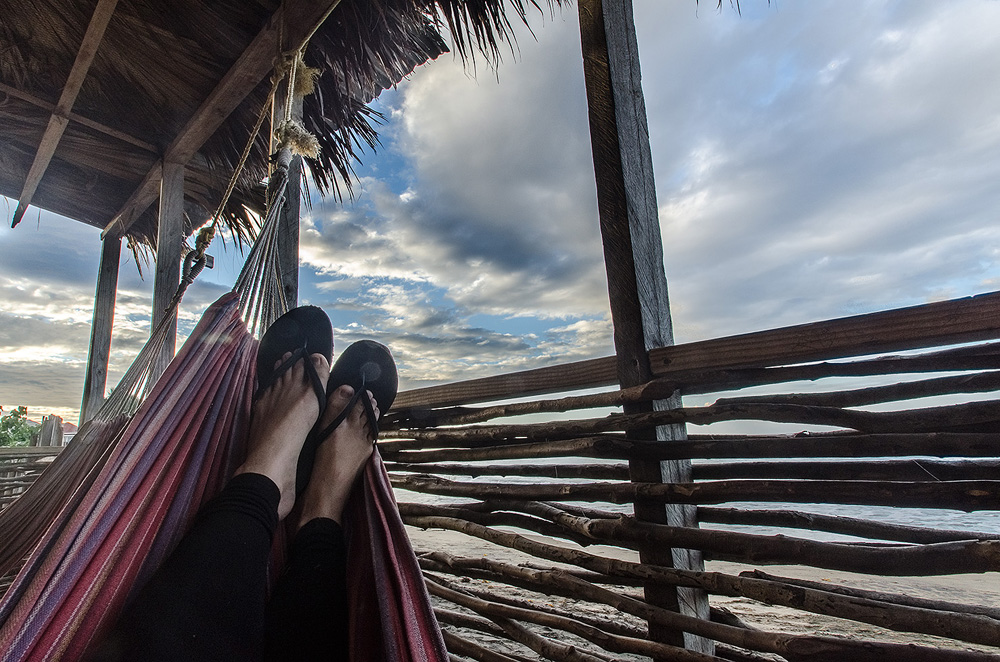 After watching the early sunset from a hammock at the beach-front Katamah, it was time for dinner. With a handful of restaurants just a short walk down the beach with fresh seafood and local dishes, it was easy and fun to explore.
Being in a place.  Appreciating it.  Relaxing.
Treasure Beach reminded me of my time in Nicaragua where I discovered the art of doing nothing. While the photographer/ explorer in me wanted to check out some of the attractions in the region, I told myself that the priorities for this trip were unwinding and re-connecting with simplicity.
I did nothing for the first two days.
A couple of hours appreciating the warmth of the sun on the beach with my Kindle.
A couple of hours taking photographs of the fishing boats at a nearby beach.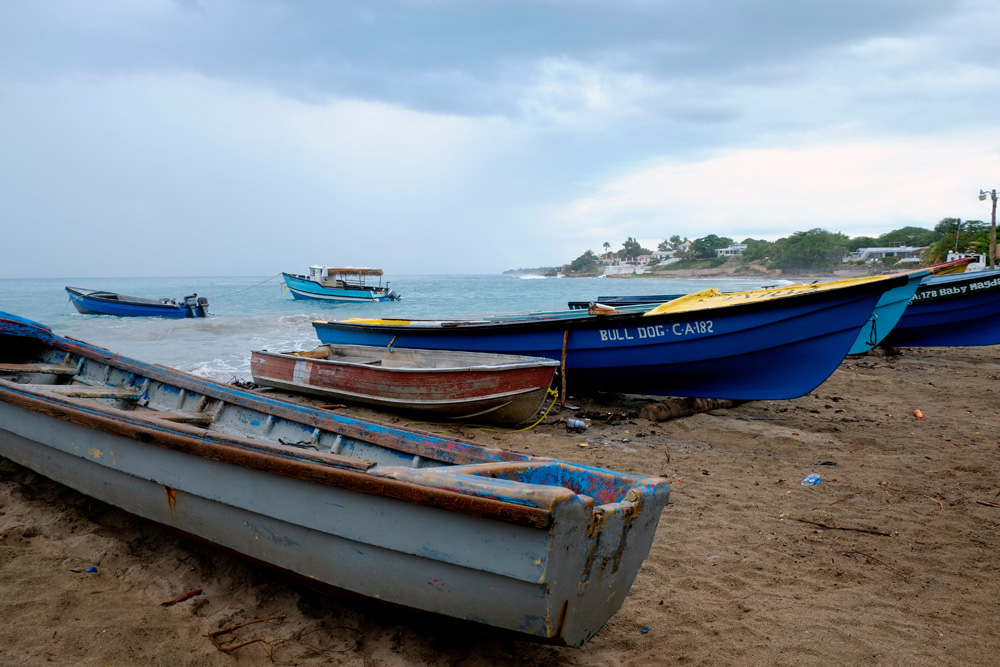 A couple of hours wandering down the street, checking out the mini-marts and buying fruit from a guy who drives through town once a week selling produce out of the back of his car.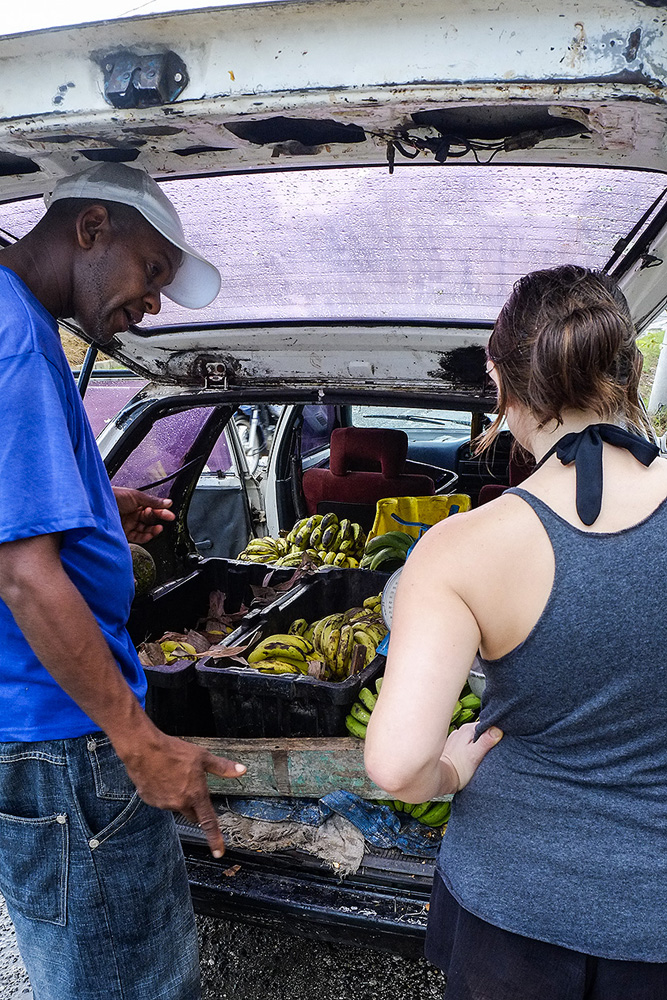 A couple of hours talking to the other guests and listening to music.
I had forgotten how interesting it is to talk to other travelers, expats who have made a home in a foreign place, and locals who come from various backgrounds and have different perspectives on Jamaica and the rest of the world.
I enjoy these small, simple interactions with strangers, getting a glimpse of their world, hoping they may have also gotten something from their interaction with me.
I wish I had a month to get to know this place and even more time to explore other parts of Jamaica.
But I take what I can get right now and fully appreciate it.
And just as I had hoped, the re-set worked, and I took this new perspective and focus on simplicity home with me.
Disclosure:  I was a guest of Katamah, but all opinions and experiences expressed here are my own.