Not only is Jamaica one of the most stunningly beautiful islands in the Caribbean, it's also a holiday destination that just has it all when it comes to culture, cuisine and character. In fact, if there's one thing that makes visiting Jamaica tricky, it's narrowing down where to visit. You'd have to spend several weeks on this wonderful island for the full experience, but if you've only got a few days then these three beach destinations are definitely ones to consider.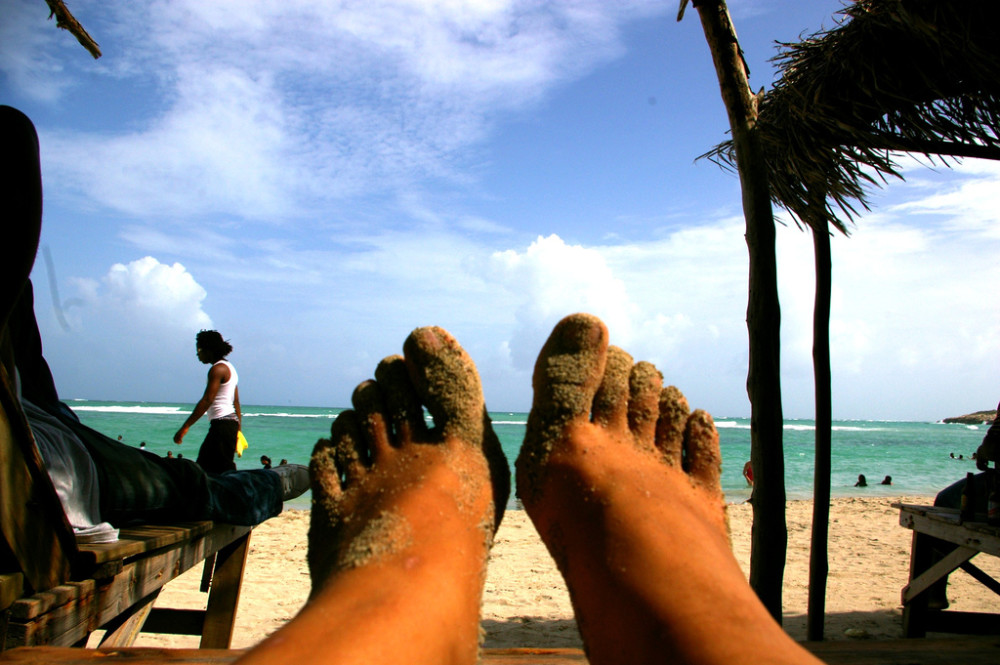 Montego Bay
Kingston may be the capital of Jamaica, but there's something special about Montego Bay. Known as MoBay to the locals, this coastal town, and beach resort is endlessly popular. Easily accessed from the local Sangster International airport, MoBay is also a popular stop-off point for many Caribbean cruises. One of the top attractions within the town is picturesque Church Street, where you'll find a variety of interesting buildings, including the St James Parish Church and the redbrick Town House.
Other must-sees include Sam Sharpe Square and Bellefield Great House, a former sugar plantation now converted into a tourist attraction and offering culinary delights and colonial history. Of course, the real highlight of Montego Bay is its gorgeous coast. For the best sunbathing and swimming head to Doctor's Cave or Cornwall Beach, but if you love wildlife you should also set aside some time to tour the protected natural area at Montego Bay Marine Park.
Ocho Rios
Ocho Rios has come a long way since its humble beginnings as a small fishing village. Today, the town is a busy tourist destination popular amongst cruise companies and package holiday providers. The main sightseeing spot just outside this lively town is Dunn's River Falls, a spectacular, tree-shaded waterfall cascading over tiers of limestone. To climb the waterfall, all you need is a swimsuit, some durable waterproof shoes and a bit of determination — although you can also hire a guide if you're lacking in confidence. Closer to the center of town, interesting attractions abound; there's the gorgeous Shaw Park Gardens, the sprawling Island Village shopping and entertainment center, and the well-kept Turtle River Park. If you're keen to sunbathe and swim, you'll want to head for nearby Reggae Beach, where the entry fee is totally worth it for the pristine sand and secluded surroundings.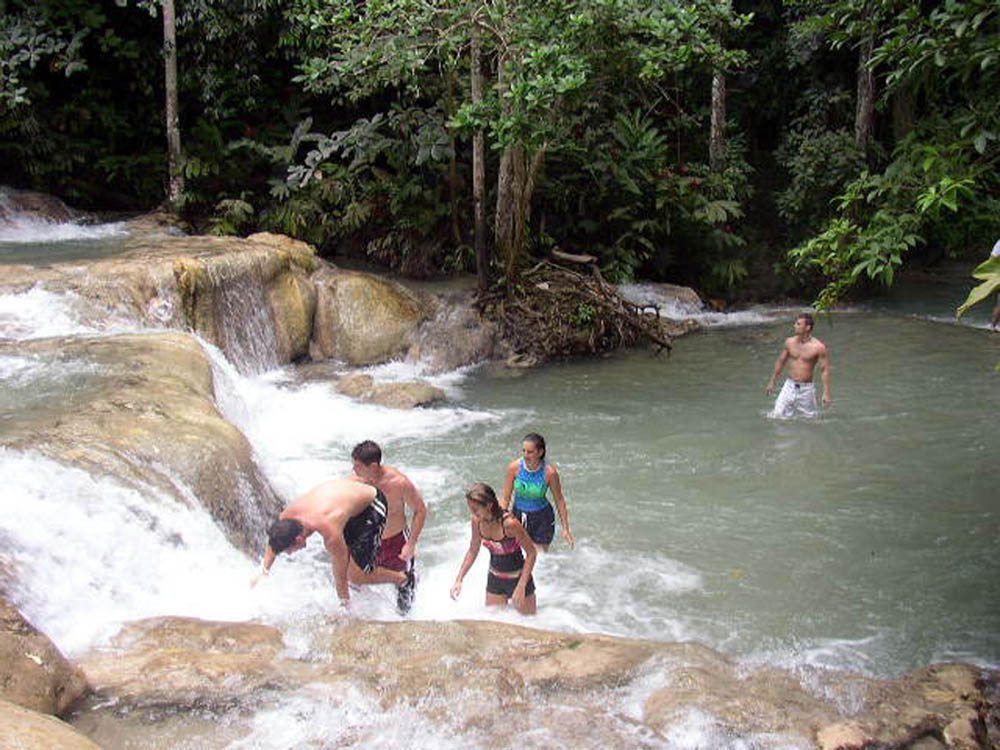 Negril
Although known for its chilled-out hippy vibe, Negril is one of those places that appeals to every type of traveler. Located on the western coast of Jamaica, Negril is perhaps most famous for its long stretch of sandy beach — known as Seven Mile Beach despite measuring just over four miles long. The waters around the town are protected, which makes them perfect for swimming and snorkeling, and sea views can be taken from the land around the Negril Lighthouse. Other activities include a boat trip out to the tiny coral island of Booby Cay, a day of splashing around at the Kool Runnings Adventure Park, and a hike along the beautiful Negril River.
If you're planning a trip to Jamaica your luck will be in whichever destination you choose, but when it comes to the ultimate beach break, these three spots should definitely be at the top of your list. And remember, whether you're booking months in advance or right at the last minute, make the most of your time in Jamaica by doing your research beforehand. You won't regret it!
Images by xuhulk, sun dazed and permanently scatterbrained, used under Creative Commons license