After my first Argentine cooking class, I was hooked and wanted to try another one during my stay in Buenos Aires.
I came across Cooking with Teresita and signed up for her empanadas class.  At the time I booked the class, I did not realize the class was in a suburb called Adrogue.
Unfortunately, it was also one of the coldest days I have experienced in Buenos Aires.  My feet were numb when I arrived.  Teresita welcomed me into her lovely (and warm) home where I thawed myself and relaxed until the others arrived.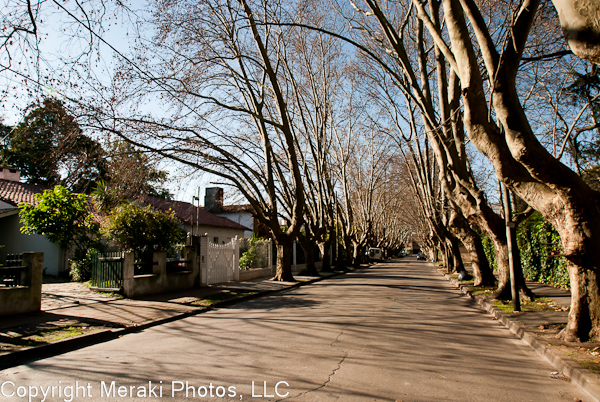 I quickly forgot about the cold outside.
The Menu
Empanadas de Humitas (corn)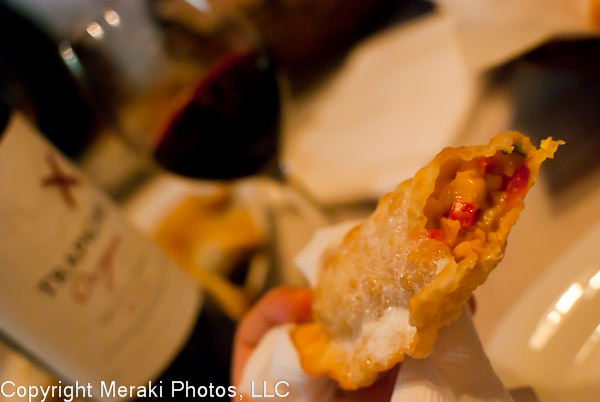 Empanadas de Carne (beef)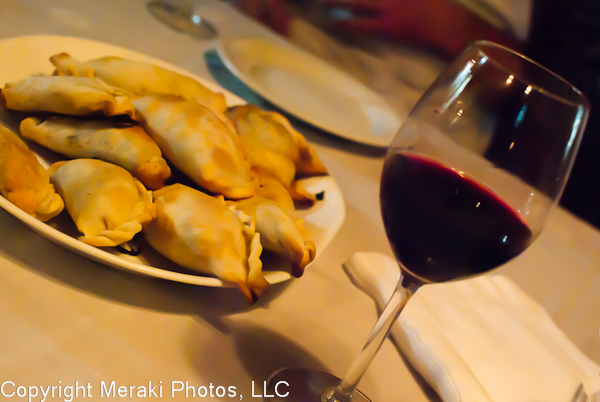 We made both baked and fried empanadas. I had not yet had a fried empanada or an empanada de humitas, so I was looking forward to tasting them.
Now that I've shown you the finished products, I will tell you how we made them.
The Chefs
How do you make a great cooking class even more enjoyable?
Add some Aussies!
A group of 4 sleep-deprived Aussies managed to drag themselves to the class despite their plane arriving at 3am that morning (delayed by volcanic ash cloud).  Maybe it was the lack of sleep.  Maybe it is just the nature of Aussies.  All I know is they were a riot.
Ed and Carolyn, a couple from Michigan, were also a fun addition to the crew.  They were ending their stay in Buenos Aires with the cooking class and then heading off to Chile to visit Easter Island.
Teresita has both the patience and the strictness of a teacher (probably because she used to be one).  Combine these traits with a wonderful sense of humor, and you have the perfect cooking teacher for this crew.  It was certainly a feat to keep us all focused enough to finish making homemade empanadas.
Preparing the Fillings
In addition to receiving the recipes, Teresita also shared with us her secrets for keeping the empanadas de carne juicy.
Use an equal amount of onions and beef.
Transduce the onions in both butter and oil.
After cooking the onions, allow the temperature to go down before adding the beef.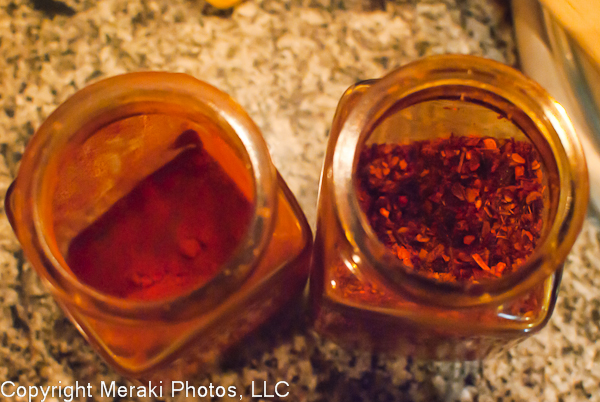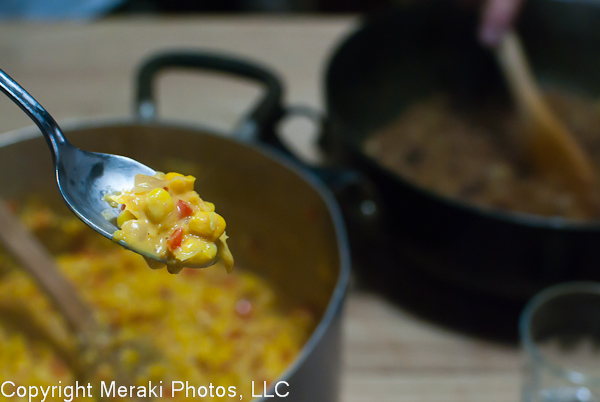 Time for a Wine Break
I like any class that takes a break to drink wine.  Teresita shared both a Trapiche Origen Torrontes and Malbec with our group.  I do not know how many bottles we went through, but it certainly made the already lively group even more out-of-control and Teresita's job of keeping us on task even more difficult.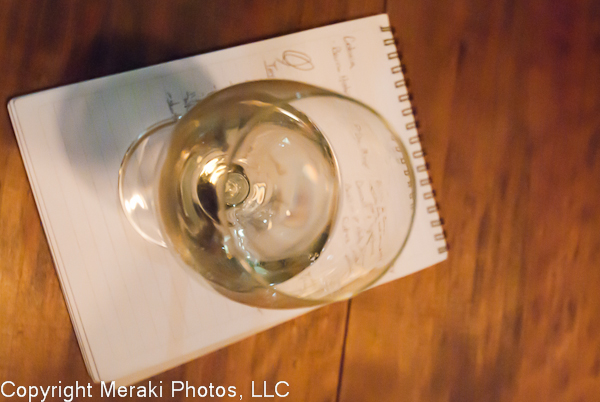 Making the Dough
Making the dough was a new experience for me.  I had previously only made empanadas with store-bought shells.  Teresita said that even though you make the dough with lard, they still end up being healthier for you than the store-bought shells.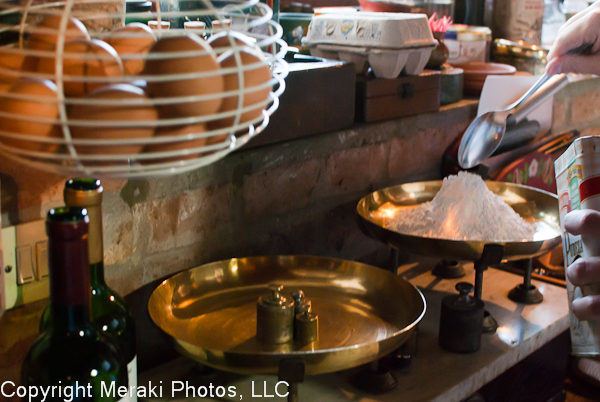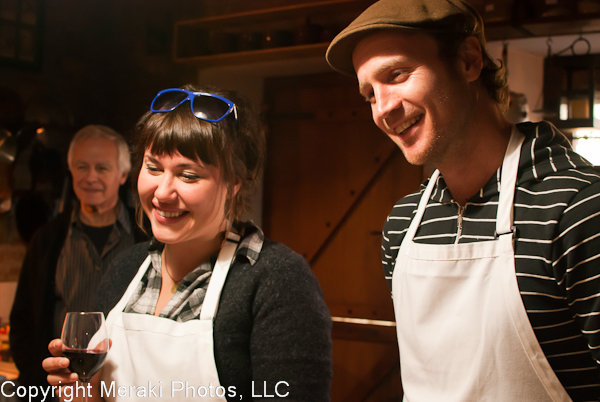 Who Can Stir the Lard the Fastest
This is when the Aussie guys decided to have a little competition.  Check out this video from Carolyn for a laugh at the Aussie's talking trash and to learn how to mix lard and water to form the right consistency for the dough.
Dough Rolling Contest
Here is another video where the Aussies show us how to roll the dough "freestyle."
Special thanks to Carolyn and Ed for providing this footage.
Filling the Empanadas
You will remember from my first cooking class that I am quite the expert at folding empanadas.  Well, let's just say it is a bit more difficult when the dough is homemade and not already formed into a perfect circle.
I won't name names, but this one is not mine.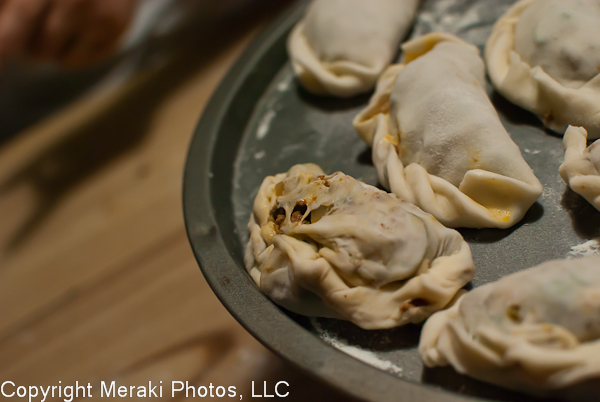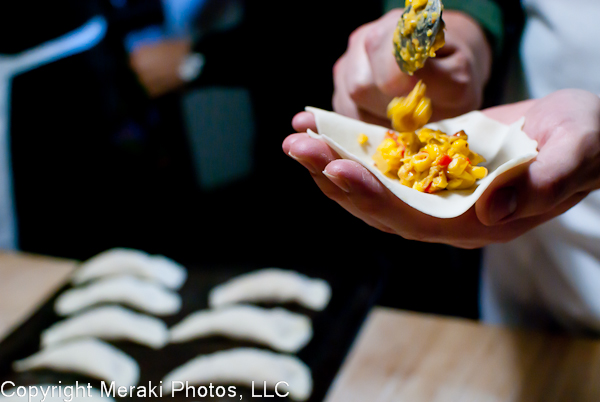 Learning Some Aussie Slang
After our hard work, we sat around the large living room table and enjoyed our tasty homemade empanadas and the remainder of the wine.  My favorite type was the fried empanadas de humitas.  They were lightly fried, so they did not seem too greasy.
I wasn't expecting to learn Aussie slang in Argentina, but meeting other travelers always provides unexpected benefits.  Here are a few of my favorites.
I'm feeling crook = I'm feeling sick (this would be due to the fact that the 2 guys went out drinking after their plane arrived at 3am)
Bogan = sort of the US equivalent of white trash
NQR = Not Quite Right as in "That guy is NQR."
It's Not a Party until Someone Breaks Something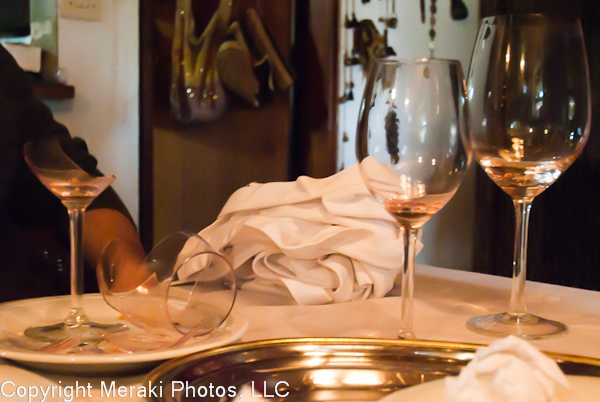 If you are visiting Buenos Aires, check out Cooking with Teresita.  She offers multiple cooking-related classes and tours.  It is not difficult to get to Teresita's lovely home in Adrogue.  Simply go to the Constitucion train station, and take the Roca Line towards Glew.  Teresita lives only a few blocks from the Adrogue train stop.  The town is very pretty and there are a few sites to see, so it is worth planning to spend an extra hour or two exploring.