I am a terrible cook.
I do not mean that I literally cannot cook anything.  It is that I cannot cook anything beyond eggs, grilled cheese, rice and sauteed veggies.  If a recipe has more than 3 ingredients or requires more than 2 pots or pans, I will not even attempt it.  I am the girl that brings cheese and crackers or hummus and veggies to a potluck.
But I love delicious, flavorful food.
And I like cooking my own meals to eat healthy and save money.  The problem is I am completely uncreative and have no confidence in my cooking skills.  I do actually cook almost all of my meals, even while traveling.  However, those meals are very simplistic.  It gets a little boring, and then the temptation to spend money on greasy street food starts nagging.
When a friend I met in Buenos Aires told me about Norma's Argentine Cooking Classes, I was intrigued.  I had never taken a cooking class before, but I have wanted to for a long time.  I was just worried that I would be the girl that burned something.  I wondered if this class might be just what I needed to actually push myself to try cooking more complex recipes.   I figured at the very least, I would get to eat a delicious lunch.
For a novice like me, the class was perfect.
Norma prepares a detailed recipe packet for each student, so you do not have to worry about frantically taking notes in the kitchen.  And like me, she is very focused and detail-oriented.  In the kitchen, there is no small talk.  All conversation is about preparing the food.
And the food… it was freaking awesome!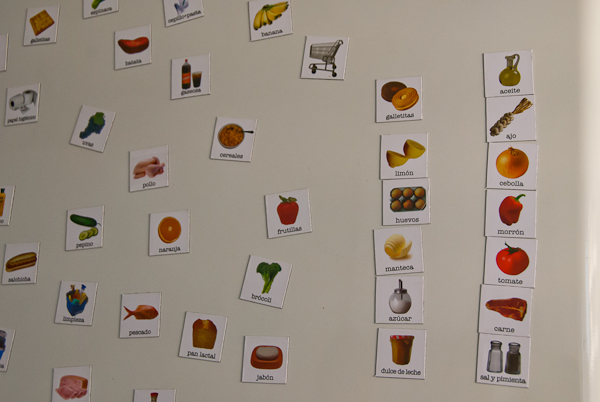 The Locro
Locro is a delicious stew made from maiz blanco (hominy), beans, bacon, pumpkin, and much more.  I remember eating it when I was here in 2009.  I loved it, and I was excited to learn to make it and eat a homemade version.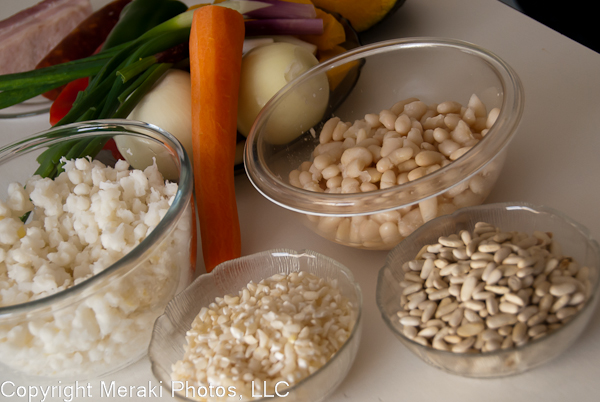 The Empanadas
We made two different types of empanadas, carne and caprese.  My job was cutting up the green onion and mixing together all of the ingredients for the meat filling. Norma made sure I stopped using the knife incorrectly so as to prevent cutting off my finger. Greatly appreciated.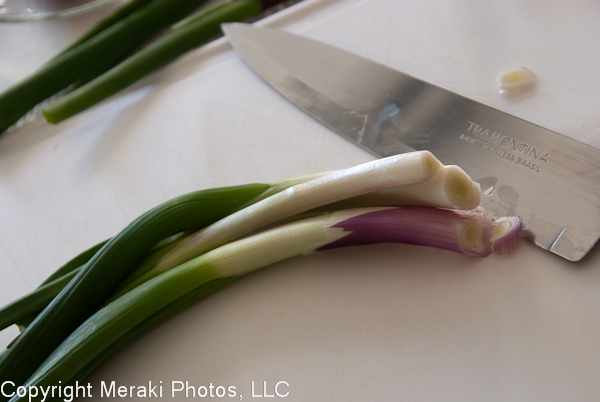 We all helped fill the empanada shells.  I discovered my hidden talent.
How perfect does this empanada look!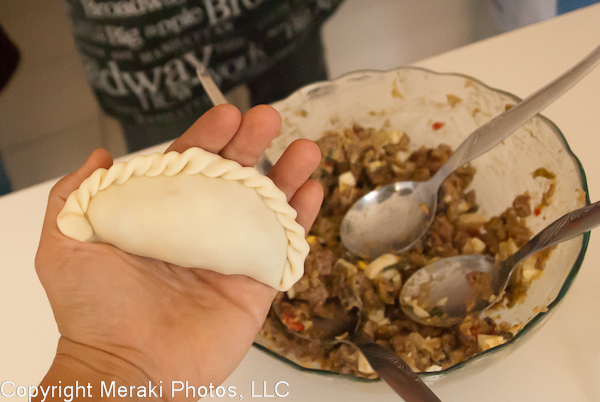 Caprese is my favorite type of empanada, so I was thrilled this was on the menu.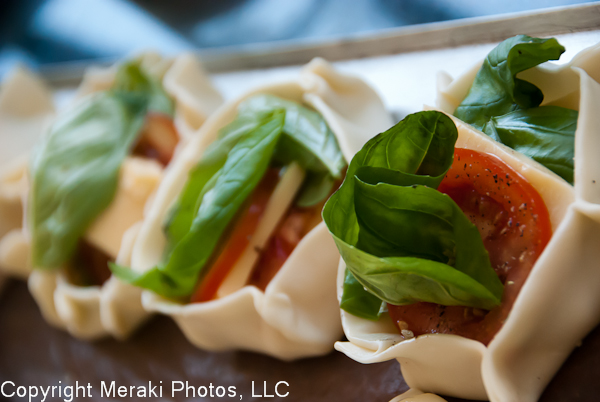 The Alfajores
I could have eaten the dough raw.  In fact, I did while the others made fun of me.  It is so incredibly delicious with the fresh lemon zest kneaded into the dough.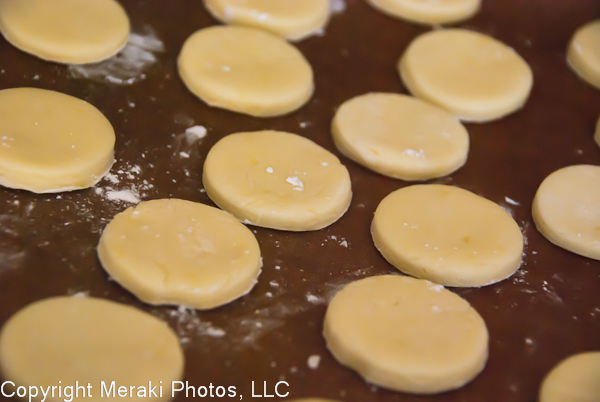 The secret ingredient in the dough: cognac.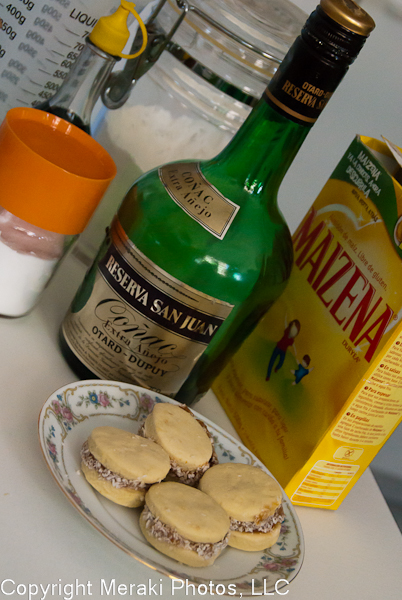 The final step is to make a cookie sandwich with a large dollop of dulce de leche.
Then you roll it in coconut shavings.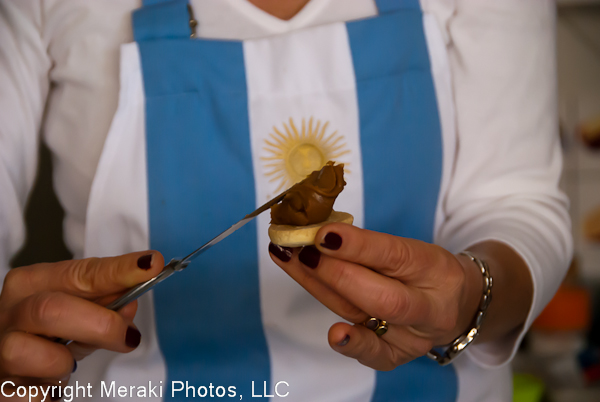 doesn't mine look pretty?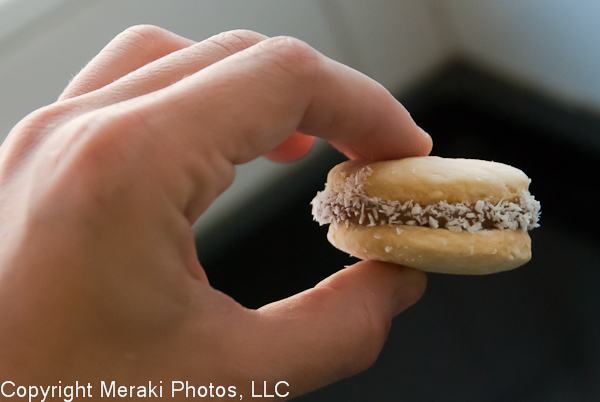 A Delicious Lunch with Great Company
My favorite part of the class was enjoying a delicious meal that I actually helped prepare and chatting with Norma and the other travelers in the class.
The locro was so good i had two bowls and contemplated a third.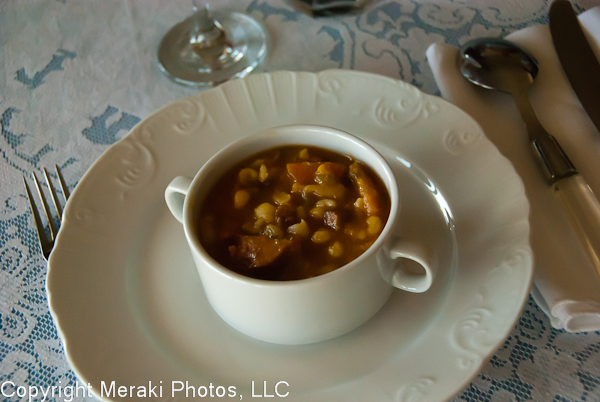 Delicious!
it is dangerous that i know how to make these on my own.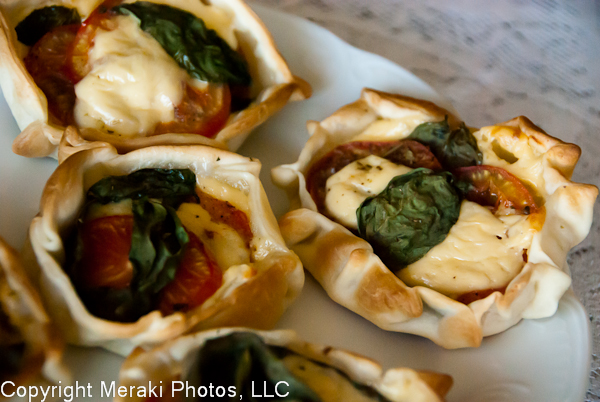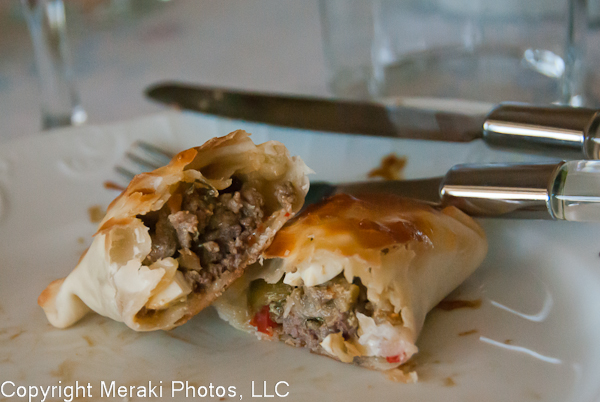 i don't like the store-bought alfajores.
But these were spectacular.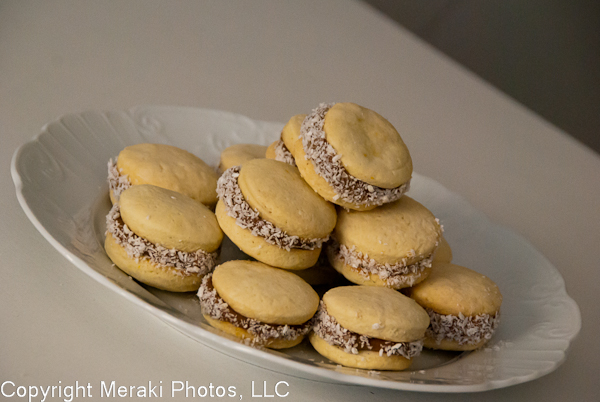 I survived my first cooking class without burning down the kitchen or cutting off a finger!
I liked Norma from the moment we met.  She started the classes a few years ago for her friends who wanted to know how she made some of her delicious dishes.  She had further encouragement and help from a friend to start her website, and now she offers classes weekly.  She has had people participate from 26 different countries.  Impressive!
Norma's love for cooking and sharing her skills and knowledge with others is obvious.  She believes that cooking is therapeutic and relaxing.  It helps clear the mind.  I feel this way about jogging, long walks, and photography, so I could relate.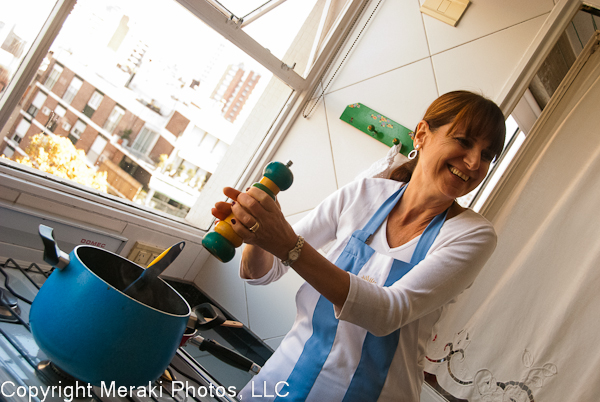 Will I start preparing complex, gourmet meals every night?
No.  I am too lazy for that.  But now when I am in the mood to prepare something a little more interesting, I have some new recipes and the confidence that I can do it.  I have been motivated to challenge myself.  I have a packet of recipes, and I am determined to use it during my stay in Buenos Aires and beyond.
If you are visiting Buenos Aires, check out Norma's Argentine Cooking Classes.  Meeting new people, learning something new, and eating good food – can't go wrong!  If you think you are a disaster in the kitchen, you might surprise yourself.