When I was living with Ayngelina, she told me about her motivation to go to the gym.
His name is Andrés.
He teaches body pump and body combat classes and provides an hour (sometimes two!) of eye candy for the women (and probably some men) at the gym every weekday.  I decided I would check it out and joined Always Club gym in Palermo.
The first time I went I thought, "Eh, he's kind of cute."
Then I kept going to more of his classes.  In addition to actually speaking Spanish clearly so that I can understand the class instructions, he is funny and playful and really gets into the classes.  He motivates us.  He is always in a great mood.  And of course, he always gives me a kiss on the cheek when I arrive

Okay, so maybe he gives everyone a kiss on the cheek, but it still makes me feel special.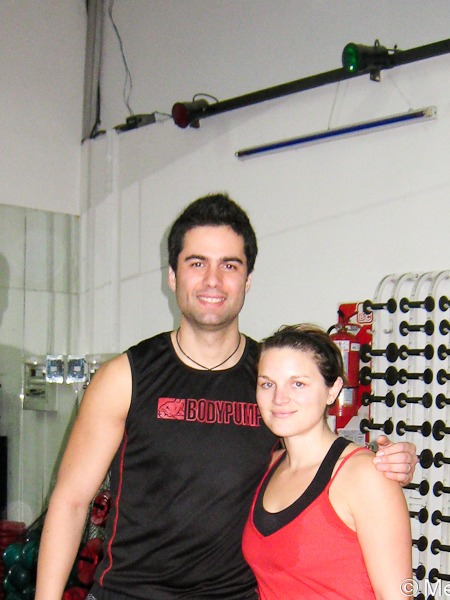 Below is a shot of Andrés in action during Body Combat class.  I felt like a bit of a stalker when I took this photo.
Unfortunately, it didn't turn out because he moves so fast, and they turn out the lights and turn on strobe lights for the classes. Porteños need the place to look like a boliche in order to work out.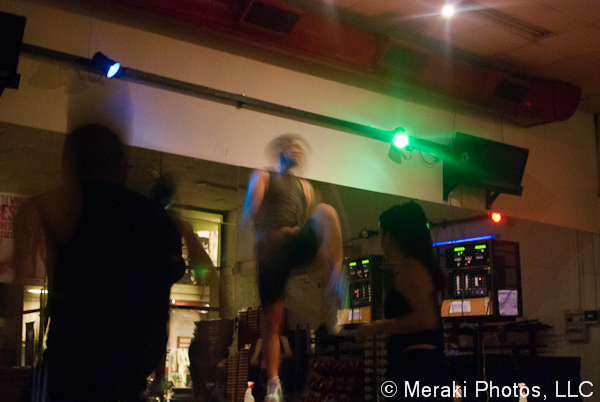 Andrés is the reason I make it to the gym early every day.
He is the reason my Spanish vocabulary has expanded to include more body parts and exercise-related verbs.   If only he could prevent me from drinking all the wine in Argentina.
Have you ever had a travel crush?