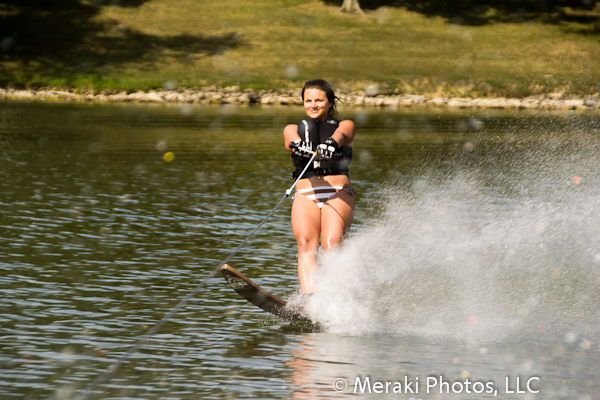 My decision to come home is sort of like taking a vacation from traveling.
Well, I needed to take a vacation from the vacation.  I was ready to relax for a few days and have some summer fun.
My mom and I went to Kentucky to visit our cousins.  They are the "boaters" in the family.  This trip is usually my one and only chance to water ski each year.
I am always nervous that I won't be able to get up on one ski.  I may have forgotten how.
But I've still got it!
As I write this, I am paying for the three times I skied.
Every muscle in my back and shoulders hurts, but it was worth it.

The Experts
My cousins may have learned to ski before they learned to walk. 
Here are the experts in action.  They all got up on the first try.
They asked if I wanted to join the stunt and make it four.  Too much pressure for me


Because I've had such a stressful time enjoying meals and drinks with friends and looking at butterflies, I was ready for some relaxation.  When we weren't skiing, we were laying out in the sun on the dock or cruising around the lake enjoying a beer or two.
This is Summer fun to me.  What are your favorite summer activities?