We've covered the dog walkers and the human billboards.  Now I present an odd job for expats.
The Tour Guide
Buenos Aires is such a huge, exciting city with lots of history, grand architecture, diverse artwork, high-end fashion, and much more.  Because of all of this, there are a lot of tour guides in this city.
Over the next week, I will introduce you to three expats who each found their tourism niche in Buenos Aires.
How did I choose who to feature?
These three were chosen because they have interesting backgrounds, and I think they really do add value to anyone taking their tours.  They all have a genuine interest in knowing Buenos Aires, and they have really taken the time to gain the knowledge to be considered experts in their niches.  If you are
First up…
Meet Jonathan from Buenos Aires Local Tours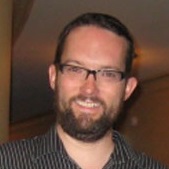 What is your tourism niche in BA?
I run free tours which show people how to get around Buenos Aires using public transport and I try to paint a picture of what living in Buenos Aires is like for me. We then catch buses and Subtes (aka the subway) around town, visiting some of the major sights and places a little off the beaten track.
Where are you from and how did you end up living in Buenos Aires?
I'm from the UK but had been living in Geneva for 4 years when I came to Buenos Aires on a 2-week holiday in 2007. A year later I had given up my job, bought a backpack, and returned to this city. I used it as my base for the following 18 months as I traveled all over South America and then came back to stay permanently in May 2010.
What did you do before jumping into tours?
In Europe I was in Information Technology (IT), more specifically a database developer for a private bank in Switzerland!  I went back to IT in Buenos Aires for 4 months – it didn't work out!
How did you get the idea for your business?
During my travels in South America, I have covered over 25,000km by bus, and I find them pretty fascinating as each country has their own system and differences. Catching a bus here, or rather figuring out which bus to catch, from where and where to get off always seemed like such a challenge.  Getting to my destination successfully felt like such an achievement. It took so long to feel comfortable with the bus system here, and it occurred to me that it would be fun to share that with people who were only here for a few days.
Note from Stephanie:  I completely agree about feeling like I've conquered the world when I take the bus like a local in this city. 
Why is your tourism niche successful?
It's an adventure.  If you're staying here for a short time, and if your Spanish is a little rusty, then you would never dream of catching a bus, but come on my tour and not only will you see places you would otherwise miss, but you get around in a completely novel way.  It's like spending a few hours as a local!
 What do you love most about Buenos Aires?
The freedom.
People here don't worry about the details in the same way people do in Europe. If you want to do something or act in a certain way, you can and nobody will judge you for it. It seems chaotic but things get done, slowly, but eventually everything comes together. I also love the architecture and the style of the city – it has a very unique feel. It's European enough that I never feel out of place, but there's enough South American flavour to keep life interesting!
How is your tour different from other tours?
Mine is the only tour that takes you on buses and the subte (we catch a wooden train from the 1920s on Line A) and gives you all the history and current affairs that make up Argentina today. I like to travel independently and I've tailored the tour so that it's a mix of information, fun & fact – the sort of tour I would like to go on!
Go take a tour!
Get more details on Jonathan's tour at Buenos Aires Local Tours.  I took this tour after I lived in the city for almost 2 months, and I still learned a lot and saw places I had not yet been.  The tour is free, so don't forget to tip your awesome guide!