What seems like a very long time ago, I wrote about the challenges of living a car-free lifestyle in Columbus, Ohio.
I love Columbus.
A lot of great stuff has been happening in this city in the past five years, and it keeps getting better. But my biggest pain point has been transportation.
That has all changed in the past few months.
We are experiencing an alternative transportation revolution.
This is awesome for my lifestyle preferences and great for attracting more people to the city as residents or visitors.
Car2Go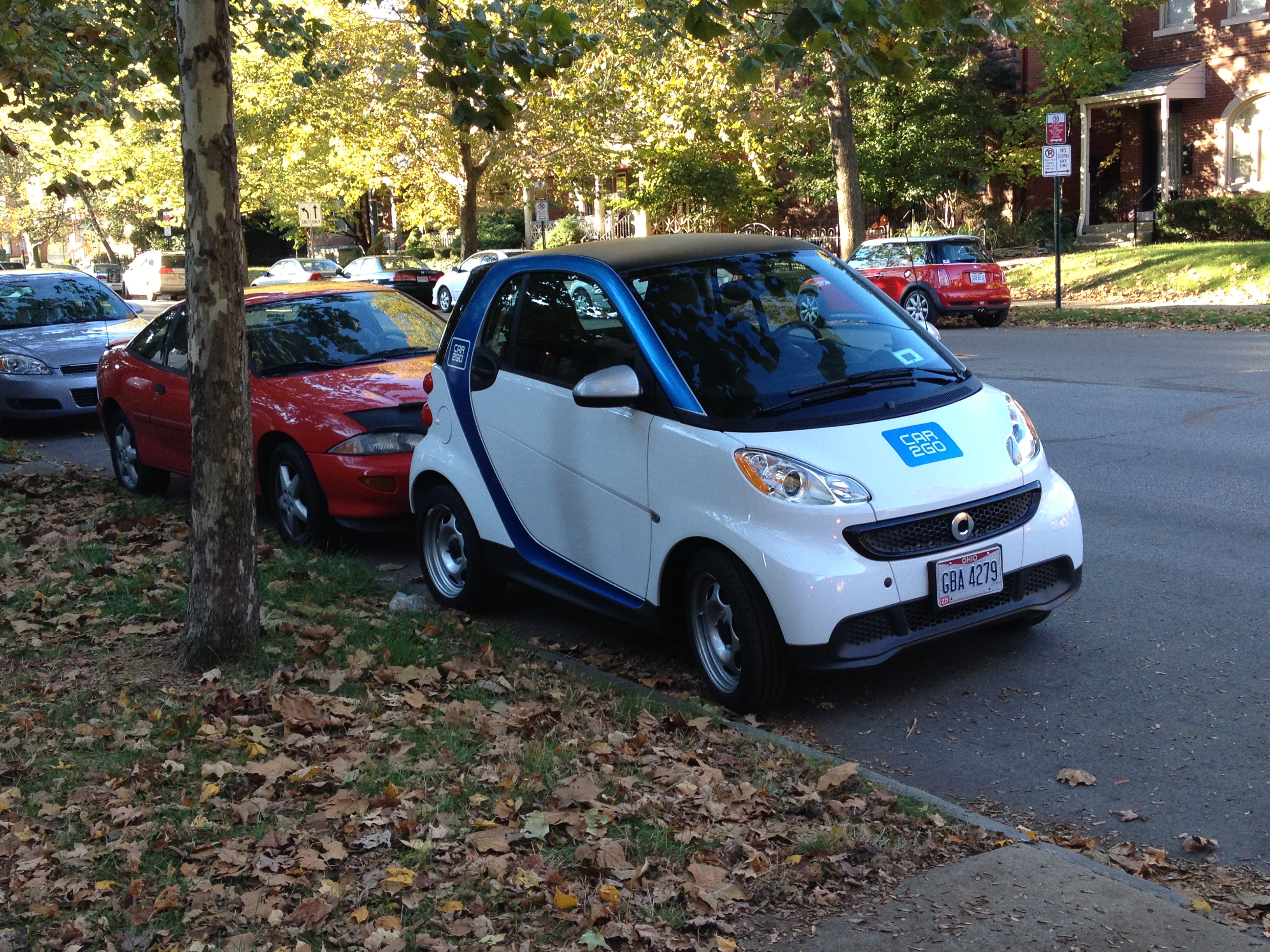 When Car2Go launched in the fall of last year, I said it was "the best thing to happen in Columbus since the Buckeyes won the National Championship." (For readers not from Ohio, this is a really big deal and was a defining moment in my life my senior year at The Ohio State University.)
With Car2Go, I don't have to worry as much about bus schedules because I can simply find the nearest car using the app on my phone, reserve it for up to 30 minutes, swipe my card, and be on my way. It's great for short trips around the central neighborhoods of Columbus and is worth it when convenience and time are the priority.
Since Car2Go is in many cities, I am looking forward to using it on upcoming trips to Austin, TX and even Amsterdam.
Lyft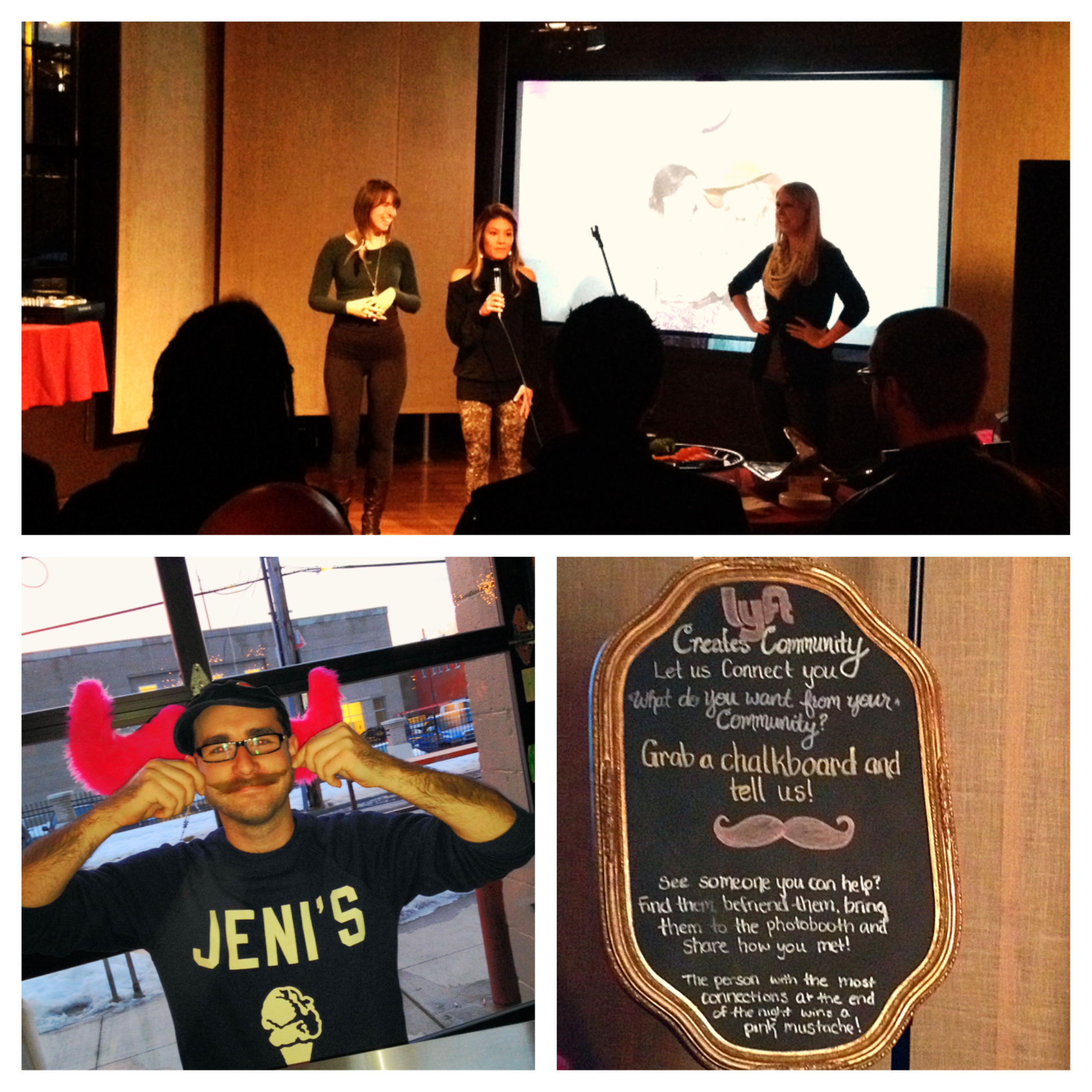 The latest newcomer to Columbus is Lyft. Their motto is Your Friend with a Car, which is the perfect description of this community-based service.
I went to their launch party a couple of weeks ago.
Basically, Lyft recruits locals to sign up as drivers.  Drivers have lots of flexibility with their work schedule and can make some extra cash using their own car. For those of us in need of a ride, Lyft costs about 30% less than a taxi, and you get picked up by an outgoing, friendly local in a car with a pink mustache. Does it get any better than that?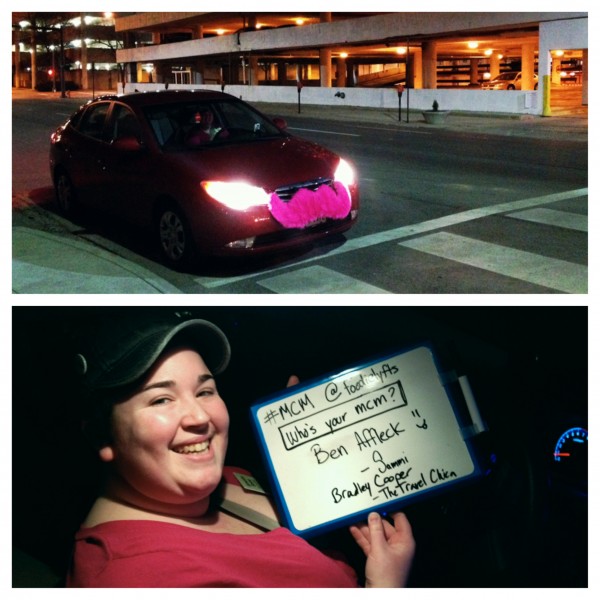 The service launched a week ago, and I've already gotten a "lyft" from Sammi – my first, Sabrina – multiple times, Annie, Karen, Matt, and the list goes on. And the reason I remember their names is because they all have great personalities, and I could tell that they all truly love helping people out and meeting new people.
I've enjoyed chatting up the drivers to find why they signed up to be a Lyft driver, how they got hired (it seems Lyft is selective and has an extensive interview/ training process for drivers), and what they love about Columbus.
I love this business model, and I hope Lyft grows and is successful in Columbus and many more cities.
Busing and biking improvements
Another big development in Columbus transportation is a new Downtown Circulator bus that will run very frequently seven days a week starting in May and will be free at least through the end of the year.
I still ride my bike when the weather and my schedule permit.  And while there is still much to be done in terms of bike path connectors, bike lanes, and education of drivers and cyclists, I find myself being cursed at and nearly run over less frequently. I will take small improvements on this issue in light of the new transportation methods at my disposal.
I'm loving Columbus even more!
____________________________________________________________
Note:  If you live in Columbus or another city that has Car2Go or Lyft and want to sign up after reading this post, let me know Stephanie (at) thetravelchica (dot) com so I can share a referral link. A girl's gotta get around the city 😉