I have always found night photography to be beautiful and intriguing.
But I had never tried shooting at night until recently.  It seemed too difficult and complicated.  I had no idea where to begin.
So I took a class.
It was a struggle for the first few weeks, but I finally got over the hump through trial and error.  We will get more into the artistic stuff in later posts.  Now I'm going to share with you the must-know tips for shooting at night.
7 must-know tips for night photography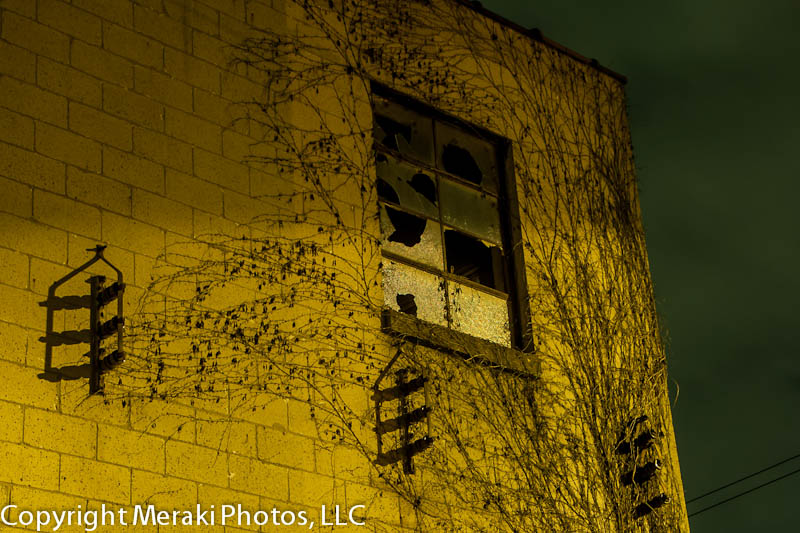 #1 A tripod and a remote shutter release are the most important accessories
At night you will use longer shutter speeds.  Because I shoot most photos while traveling, I keep my kit light, and I never used to bring a tripod on trips.  Now I know that if I really want quality night photographs, I must have both a tripod and a remote shutter release.
I used to improvise.
Instead of a tripod, I found something flat on which to sit my camera (a fence, the ground, etc).  Instead of a remote shutter release, I stuck with aperture-priority mode and carefully pressed the button on the camera or used the timer setting.  But if you don't want to be limited by aperture-priority mode or the angle/ perspective of your shot, bring a tripod.  Also, even the slightest vibration (yes, even you carefully clicking the butter on your camera) can cause a blur with a long shutter speed.
#2 – Be prepared
At a minimum, bring a reliable light source (headlamp for me) with extra batteries and appropriate shoes and clothing (know the weather conditions).
Always scout a place in the daytime, so you know if there are areas that may be dangerous at night (e.g. tripping hazards, barbed wire).  This also can save you a lot of time because you will already have some ideas about how you want to frame your shots.
If you can, bring a friend.  If you can't bring a friend, make sure the area is safe at night by asking others.  I always bring pepper spray when I shoot at night.
#3 – Check the histogram in-camera after your shot
When you look at the image on the back of your camera at night, it is going to look brighter than it actually is.  When I first started shooting, I was always disappointed when I got home and looked at my photos on my computer because they were all underexposed.  I am now in the habit of checking my histogram in-camera and taking some brighter exposures just to make sure.
#4 – Use a lens hood to avoid flare and aberrations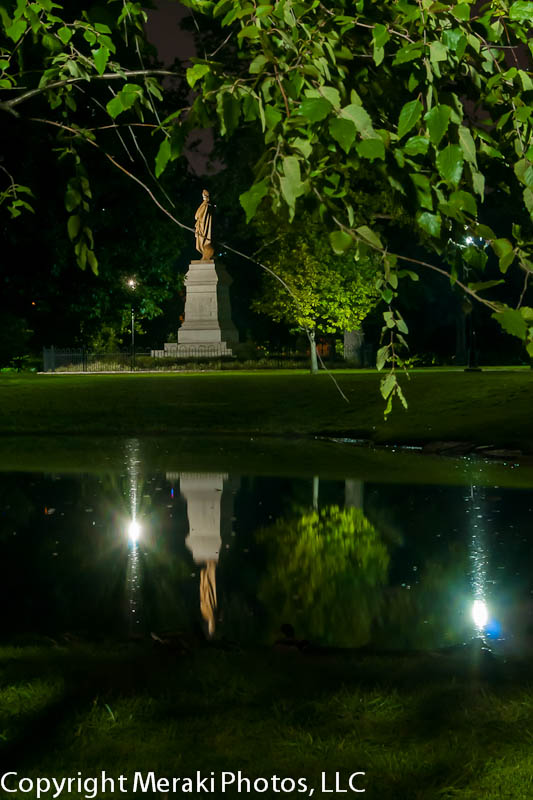 #5 – Be aware that filters can create ghosting at night
This is always your own artistic decision.  Some people think ghosting adds interest to photos.  Others hate it.  Just know that if you typically keep a UV filter or polarizer on your camera, you have to decide if you want to keep it on or remove it for night photography.
#6 – How to focus
Along with exposure, this was the most difficult thing for me when I first started shooting at night.  There are three techniques I use (in order of preference) after I have set up my shot with the camera on the tripod:
If there is enough light, I set my camera to Auto Focus and click the shutter half-way to focus.  Then I switch to Manual Focus begin careful not to touch the focus ring.
If it is really dark, I set to Manual Focus and turn the focus ring all the way to the infinity symbol and then pull it back a bit.  Everyone's camera is going to be different when it comes to what "a bit" is.  Experiment and find your camera's sweet spot.
If there is not enough light and you have a specific spot you want to use to set your focus that is not very ar away, use Auto Focus and hit that spot with a flashlight.  Click the shutter half-way to focus.  Then switch back to Manual Focus and be careful not to touch the focus ring.
#7 – Always check your focus after the shot
View the image on the back of your camera and zoom in, way in, to make sure it is in focus.  It is easy to be slightly out of focus and not realize it if you do not zoom in.
There are a lot of factors when shooting at night.
It is important to first get the basics down and practice, practice, practice.  You will gradually learn how to gauge the best aperture and shutter speed for given conditions.  Once you feel confident about how to capture a good image at night, you can then focus on the more artistic aspects of night photography.  That's when it really gets fun.
Have you experimented with night photography?  What's your best tip for getting started?