Now that you know my tips for surviving wine country, I will share my top five vineyards to visit in the Sonoma and Napa area. Keep in mind that there are hundreds of vineyards, and while I certainly had my fair share of wine, there are hundreds out there I have yet to explore. If you are familiar with the area and have recommendations, please leave a comment and share with everyone.
Everyone has their wine preferences, so it is important to share where I'm coming from in developing this list. I developed a love for big full-bodied reds while living in Argentina. I like fruit forward wines with some spice and have a preference for French oak over American oak.
My top vineyard picks
Chimney Rock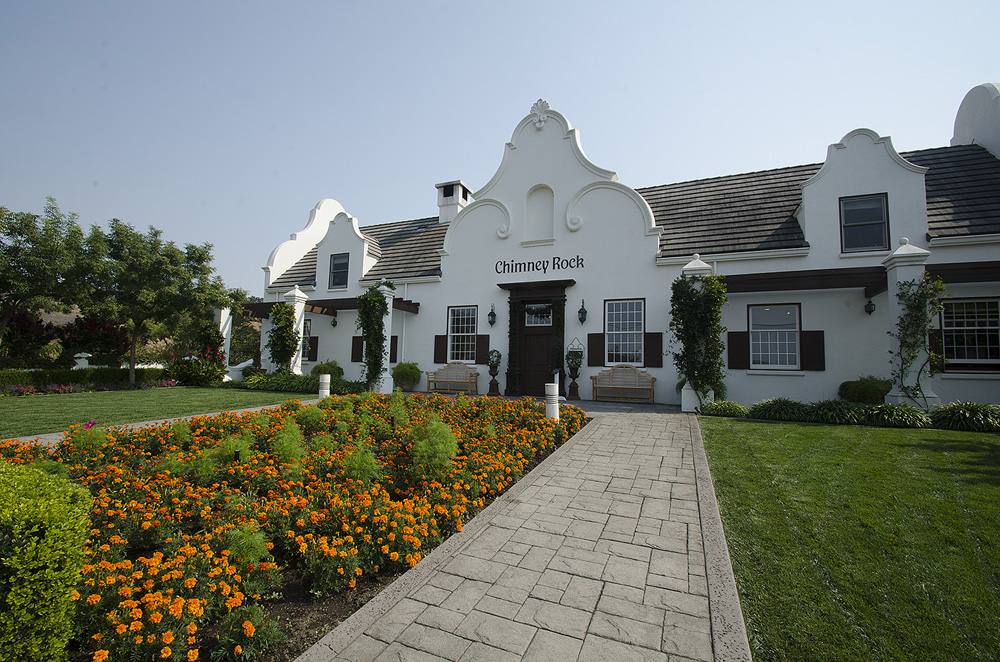 I spent a couple of hours at Chimney Rock because I was enjoying the wines and the conversation so much. Sal and Matt were behind the bar sharing their knowledge of the wine growing regions, grapes, and wine making styles. I learned that Napa is a colder growing region, which tends to produce bigger wines.
Chimney Rock is known for its excellent Cabernet Sauvignon.
What makes it great for a wine tasting is that they offer a wide variety that allows you to try different styles and different vintages. With a descriptive wine list, you can learn a lot about what you enjoy the most.
I enjoyed Chimney Rock so much I'm considering treating myself to a wine club membership for Christmas.
Jacuzzi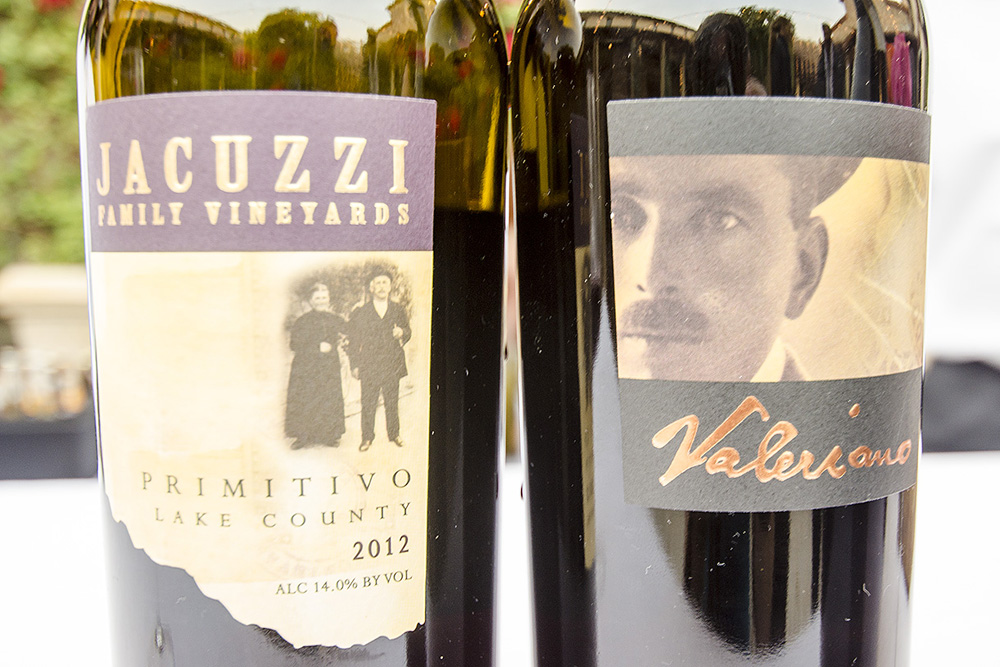 I did not actually visit Jacuzzi to do a wine tasting.  I attended the wedding of a good friend in their gorgeous outdoor setting, and I was pleasantly surprised to discover Jacuzzi wines are excellent.
I only tried the two reds served at the wedding, and I hope to return another time and try more. (Or maybe I just need to join the wine club.)
Seghesio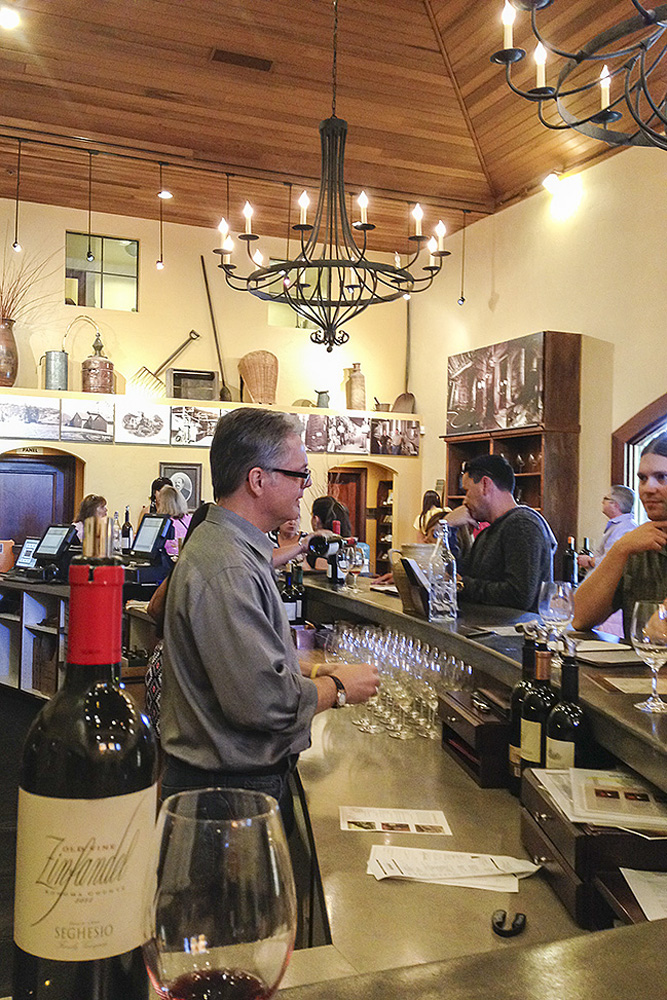 I was happy I decided to drive north into Alexander Valley to experience a different part of Sonoma. Seghesio is yet another family vineyard started by an Italian immigrant with a rich history starting in 1895.
The incredible thing about Seghesio is the variety of wines they make. My favorites are Barbera, Pinot Noir, Sangiovese, and Zinfandel. (Okay, so maybe I just named all of the reds.)
Something else that makes Seghesio unique is their use of French and Hungarian oak, which has a tighter grain.
The 2012 Seghesio Zinfandel has a wide distribution, so you may be able to find it at your local wine shop.
I'm not big on souvenirs, but I had to buy one of these aerating wine pourers.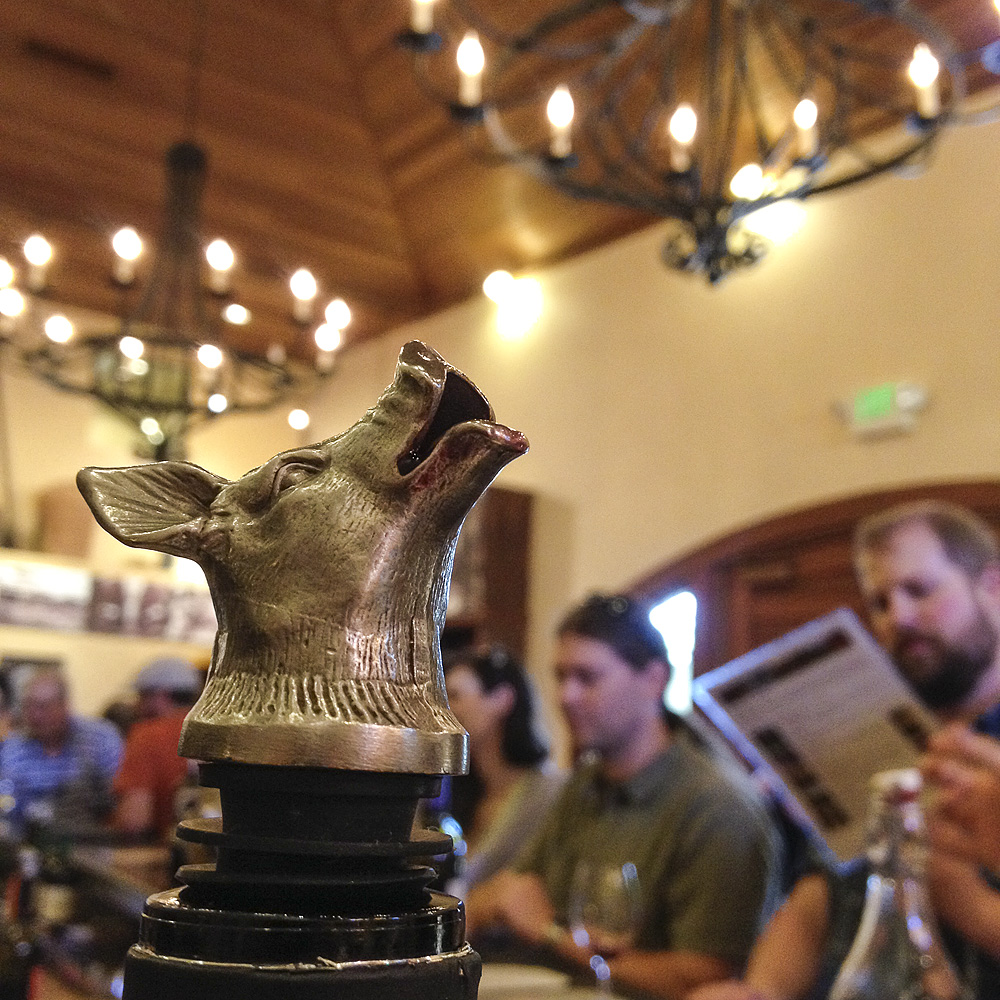 Ridge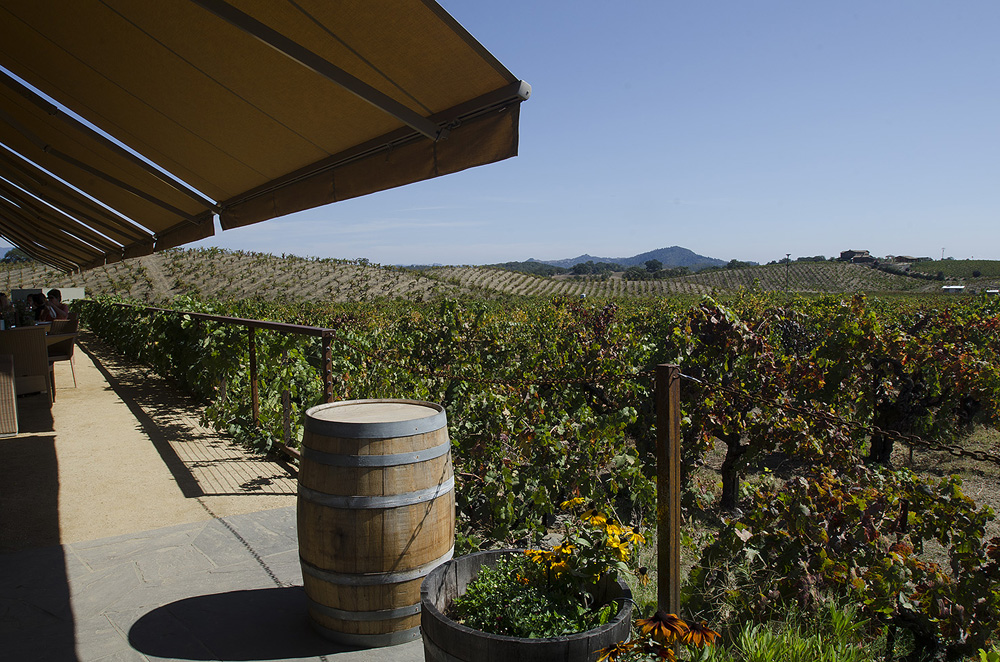 Another great stop in Alexander Valley is Ridge at Lytton Springs, especially if you are looking for a fun tour and some great storytelling. I believe my tour guide Dave might actually know everything there is to know about the history of wine making in this area, as well as the subtle differences in the valleys of Sonoma and Napa.
This guy loves his job.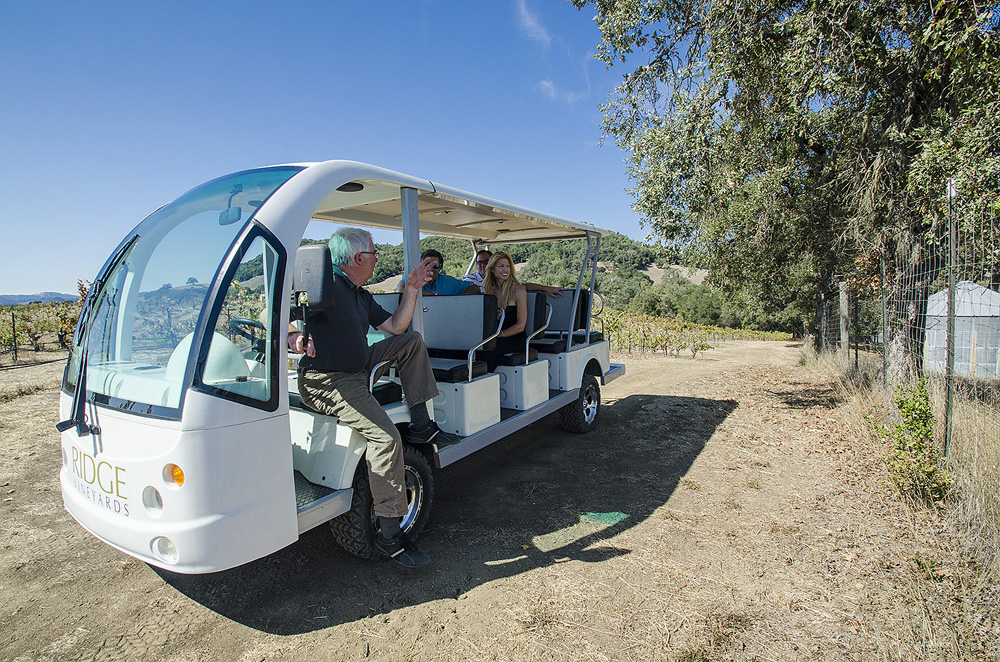 I have visited quite a few vineyards, and I was still intrigued by the minimalist intervention approach, environmental awareness, use of technology, and attention to detail at Lytton Springs.
I even learned about the intricacies of oak barrels, from the tightness of the grain to how they are toasted.
I will have to return and continue exploring this incredible wine area to keep updating my top picks.
Got any favorites in Napa and Sonoma? Please share!