When you think of Jamaica, the phrase "ya mon" immediately comes to mind. I assumed this was an exaggerated stereotype of the way Jamaicans speak.
Turns out "ya mon" is ubiquitous in Jamaica.
And yes, you can find it in the Urban Dictionary.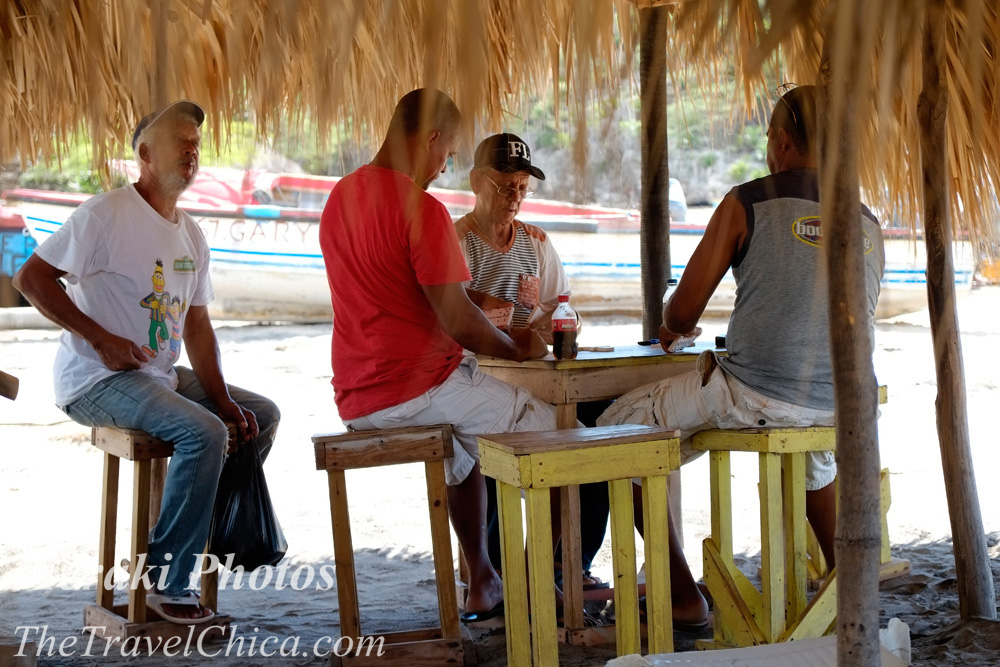 In explaining the brief glimpse I got into the local culture, I think this phrase is a good introduction. Jamaica is a laid-back and casual place. Time passes slowly while people chat over a few Red Stripes, arrange a purchase from a local fisherman, or play backgammon.
I wasn't sure how the locals would react to tourists, especially ones who love to take photographs, in a less-developed off-the-beaten-path area like Treasure Beach.
They didn't seem to mind at all.  There were friendly faces everywhere.
It was easy to start a conversation, and it is not just because they wanted to sell me something. There was obvious poverty, and locals were selling things. But it was never a hard sell, and it didn't happen too frequently as you hear from the stories of those who visit the popular tourist beaches of Jamaica.
I learned from Moni, the owner of Katamah and an expat from New York, that the area of Treasure Beach is self-sufficient because they have to be. Treasure Beach is quite far from the major cities. And Jamaica as a country has been drastically impacted by foreign economic agendas that make their ability to export goods difficult and their debt insurmountable (check out the documentary Life and Debt).
People take care of each other. It is simply part of their culture.
When driving out of town to check out a nearby beach, we saw one of the Katamah employees walking up the road after her shift was over. As we slowed down, she immediately walked towards the car and hopped in before we actually made the offer we intended.
Because that's what people do here. They give someone a ride if they need one.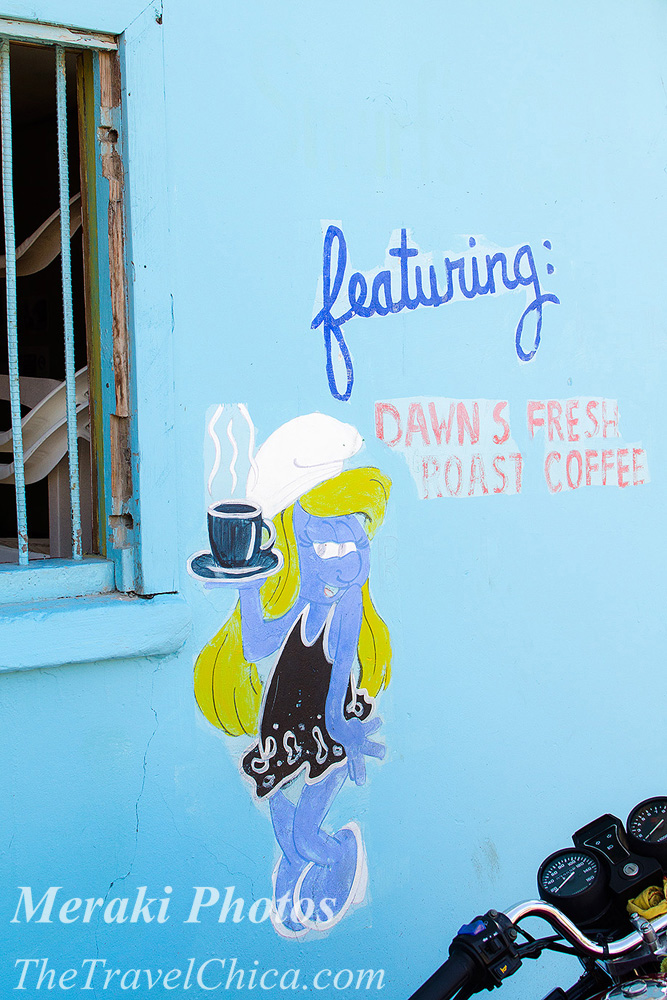 My morning routine was breakfast at Smurf's. Yes, it really is named after the cartoon and painted accordingly. This seemed to be the place to converse, to do business, to make plans for the day.  So many small interactions, most subtly demonstrating the friendliness and generosity of everyone who has made Treasure Beach home: locals, visitors, and expats.  I wrote about finding simplicity in Jamaica, and I think that friendliness is often a byproduct of simplicity.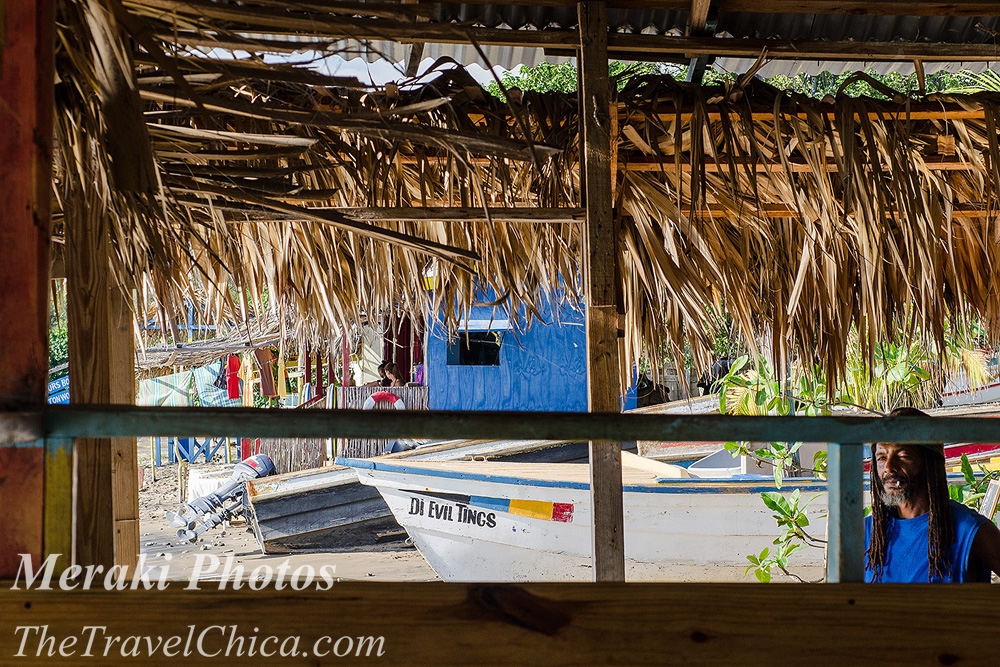 While you learn some things from observing, most cultural insights come from talking to locals. And there were some interesting characters in Treasure Beach.  I learned about the tradition of nicknames, cricket, Jamaican pride, and other random bits.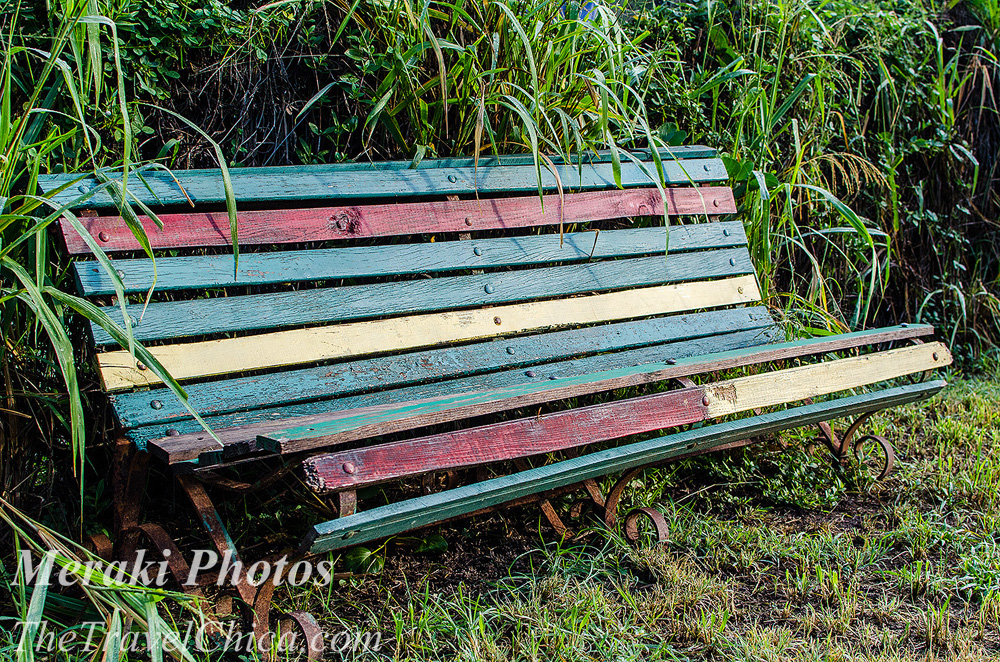 And then there's Ganja.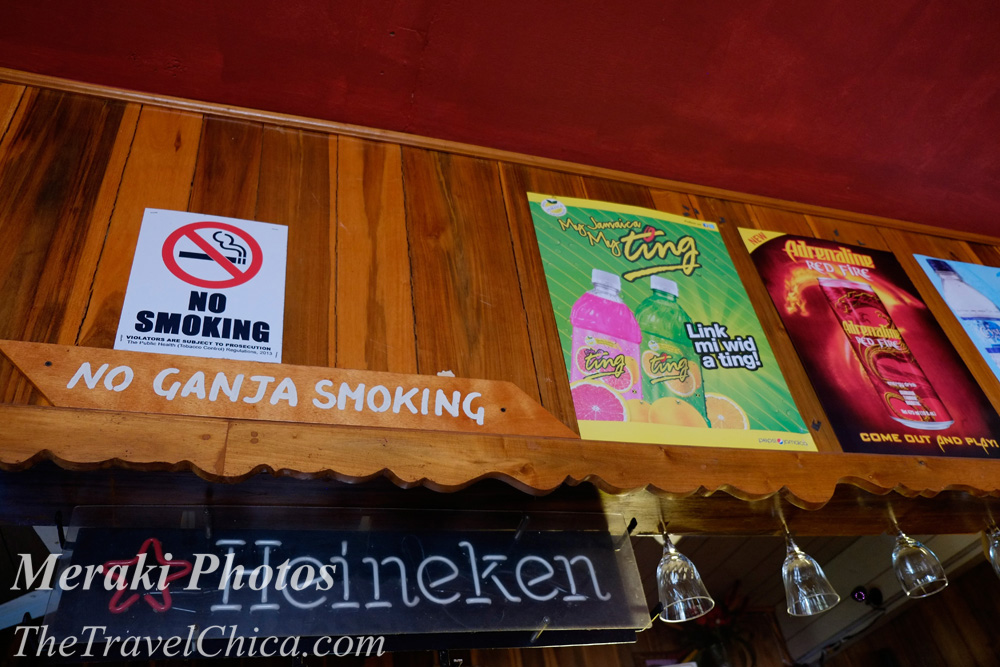 You can't write about Jamaican culture without talking about marijuana. Nearly every time I walked down the beach or sat at a restaurant, I smelled it.  Despite it being illegal, it is pervasive from morning until night.  There are signs like the one pictured, but it seems to only be for show.  I would like to get a better understanding of the role it plays in the culture.
While the official language of Jamaica is English, many people also speak Patois (pronounced patwah) which is an English based creole and incorporates various other African languages.  I didn't learn much Patois (just the inappropriate stuff of course), but Moni gave me an interesting example of how this local language demonstrates a unique perspective. Instead of asking a worker to "lay the tile flatter," you would say, "the tile wants to be flat."
I don't really know how to sum up all of these pieces of Jamaican culture I experienced and observed.  This is just a starting point.  I foresee more Jamaica travel in my future.