I have written before about the great art in Buenos Aires.  I have visited quite a few galleries and attended multiple art events.  There are so many options to choose from in this city, and most are free.
The importance and accessibility of art is one of the reasons I love this city.
When I heard about Gallery Nights in Buenos Aires, I was instantly reminded of an event at home in Columbus, Ohio called Gallery Hop.  In Columbus, the galleries and most retail businesses in the Short North stay open late the first Saturday of every month.
Gallery Nights in Buenos Aires
In Buenos Aires, this art event is the last Friday of every month in the Recoleta, Retiro, and Barrio Norte neighborhoods.  A couple of times a year, they also have Gallery Nights in Palermo.  And because this city is so large and so appreciative of art, I knew this event would be huge compared to what I have experienced at home.
I was lucky enough to attend twice in both areas.
6 Reasons I enjoy Gallery Nights
1.  It is well-organized and starts early.
This is one of the few events in Buenos Aires that starts before 10pm.  In fact, it is finished at 10pm, so you can still go out and eat your ridiculously late dinner or grab drinks with friends.
There is a map that shows you all of the galleries that are part of the event. So even if you're just traveling through Buenos Aires and do not yet know these neighborhoods, it is easy to participate and follow the map.
2.  It is sponsored by Chandon.
This means there is free champagne at many of the galleries.  Some of the galleries have wine as well.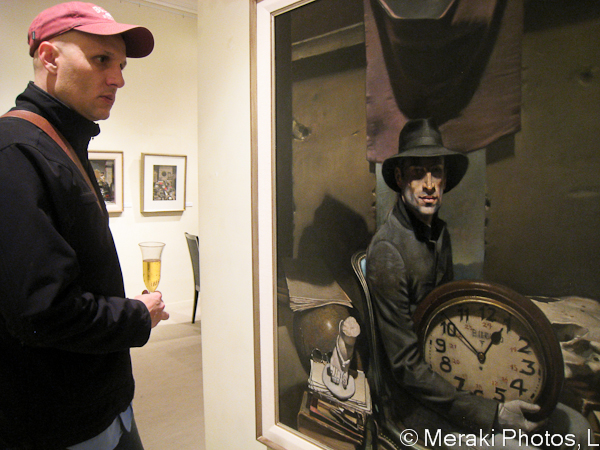 3.  The artwork is creative and diverse.
You will find all mediums from photography to sculpture to watercolors.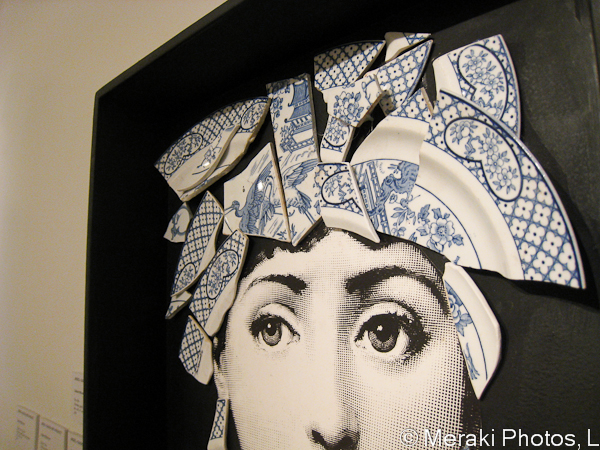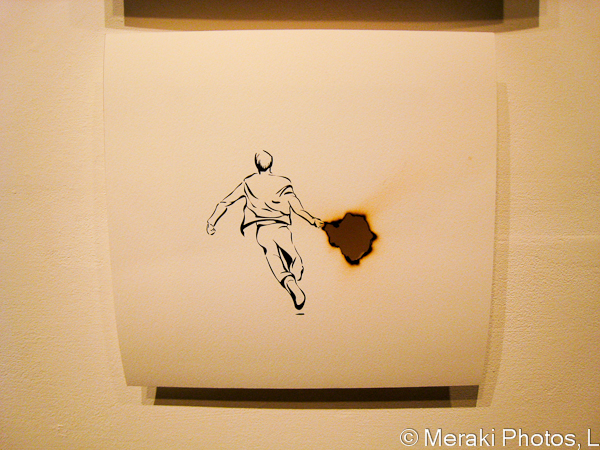 You will find all styles.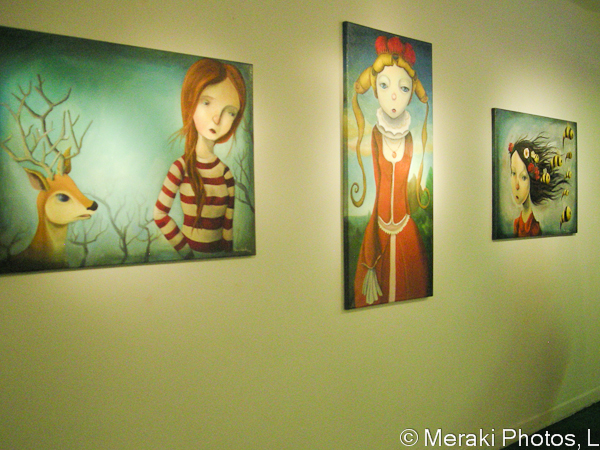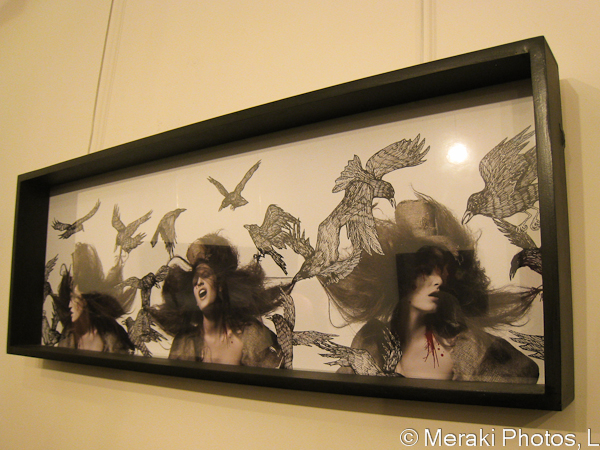 You will find something you really love.  Because art is so prevalent in the culture here, it seems that artists are able to focus on what they are passionate about.  Creativity is truly appreciated in all aspects of life.
4.  In many cases, the artists are at the event.
Even though I am not the type to strike up a conversation with an artist, just seeing the artist at the gallery talking about his or her work makes the event more special for me.
5.  It is a social event.
This is the perfect night out with a group of friends.  I attended the July Gallery Night with Jeff, Romina, and Chance.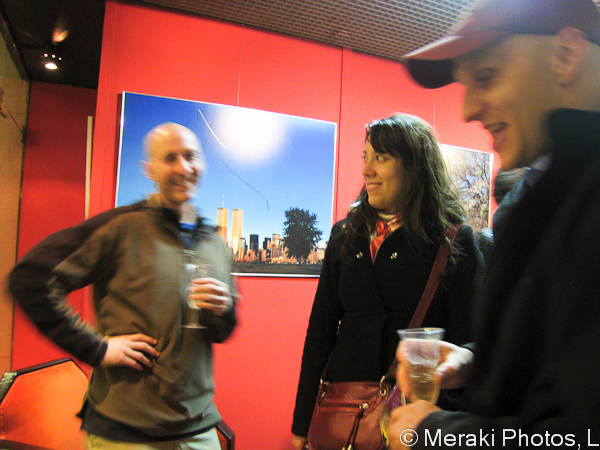 It is also the type of environment where you strike up conversations with the people around you.
Especially, when you see a woman wearing a fox around her neck.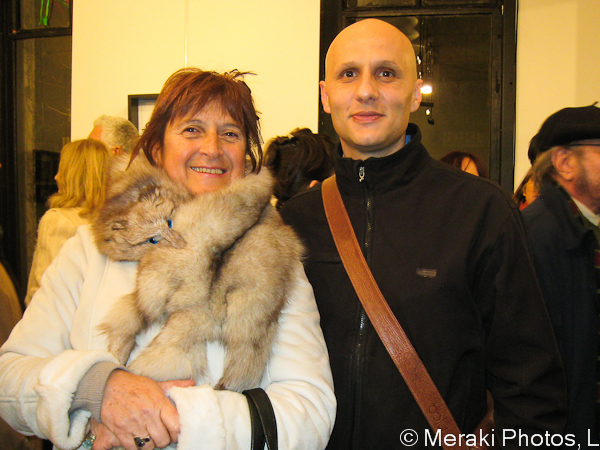 6.  The people watching is excellent.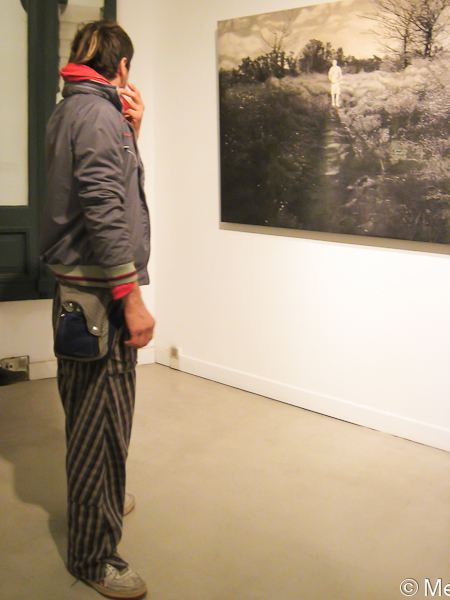 This woman at a gallery in Palermo thought it was okay to touch the art. It looked like she was trying to scrape the paint off.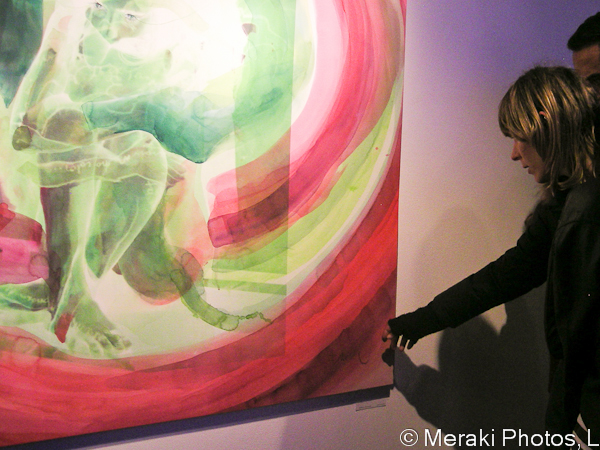 This is my favorite way to enjoy art in Buenos Aires.
It is a fun and free night out in the city.  You do not have to RSVP or get a ticket.  Just show up at any of the galleries when you want.  Check out the Gallery Nights website for the schedule and the map.