There are a couple of options for traveling by bus from Bariloche to El Calafate.  One involves taking a two-day bus trip where you stop and spend the night in a town on the way.  The other is a direct overnight bus ride.  I do not like re-packing and hauling my luggage around.  I prefer to get somewhere directly.
I opted for a 28-hour overnight bus ride.
Before this trip, the longest bus ride I had taken was 18 hours from Buenos Aires to Puerto Madryn.  I was a little nervous, but it really was not bad.  I was prepared.
Tips for Surviving an Overnight Bus Ride
#1 – Book a comfortable seat.
There are different classes of tickets on the buses in Argentina.  I went with Cama, which means the seat reclines quite far (150 degrees I think), and there is a foot rest that folds down and meets your seat.
There is a class better than this, but I chose to NOT pony up the extra cash to upgrade to Cama Suite.  This seat reclines to 180 degrees, but that really is not as comfortable in my opinion because lying flat on something that is not a real mattress hurts my back.
#2 – Watch Movies
Most long-haul buses are now equipped with televisions, at least the ones in Argentina.  On the first day of the trip, I watched 5 movies, and they were pretty good ones too.  I appreciated some Brad Pitt eye candy, but I do wonder what they were thinking showing a film that involves a tourist getting shot on a bus (Babel).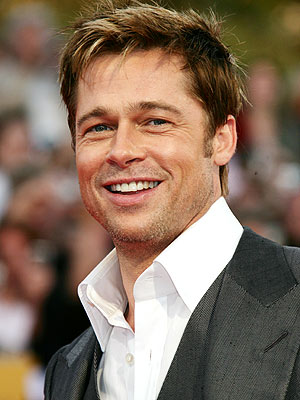 Many will be films from the US, so they are in English with Spanish subtitles.
Remember to have your earphones handy because the volume on the televisions is usually not high enough for you to understand the dialogue without plugging into the sound system.
#3 – Bring Healthy Snacks… and a Treat
Most of the long-haul buses in Argentina serve meals, depending on which class of ticket you purchase (ask if your ticket includes servicio).  On this 28-hour ride, lunch, dinner, and breakfast were included in the price.
There is A LOT of time between lunch and dinner (9 hours or more) because Argentines eat so late.  I cannot go that long without eating
I brought apples, bananas, and granola bars. And I was sure to stop at one of the artisanal chocolate shops in Bariloche for a special treat.
My snacks also came in handy when the bus staff forgot to give us our breakfast on Day 2 of the ride.  They switched out the bus due to some sort of problem and changed the driver.  Apparently, we were supposed to have gotten our breakfast before this happened, and the food did not make it on the new bus.
#4 – Keep Your Mind Busy
I am lucky to be one of those people that can read while in a moving vehicle.
But I cannot read for more than a couple of hours at a time.  I also brought some Spanish flashcards to keep me busy and help me continue to learn Spanish.
#5 Sleep Well
You probably will not have the most comfortable, uninterrupted sleep of your life, and that makes it even more important to get plenty and do what you can to prevent the interruptions.
Ear plugs are a necessity.  The buses play movies pretty late, and even though the volume is not loud, it is enough to distract you from getting to sleep.
An eye mask is helpful to prevent light from passing cars waking you up.  Also, in Patagonia the sun comes up quite early in the summer, and the curtains on the bus windows will not do much to block out the sunlight.  If you do not have an eye mask, have a shirt or scarf to put over your eyes.
#6 Enjoy the View
I booked my bus ticket about one week early, and I scored the best seat on the bus.  That would be the top, front row, single seat (meaning nobody next to me).
I got to enjoy the changing landscape as I made my way from Bariloche to El Calafate.
Even if you do not score the best seat on the bus, it is still a big win to get one of the single seats and not have someone next to you.
What is the longest consecutive time you've spent on a bus?  Any tips (or mishaps) to share?