When I picked up the rental car at the San Jose airport in the early morning, I was greeted with rainbows and mountains.
A great start to a road trip.
My plan was to drive to San Francisco where I hoped to drive across the Bay Bridge and across the Golden Gate Bridge to Muir Woods.  After a bit of hiking, I would drive up the coast to see the Muir Beach Lookout and then continue along the coast a bit before heading towards Sonoma.
The scenic route.
There was an accident on the Bay Bridge, and traffic was backed up very far.  I decided to get off the exit to Berkeley and check out campus.  After seeing a taste of the offbeat culture the school is known for, I stopped at a coffee shop and waited for traffic to clear.
Sure, my plan was derailed from the start, and I didn't get to drive across those iconic bridges.  But since I didn't have a set schedule, I was able to adjust and make the best of it by discovering a new place and avoiding the stress of sitting in traffic.
Accept that everything will not be exactly as you imagine.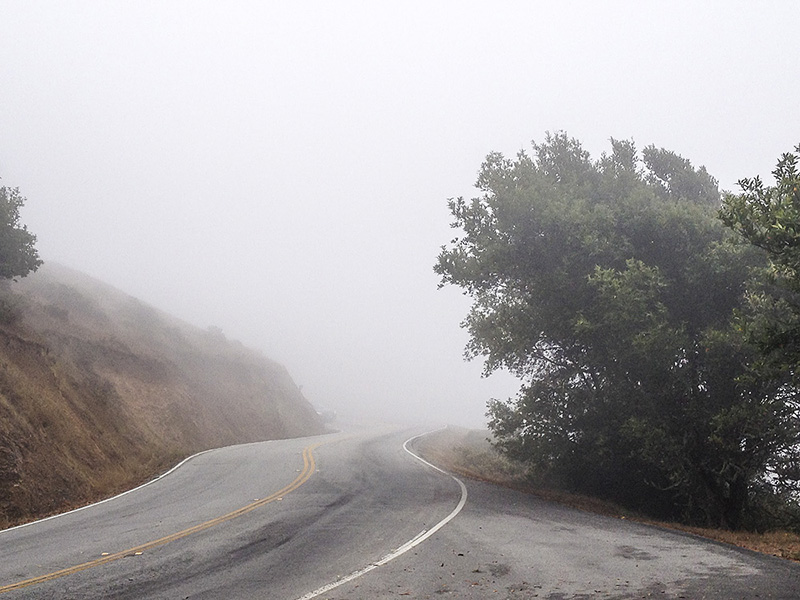 As I wound my way through hairpin turns, the fog increased.  When I reached the Muir Woods Visitors Center, I got out of my car, took one photo, and realized that there was no point in spending time hiking.  The fog was thick and not clearing anytime soon.
Maybe there will be more interesting places ahead where I want to spend more time exploring and enjoying.  I continued on towards the coast to the Muir Beach Lookout.
The gorgeous coastal landscape photos I had planned to take would not be a reality.
More dense fog.

It was still quite a sight, like nothing I've seen before.  Different but satisfying.
I continued on, planning to visit some of the small coastal towns I researched.
Relish in the small discoveries; rejoice when a place is better than you image.
I like weird, quirky places that are not typically frequented by tourists.  Places that have a different vibe.  Places that get me excited to take out my D-SLR.
I knew immediately when I drove into Bolinas I had found a special offbeat place.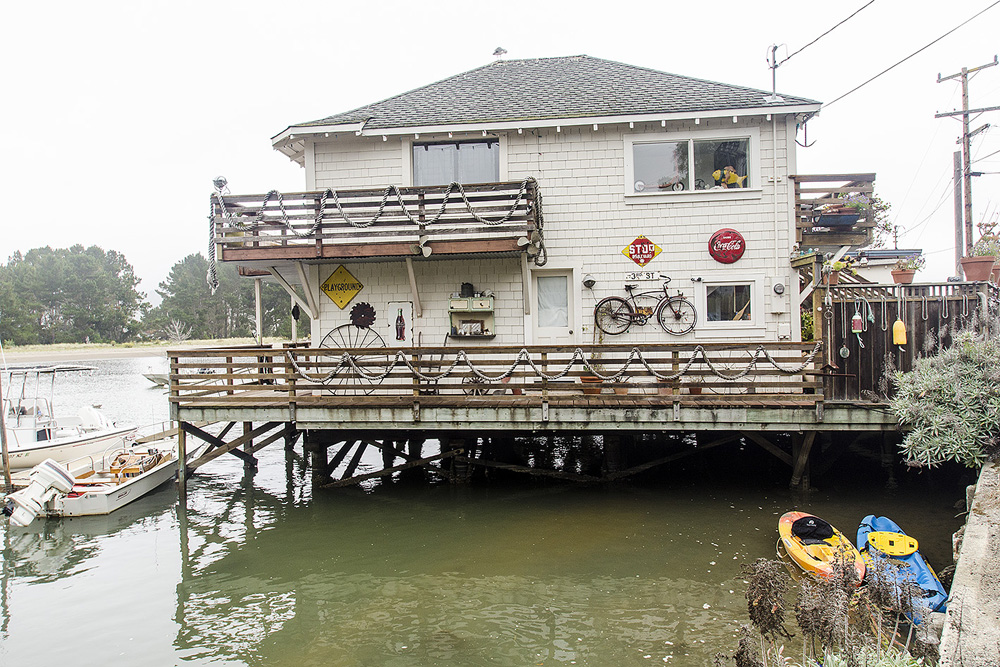 This small coastal surfing town has a reputation for keeping outsiders, well, outside.  And because of that, it has managed to not become over-developed and commercialized like many of the other coastal towns in this area.
Be in awe of the changing landscapes.  Stop, enjoy it.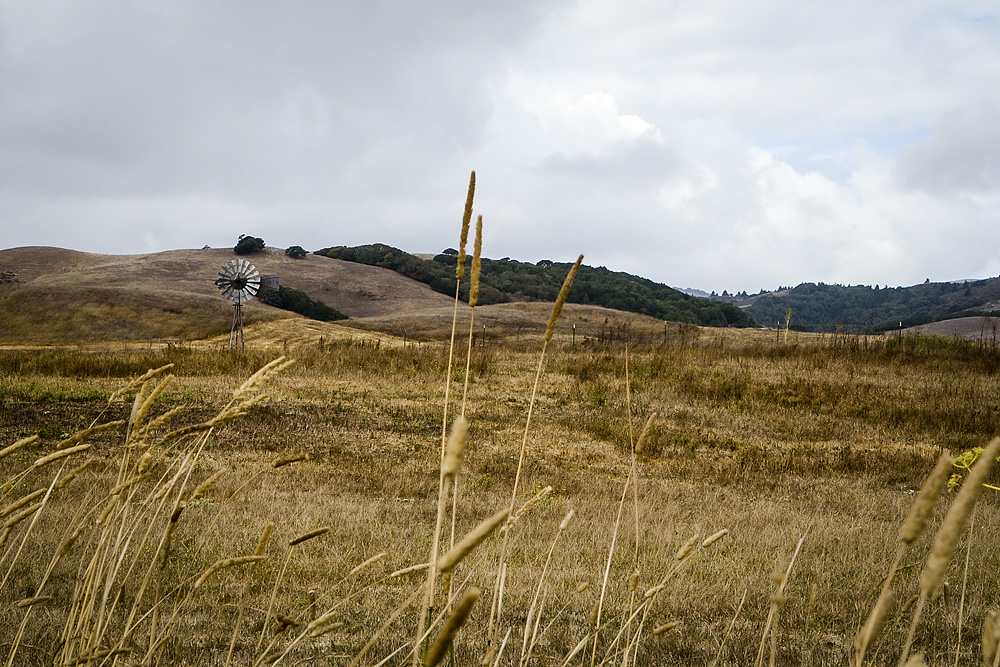 As I drove from the foggy coast towards 
wine country
, I noticed the landscape changing multiple times.  I had not covered much distance, yet the changes were extreme and made the drive go by quickly.
Look for the road less traveled.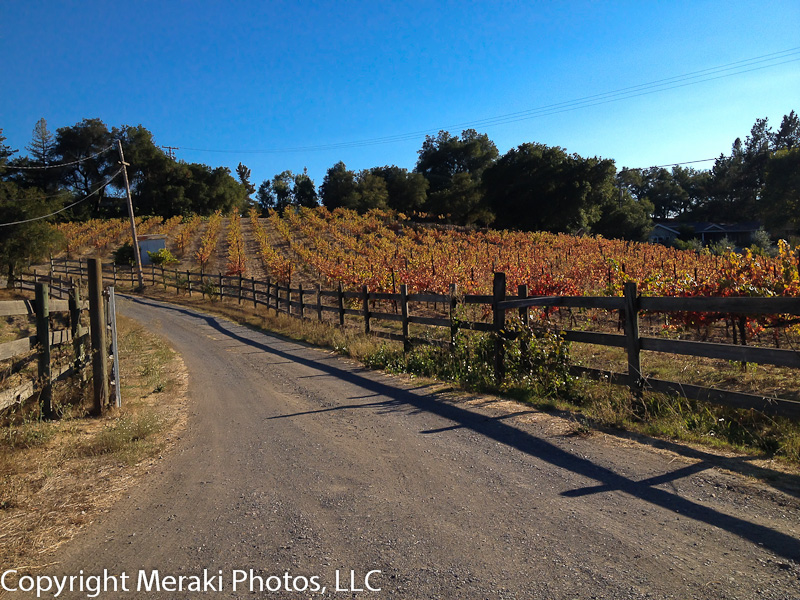 On my last day exploring the vineyards of northern Sonoma, I asked for a recommendation for a more relaxing country drive to get me back to southern Sonoma.  Dave, my tour guide and wine glass filler, pulled out a huge map of the area and gave me a rundown of his recommended routes and favorite stops for a meal, a drink, a coffee.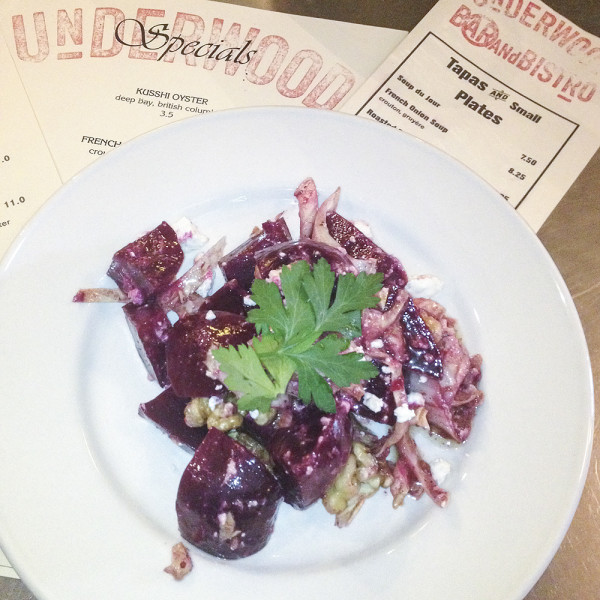 How do you make the best of a road trip?