In a period of three weeks, I traveled to Boston for work, Bend for snowboarding at Mt Bachelor, and Puerto Rico for some sun and relaxation. I was used to being in a new place every week when I took my 20-month travel sabbatical a few years ago. But life isn't quite as simple now with a full-time corporate job and some big career goals I'm working towards.
I am writing this from Puerto Rico where I am catching up on some work (don't worry… it's work I enjoy and just need interrupted time to focus on it) and dog-sitting for a friend. The hectic pace has caught up with me, and I'm happy to have this break where I don't feel a constant need to move and explore all of the sites.
I typically spend my mornings getting in an early run and then relaxing at the beach. My afternoons and evenings focus on work, writing, and editing photos with breaks to play with the adorable (and slightly neurotic) Padfoot. I am also being vigilant about iguanas thanks to Rease's warnings.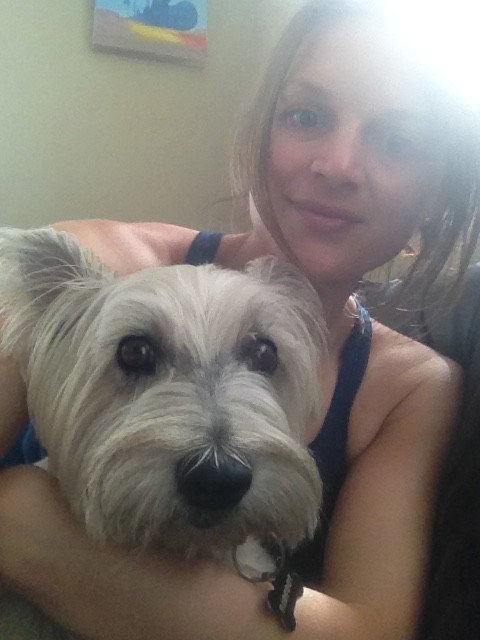 Padfoot and I go way back… all the way to Buenos Aires.
You may recognize Padfoot. He belongs to Rease of Indecisive Traveler. We enjoyed many wine-soaked evenings in Buenos Aires and have continued to stay in touch with and visit each other over the past few years. I'm thrilled she moved from St. Louis to Puerto Rico last year… nothing against St. Louis, but ya know.
You may be wondering how I plan and pack for such different types of trips and climates so close together.
I stick to my rule of packing light.
Carry-on only (except for the snowboarding gear). I have a checklist I always start with that is made for a one-week trip to anywhere, and I eliminate certain items that are destination specific as needed (e.g. bathing suit and Tumi polarized sunglasses were cut from the Bend trip but included for Puerto Rico).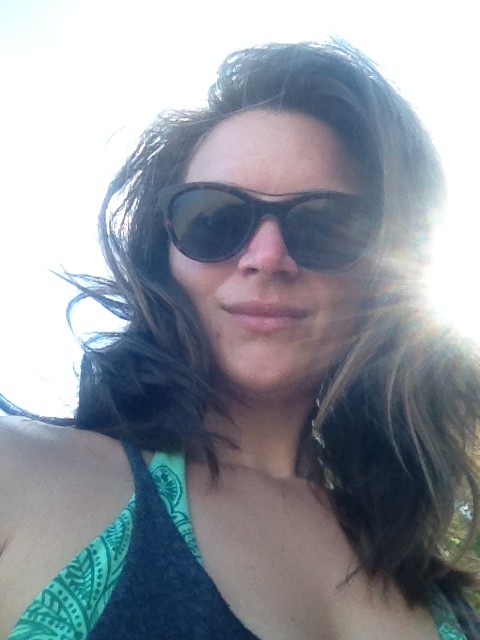 I also stick to the same simple outfits with some slight adjustments for climate differences. My prAna leggings and light-weight hoodie worked great for cool weather, plane travel, and the breezy nights in Puerto Rico. I also just tried out their ultra-small, easy to wash running shorts for my early morning runs, which are definitely included in the master packing list going forward. Figure out your favorite comfy, versatile pieces and take them on every trip to simplify packing.
I usually go through two phases of packing. I lay out everything I want to bring at least two days in advance. The day before I leave, I look at everything and eliminate at least one thing. I always err on the side of bringing fewer clothes because I have learned my tendency is to bring one or two outfits too many, and it's easy to re-wear the types of clothing I bring. Worst case scenario, I can buy anything I forgot or need while I'm there.
This method helps reduce the stress around preparing for a trip. And I feel like I am always prepared to take a last-minute trip or a string of trips back-to-back.
Got any packing tips to share?