I finally did it!  I boarded on a REAL mountain.
You know I travel solo a lot, and I enjoy that freedom.  But there are a few trips I don't want to do alone.  One of those is a snowboarding trip.
Snowboarding is more fun with a friend.  Plus, there is a safety factor.  Most of my snowboarding experience has been on a "hill" about an hour from my home in Columbus, Ohio.  1,460 ft elevation, 300 foot vertical drop, 20 trails (although I'm not sure how they count 20 because it seems more like 6).
A few things came together perfectly, so I booked a Spring snowboarding trip to Mt. Bachelor.  I had heard wonderful things about the small town of Bend from a friend who moved there.  And it was an opportunity to visit my favorite city Portland on the way in and on the way out.
Spring Snowboarding at Mt Bachelor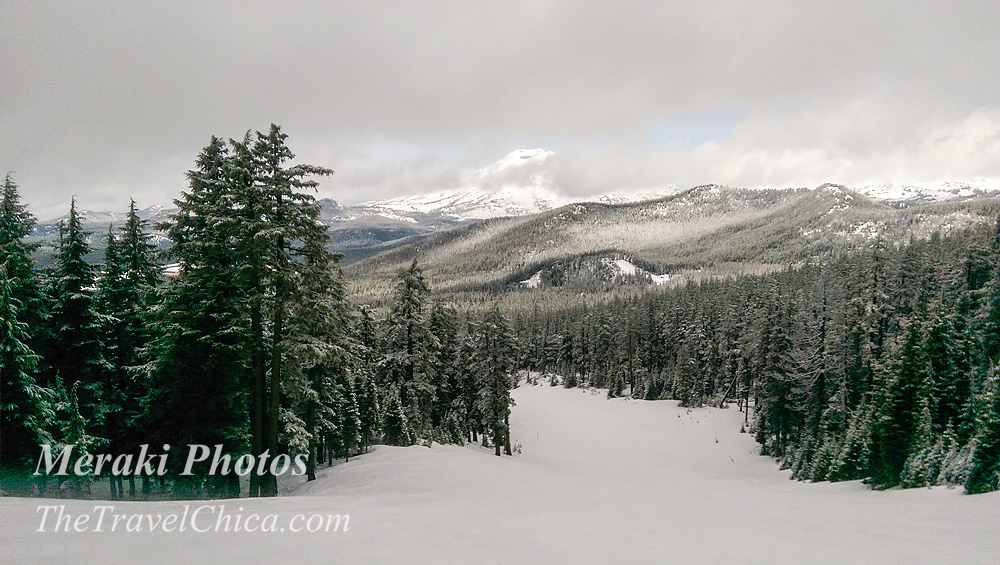 Mt Bachelor has over 3,500 skiable acres with a decent amount of that good for timid snowboarders like me.  The top elevation is 9,065 ft with 3,365 ft vertical drop.
Plenty of mountain for me to exercise my snowboarding skills.  Snow conditions haven't been great this Winter, but Mt. Bachelor is one of the few spots that got enough snow and maintained temperatures for good conditions.
I loved it!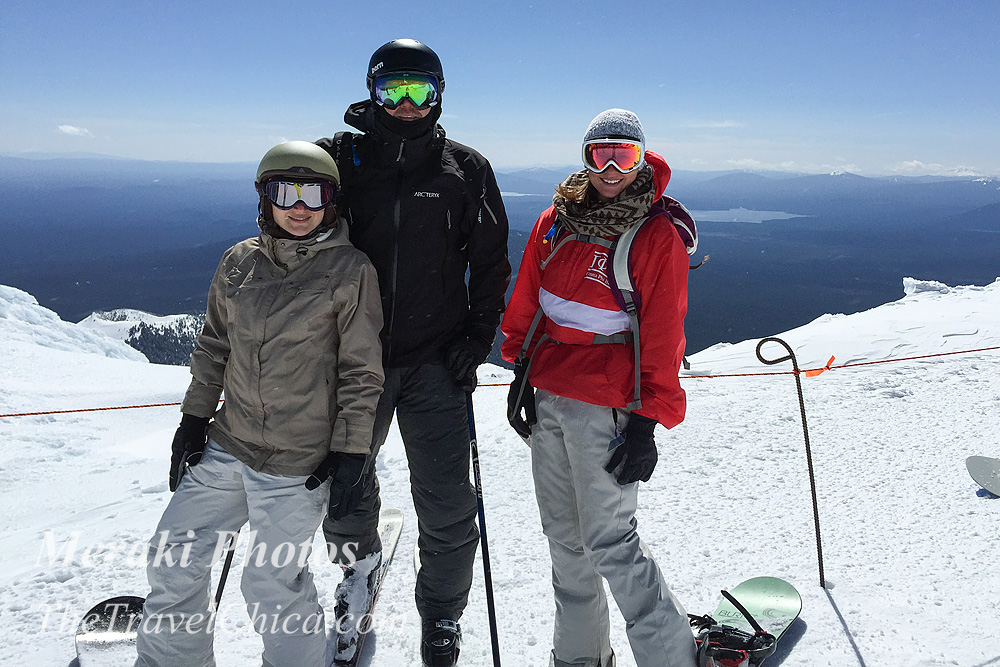 After just a couple of runs, I felt comfortable with the terrain and the snow.  It is amazing how much better snowboarding is when it takes you more than 20 seconds to get to the bottom of the run.  You can really get into a groove.  I progressed a lot within a couple of days at Mt Bachelor.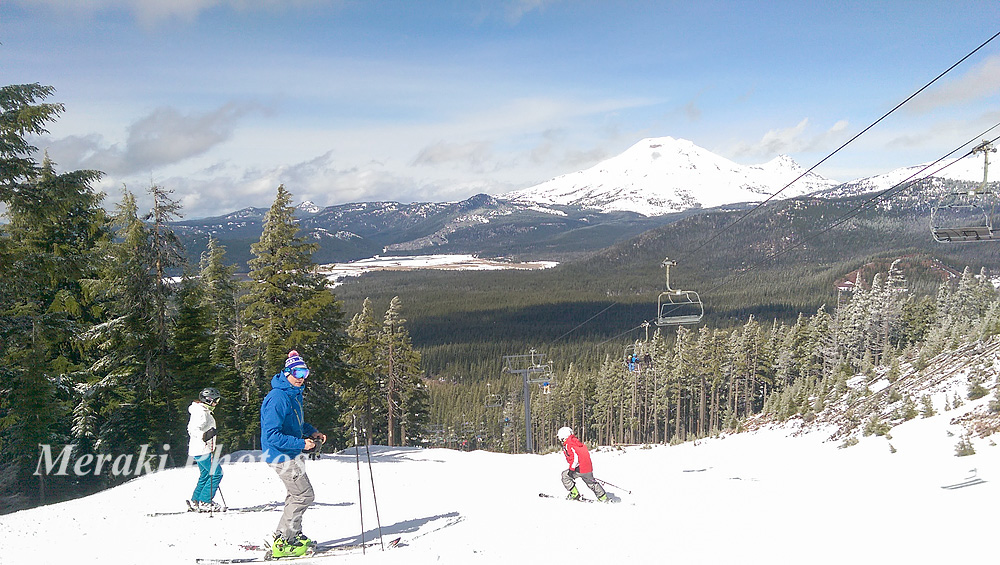 I was exhausted – in a good way! – at the end of each day.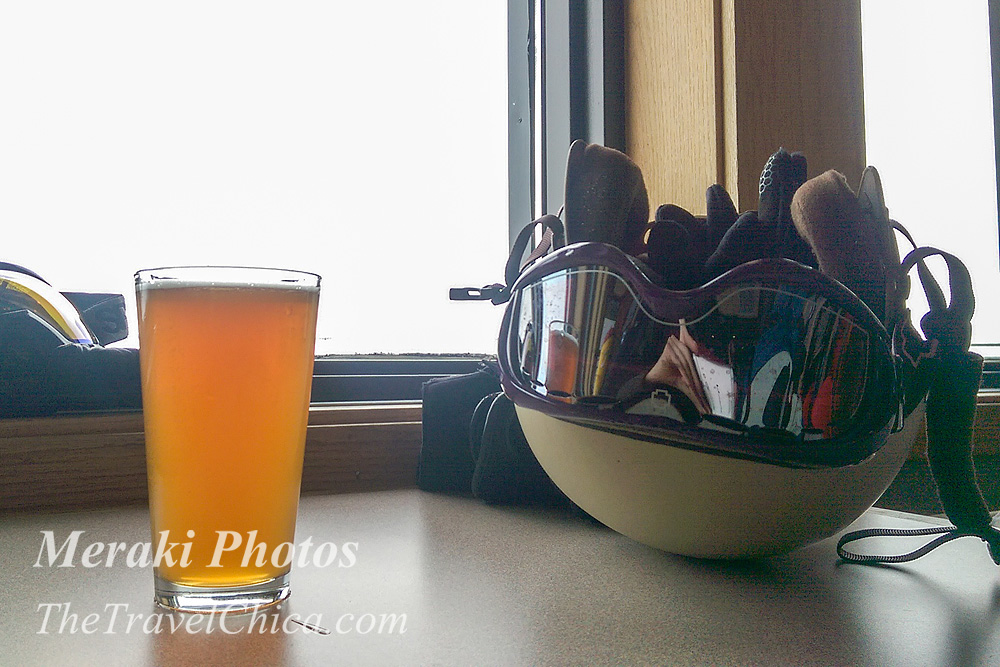 And I definitely earned that beer.
I would love to spend a Winter/ Spring season here improving my snowboarding skills, trying out cross-country skiing, photographing the beautiful views, and enjoying the laidback town of Bend.  At the very least, I want to get out West at least once a year to give my Never Summer some love.
Mt. Bachelor has one of the longest ski seasons in the country, typically lasting well into May.  Discounted spring season pass valid for unlimited skiing and riding from Monday, March 30 through the end of the 2014-2015 season.   
Just one more reason to move to Oregon…
Disclosure:  I was provided a complimentary lift ticket, however, all opinions shared here are my own.