El Yunque National Forest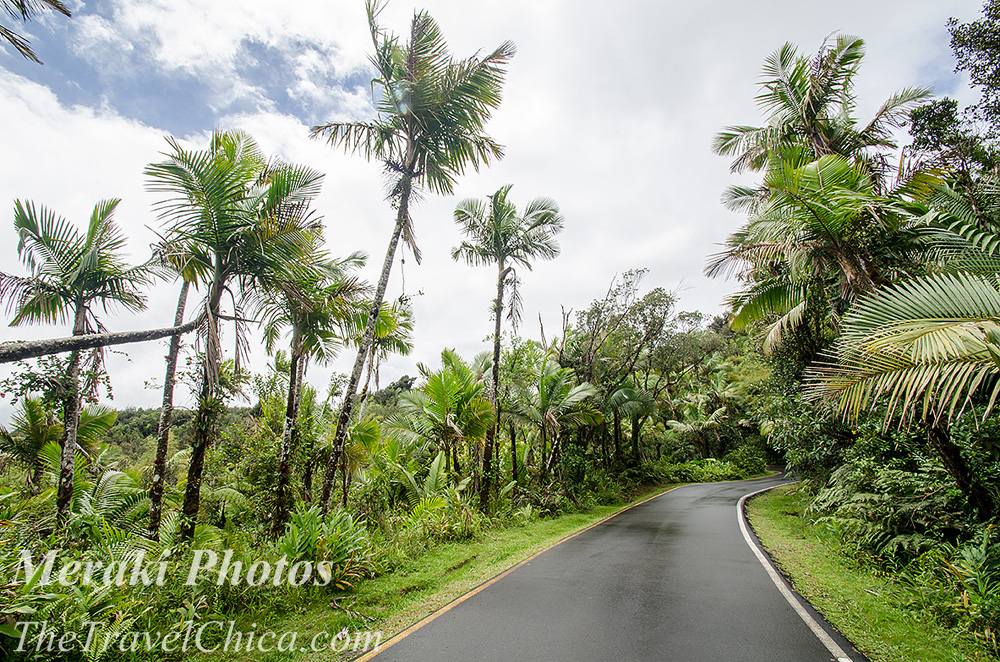 El Yunque is a short drive from where I am staying in Fajardo. I only had a half-day to explore, so I will return during my next trip to Puerto Rico. I went with my local "guide" Robb (aka in-case-of-emergency family member to contact for iguana situations and anything else). As always having someone to share a bit of history and point out all of the surrounding natural elements made my short hike that much more enjoyable.
A bit of history
The island of Puerto Rico was formed by a volcano eruption. Robb pointed out the sand mixed in with the dirt as we hiked up into the forest. The US bought the land in order to use it for testing Agent Orange (gotta love American history), as well as other unpleasantries after that.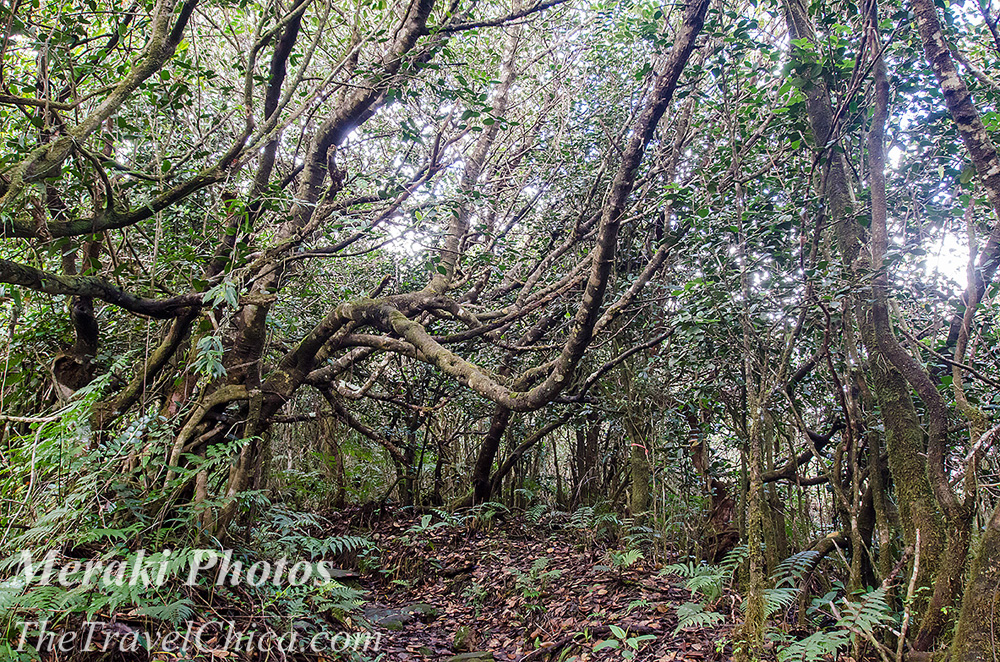 The UFO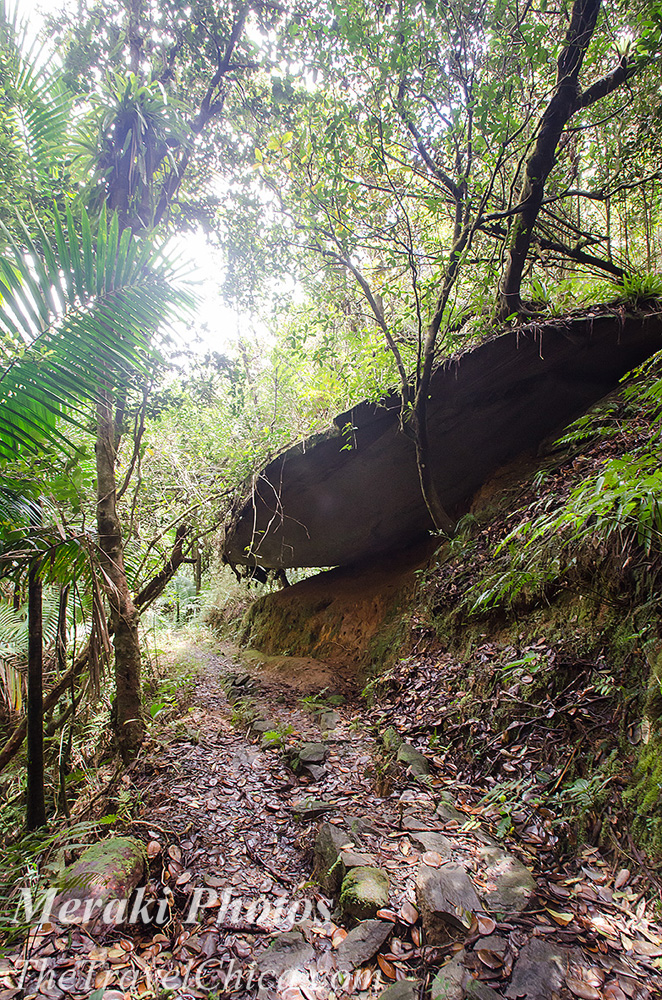 One of the coolest things we came across is referred to as The UFO. I'm guessing you can imagine why. The rain slowly erodes what is left of the base of is huge disk-shaped boulder. It will fall one day. It actually looked like it could have fallen on this day.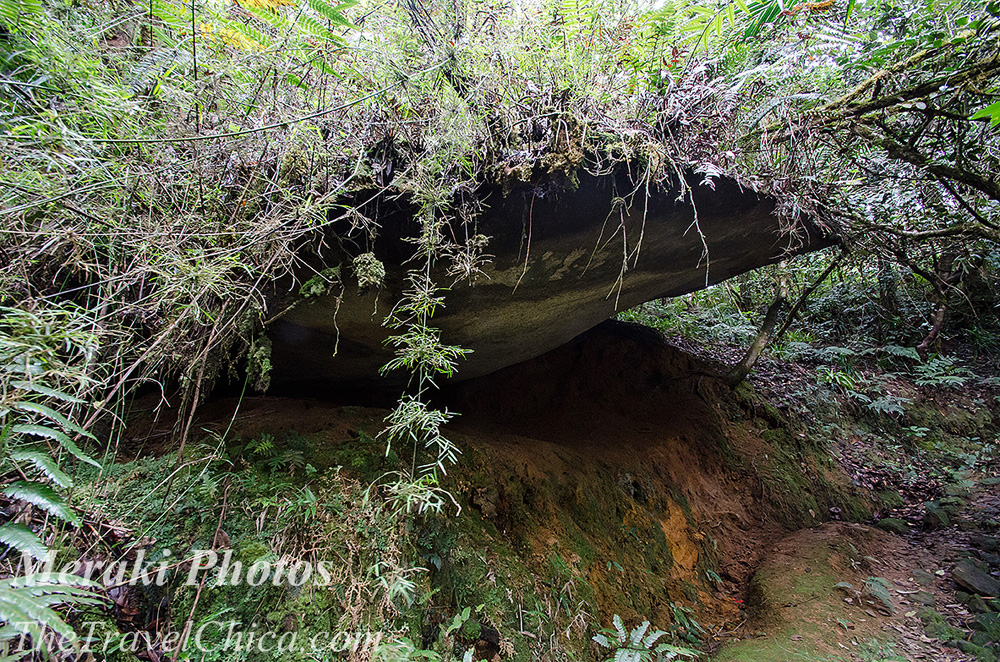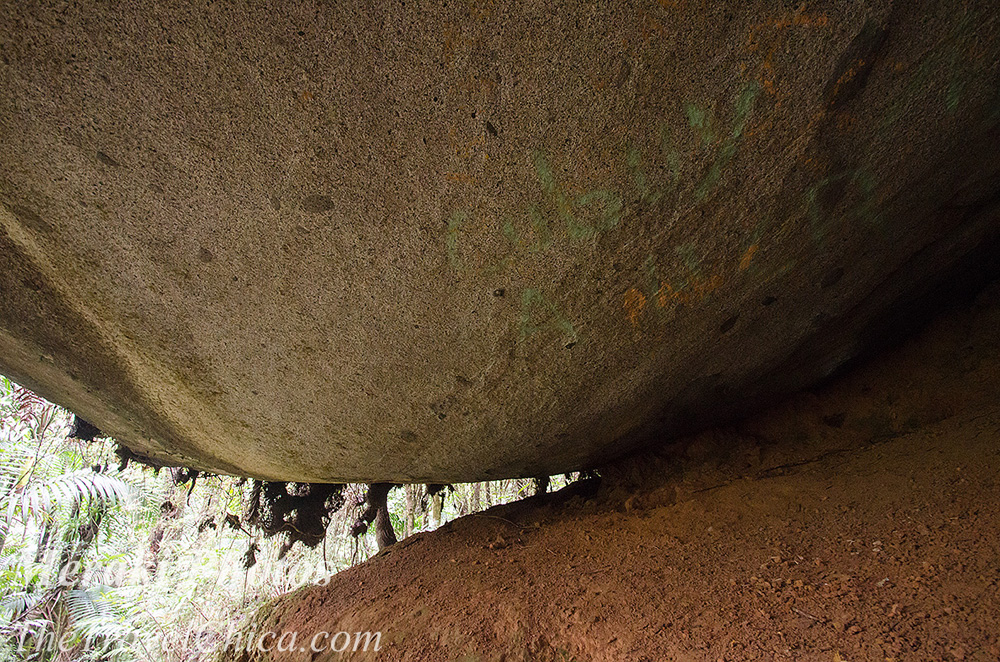 Trees and Plants – the good and the bad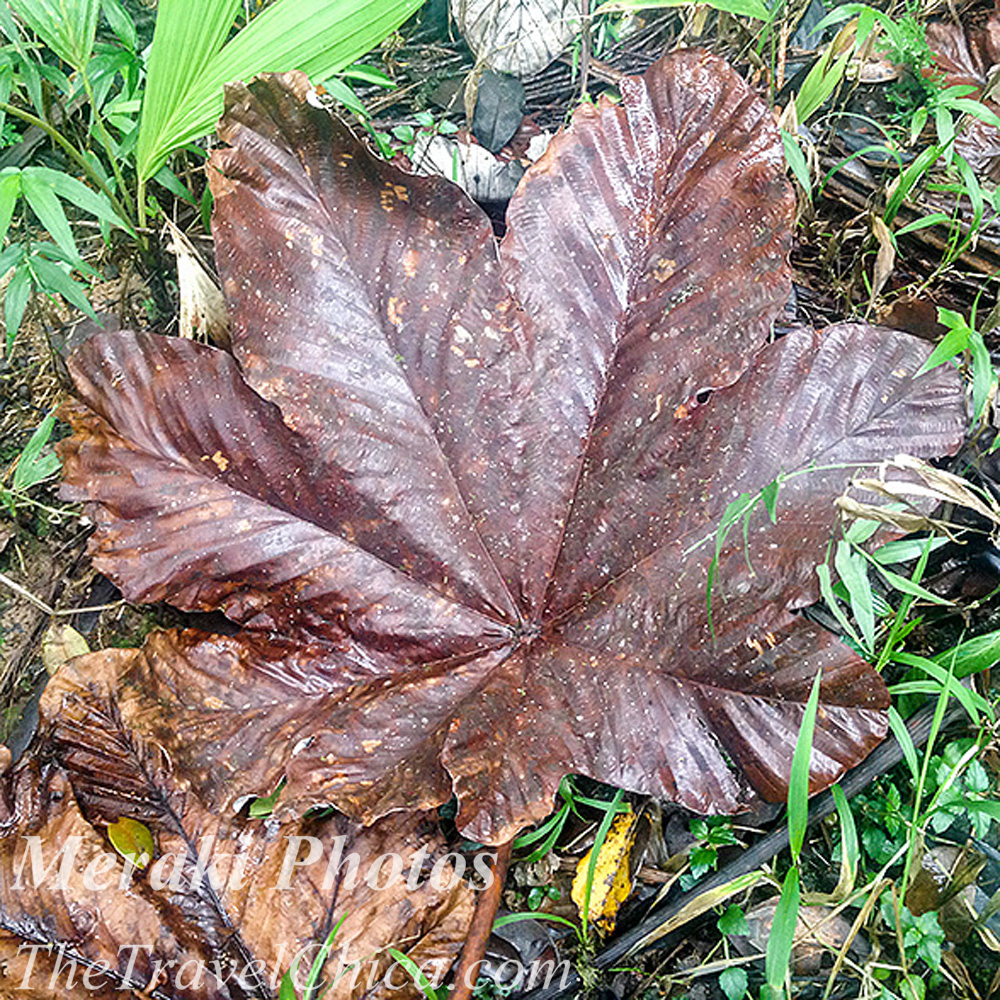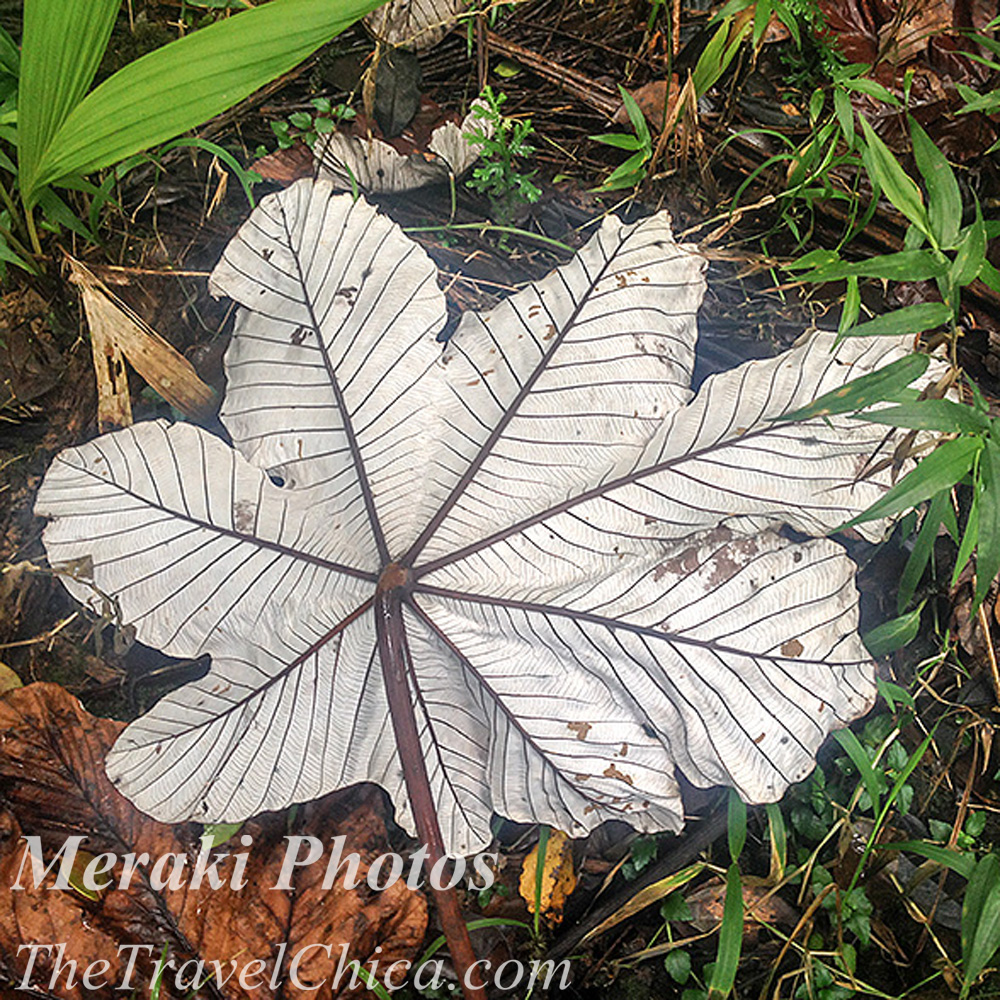 My favorite discovery is the leaves of this tree that Robb called the cupe. Its large, fanciful leaves carpet the floor of the forest. One side is brown, and the other is a bright white, making an ever-changing artful pattern along the trail.  When the leaves are up in the trees and a strong breeze blows through, you see the white side of the leaves.  So many people would take these leaves as souvenirs that it is now illegal because the decomposition is important for the ecosystem.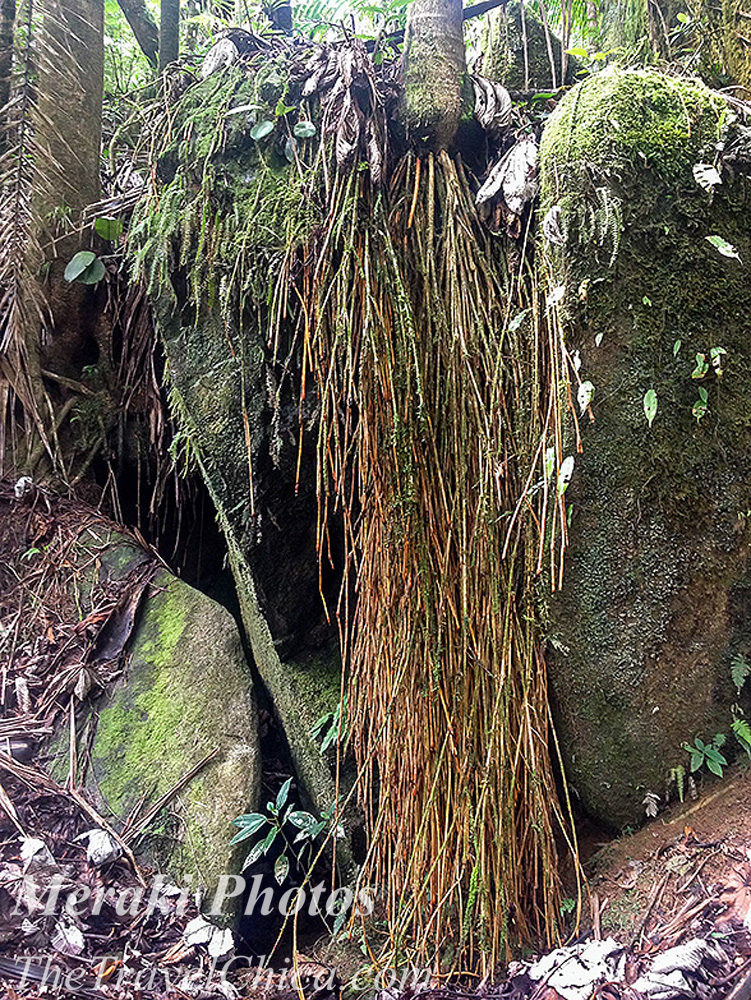 Another interesting discovery is something about a tree I have seen many times in many places.  This is the first time I realized palm trees have incredibly long, reddish-orange roots.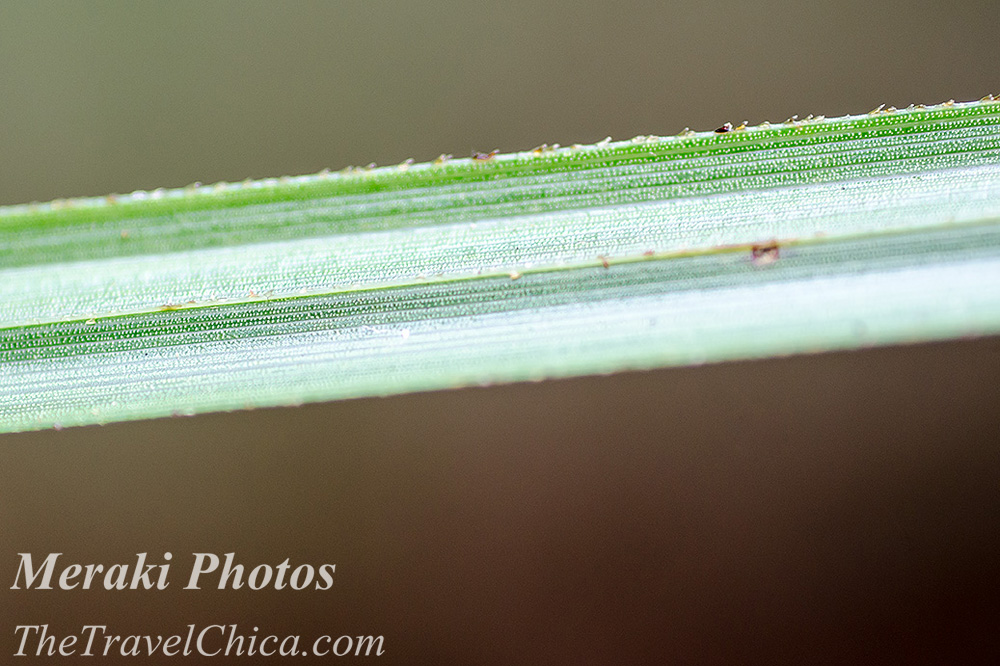 The plant you need to be careful with is the razor grass.  This stuff is EVERYWHERE, and it is incredibly sharp. It can easily draw blood (Robb unfortunately proved this), so it is best to wear long sleeves and pants when hiking in El Yunque.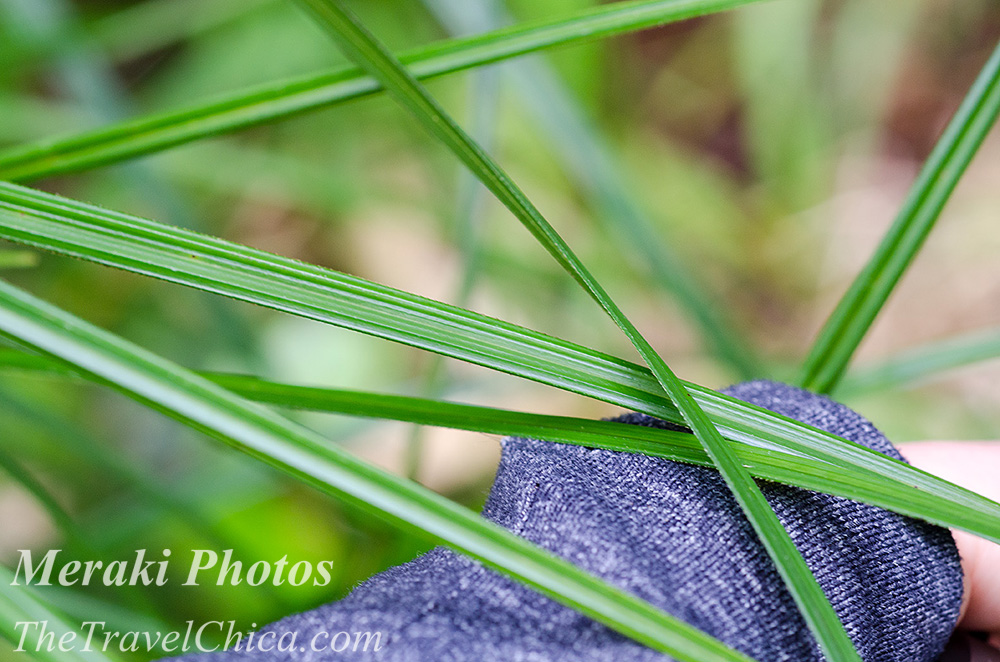 Critters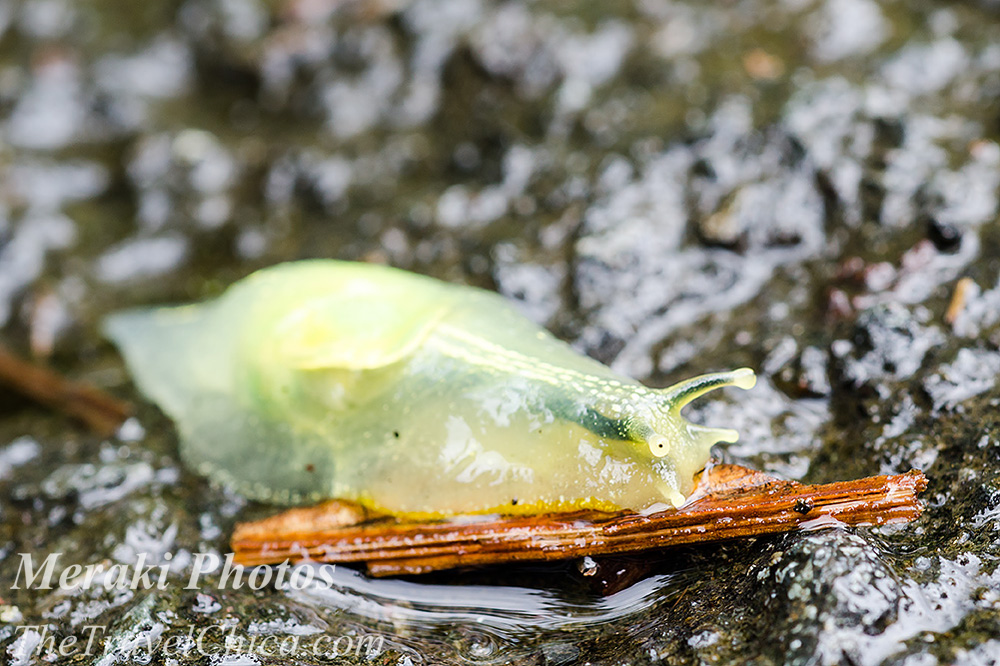 The most famous critter in this rainforest is the coqui, cute little frogs that Puerto Ricans love.  While I did not see one in El Yunque, I certainly heard them.  Robb pointed out the call of the coqui and explained the many different species and how their calls differ.
Views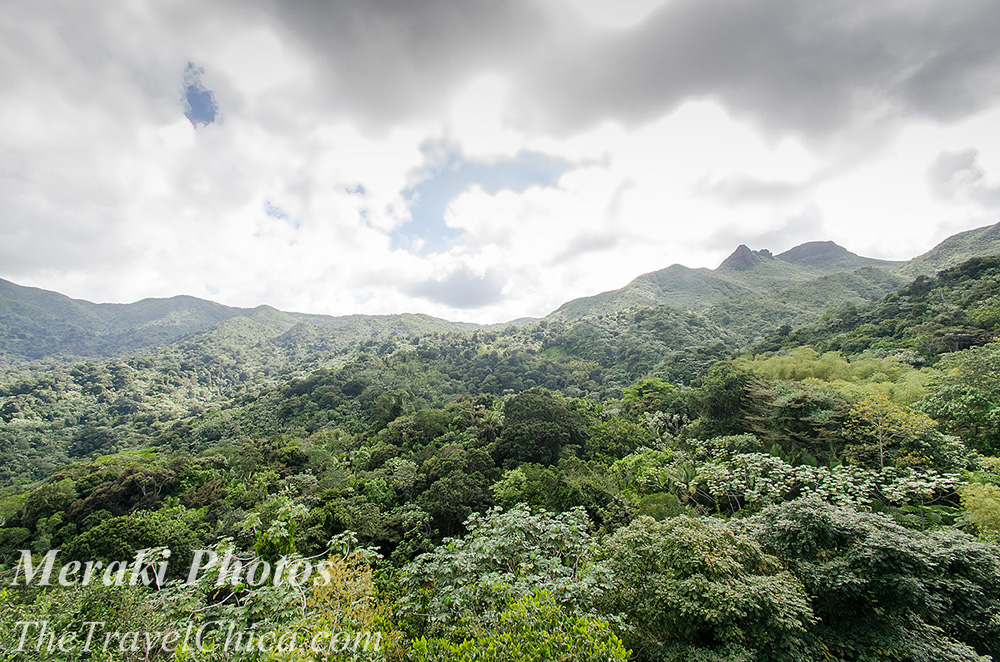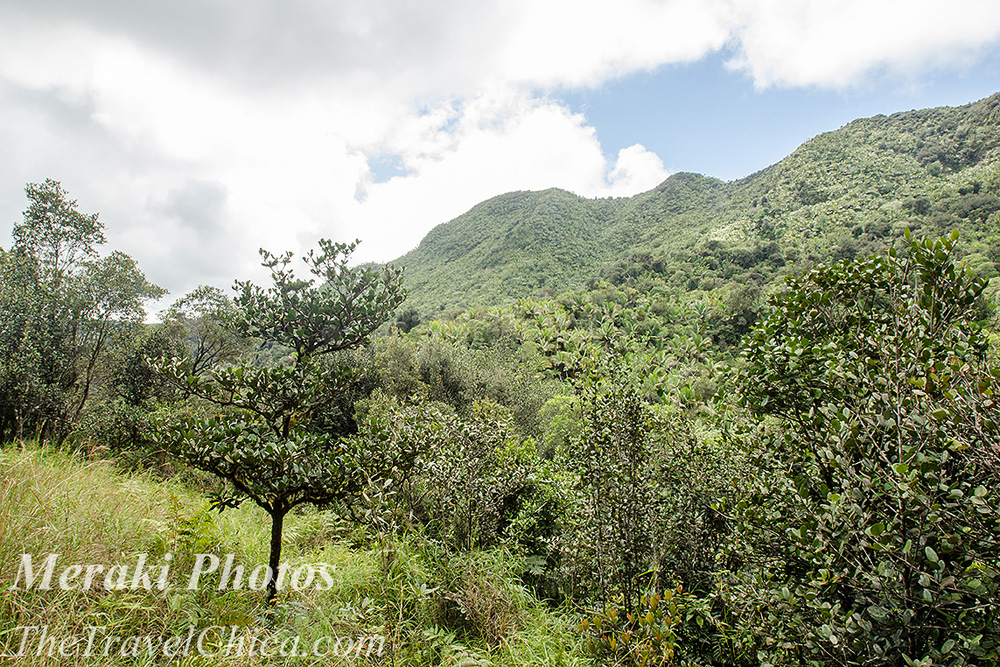 While a lot of the trail is in the depths of the forest (which provides great protection from the sun), there were a few spots where I could see the landscapes and sweeping views of the Caribbean.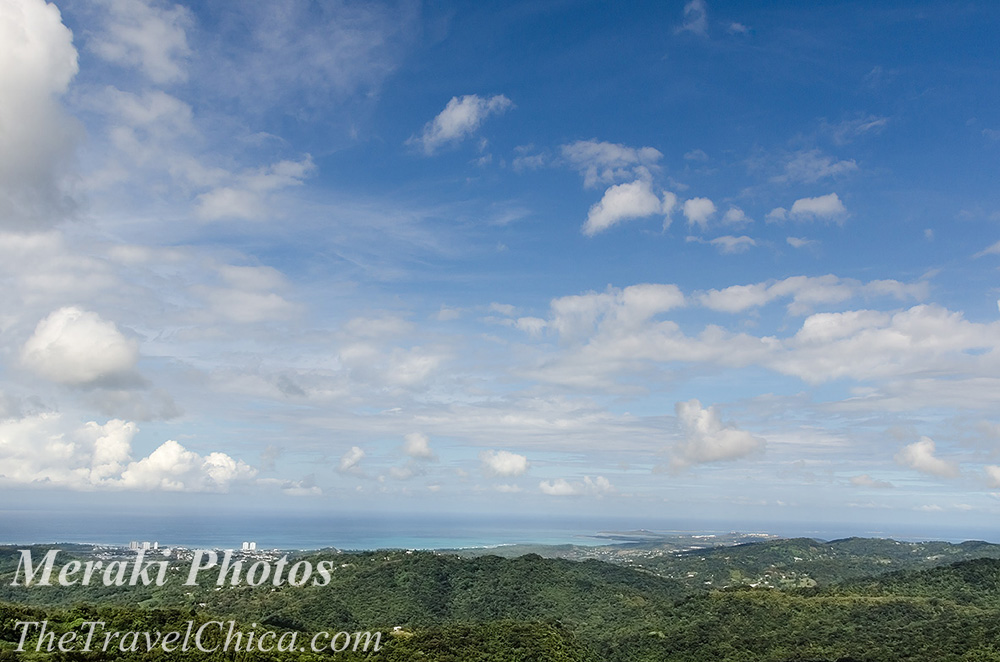 I could make out the beaches of Luquillo to the left and the beaches of Fajardo to the right.