I recently wrote about the importance of disconnecting in order to reconnect with nature, with wonder, with myself.  While it is good to find small ways to do this everyday, it is important for me to incorporate this into my travels and make it a priority for a longer period of time.
So how did I choose a surf and yoga experience?
I tried surfing a few years ago. I tried yoga in college.  But I had limited instruction and limited focus for both.
When I read about Bodhi Surf School, I was intrigued by their combination of surf and yoga for mind-body-nature connection, and I was sold by their focus on small groups, commitment to social responsibility, and community engagement. Oh and their location at Costa Ballena in Costa Rica isn't bad either.
How gorgeous is this "whale tail" beach?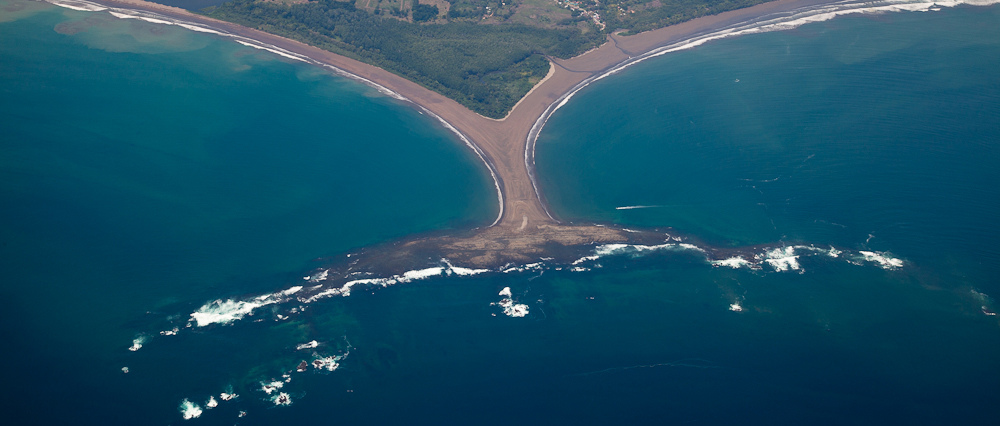 Learning to surf at my pace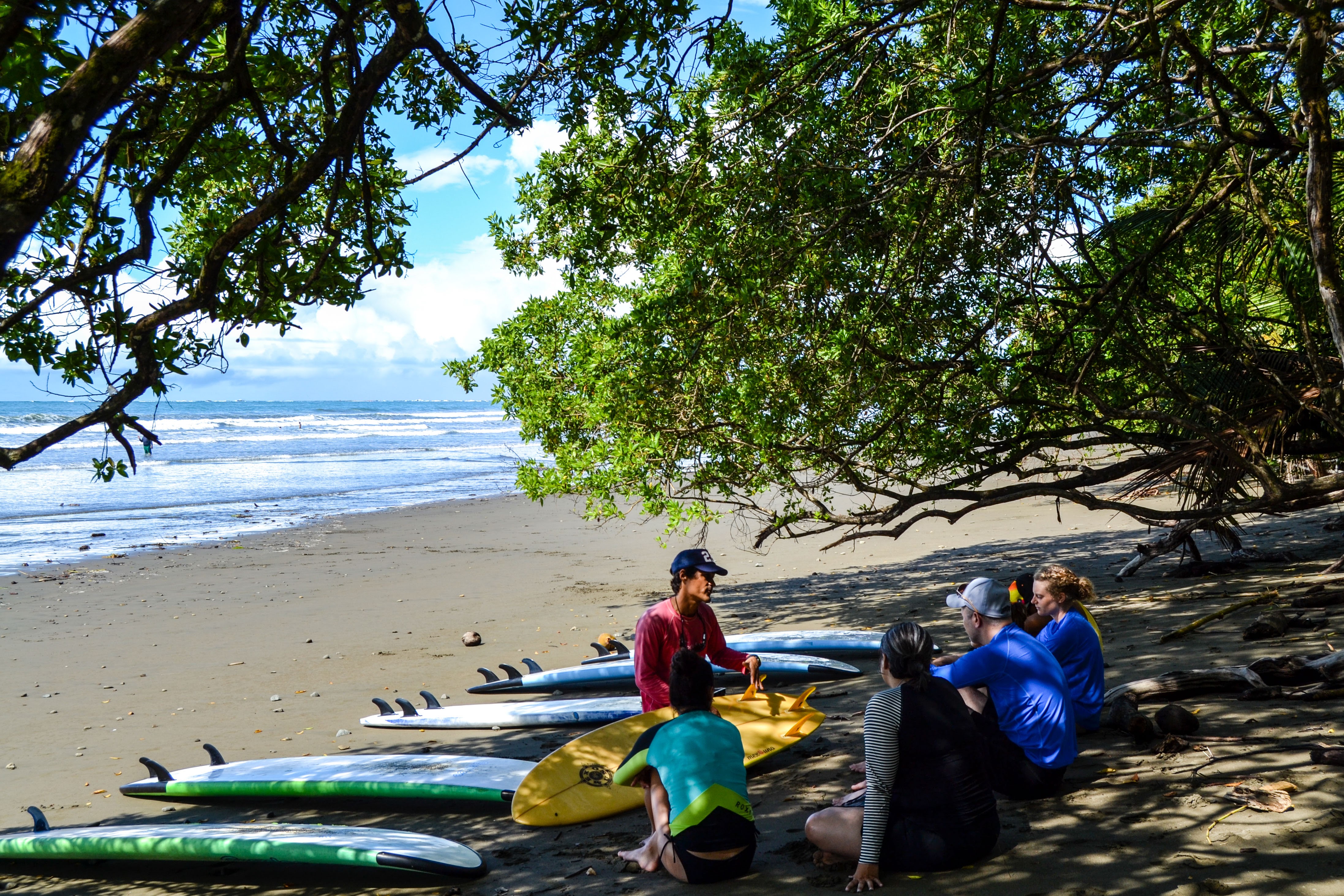 Our group was small. Two friends from Texas, a woman from the UK volunteering with a local organization, and my boyfriend and me. Nobody except me had been on a surfboard before.
The Bodhi Sessions includes five surf lessons, and I was amazed at how much I learned and how much I progressed during the week. In fact, we all progressed. We were all at different levels and all had our own pace. Our instructors Gibran and Henry were encouraging and comforting and instilled the importance of being patient and deliberate with our learning. Bodhi bases their instruction on the Circle of Courage, a teaching model based on the principles of belonging, mastery, independence, and generosity. That resonates with me.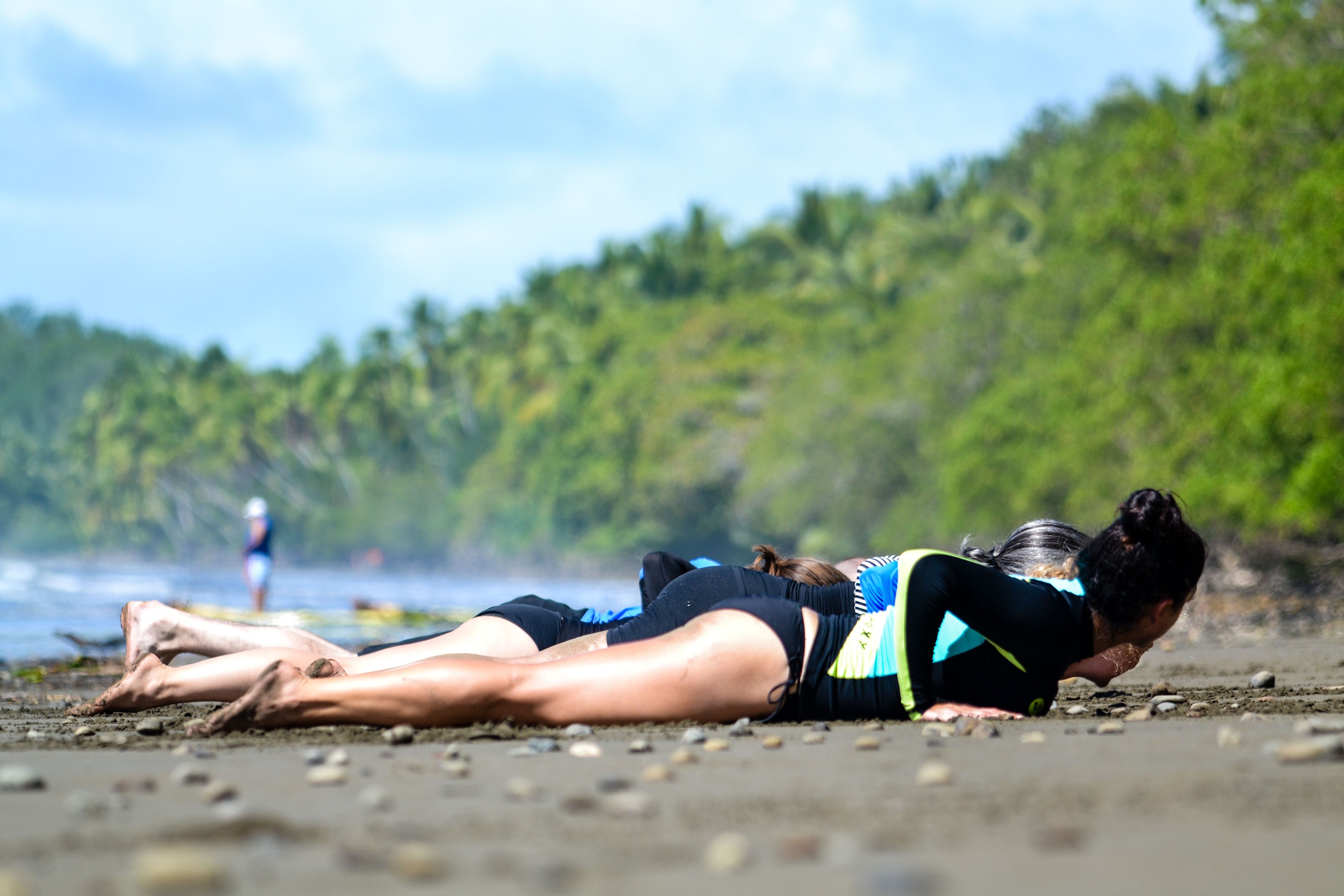 Surfing is a bit scary.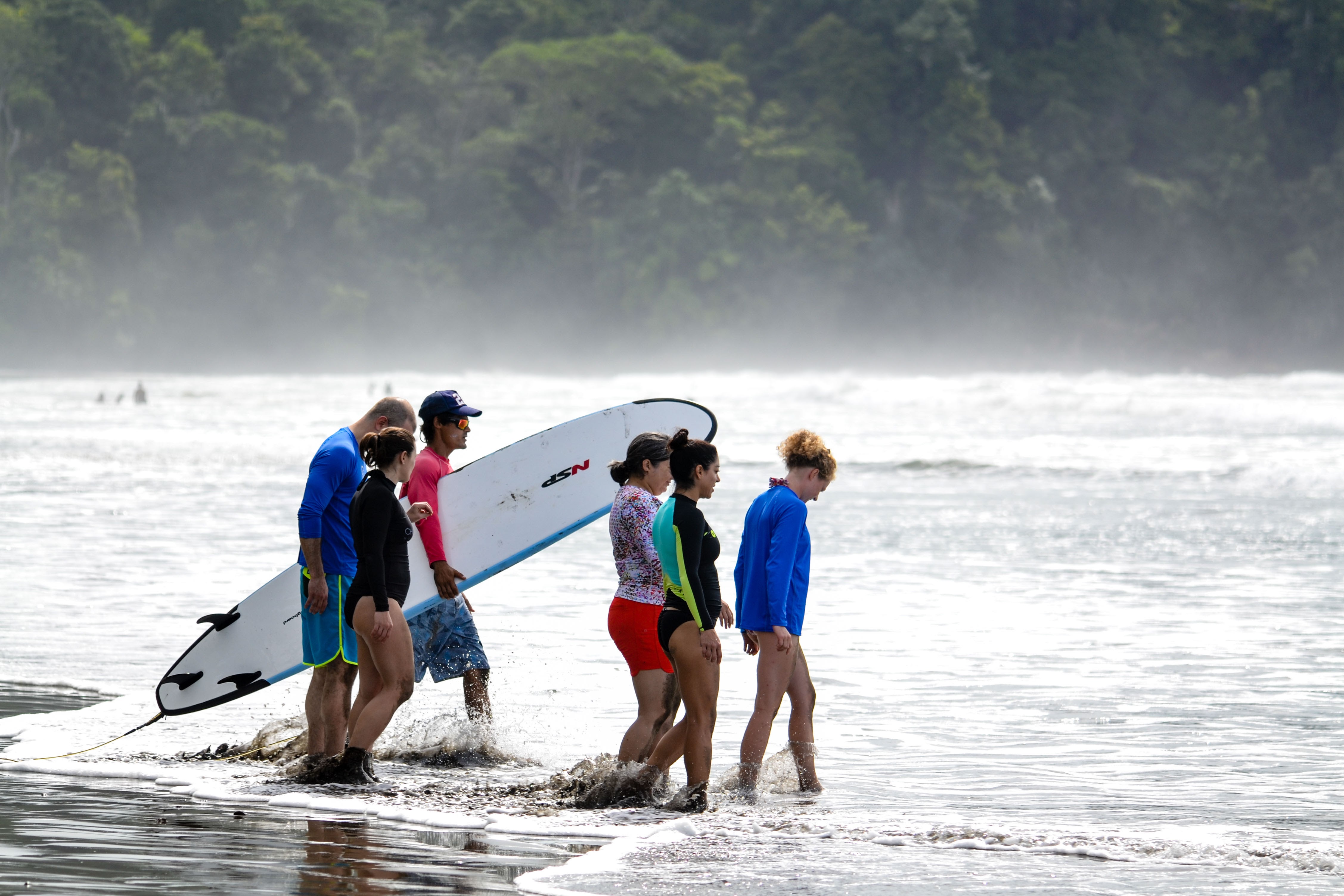 Starting with an understanding of board control and safety helped me feel more comfortable in the ocean with my surfboard.  Learning the basics is important because you don't want to overthink it.  You want to feel it and let your body react.  We progressed to learning about different types of breaks and reading waves.
Surfing is invigorating and exhausting.
The physical challenge of surfing is intense, and I loved it. Gibran explained that there is no way to exercise the muscles you use for surfing except by surfing. Even though it was just one week, I felt myself getting stronger each day as I struggled to get out past the breaking waves, as I pushed myself up on the board, as I used subtle movements to turn the board.
Surfing is an individual sport.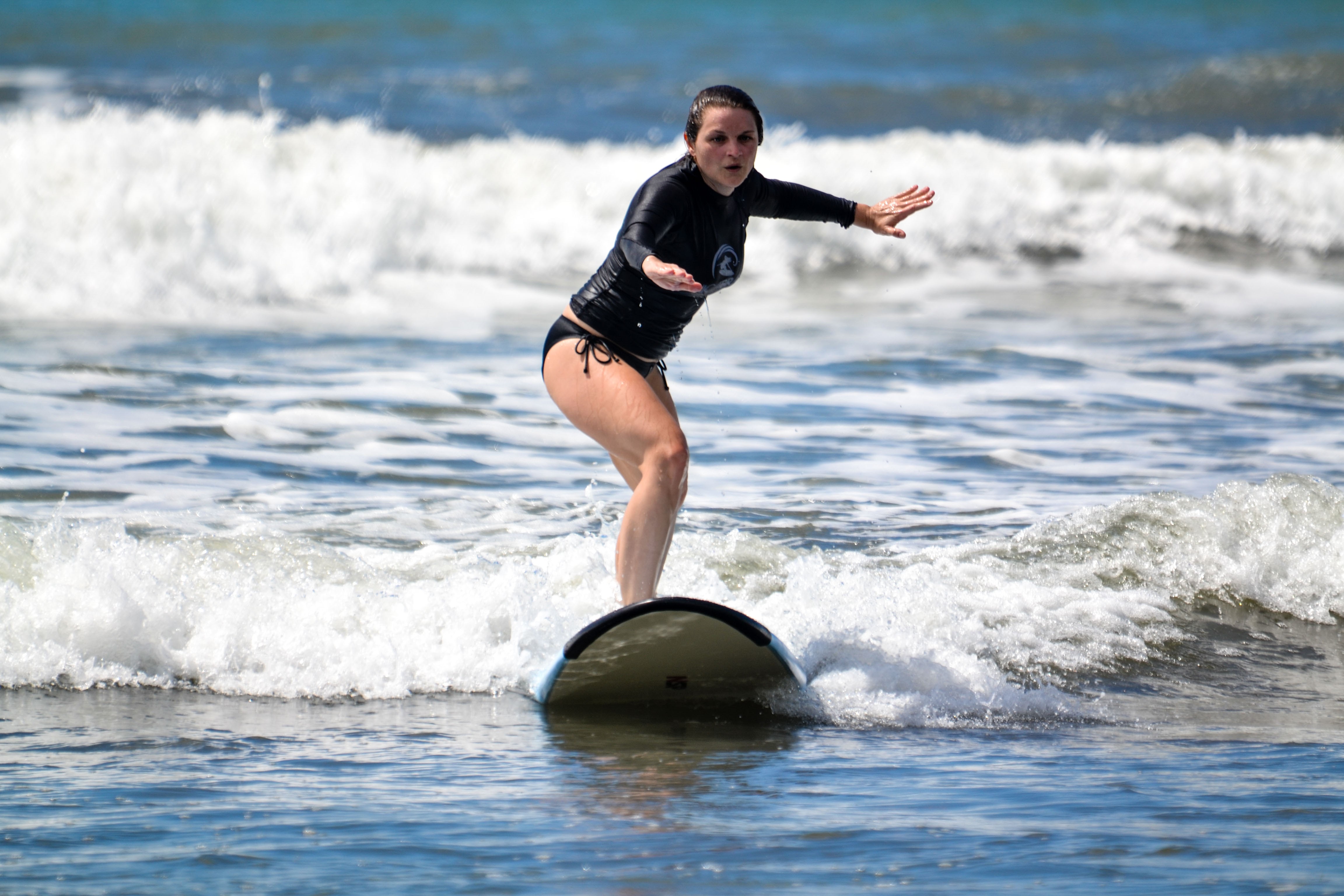 I don't mean that in a sense that you should surf alone. I mean that the challenge is an individual challenge. It is not about competition. It is a very individual experience, and it is about self-improvement. Your pace is the right pace. Your level is the right level. Gibran was great about reminding me of that when I had a moment of frustration.
Surfing is a connection to the ocean, to our planet.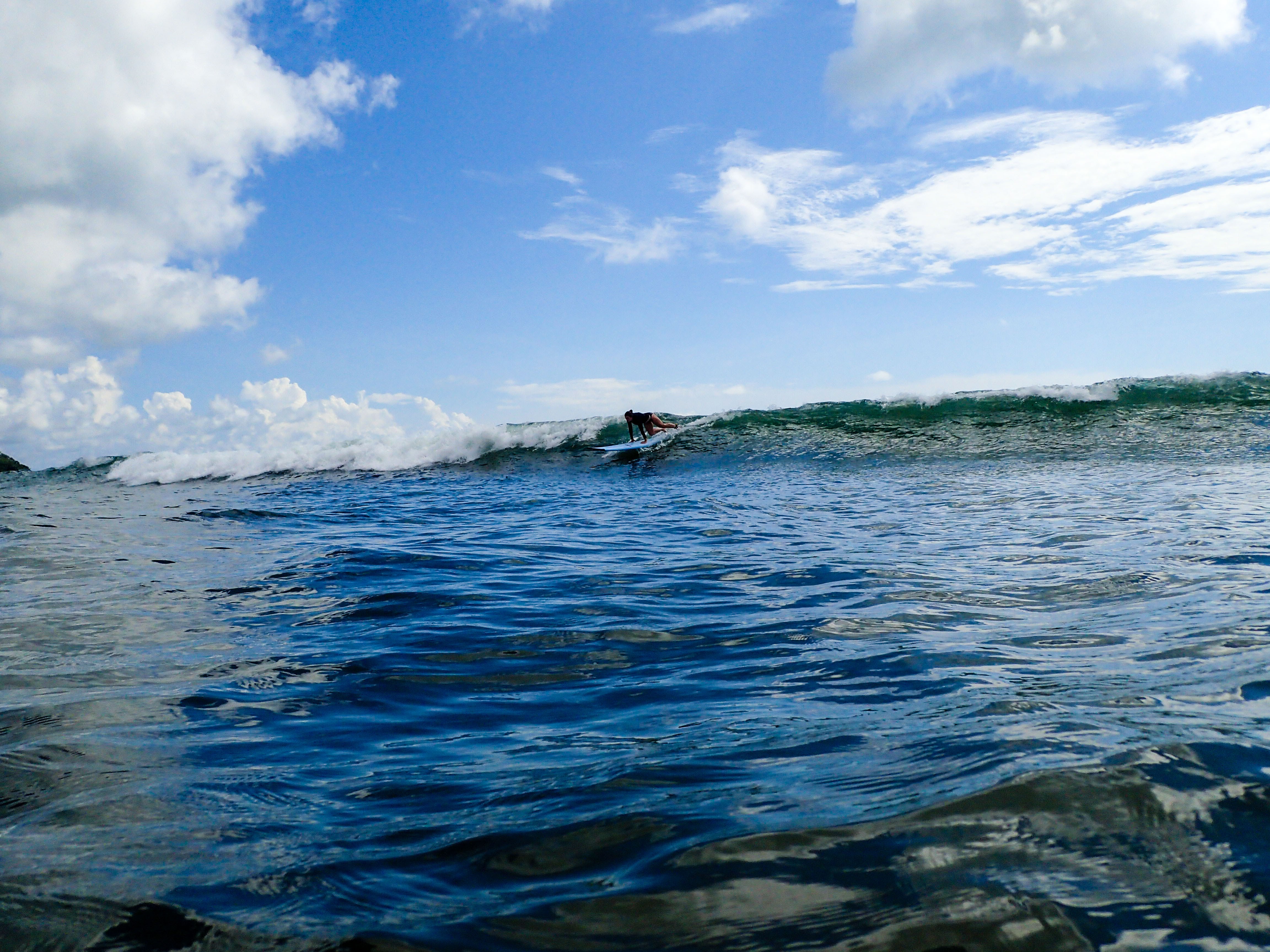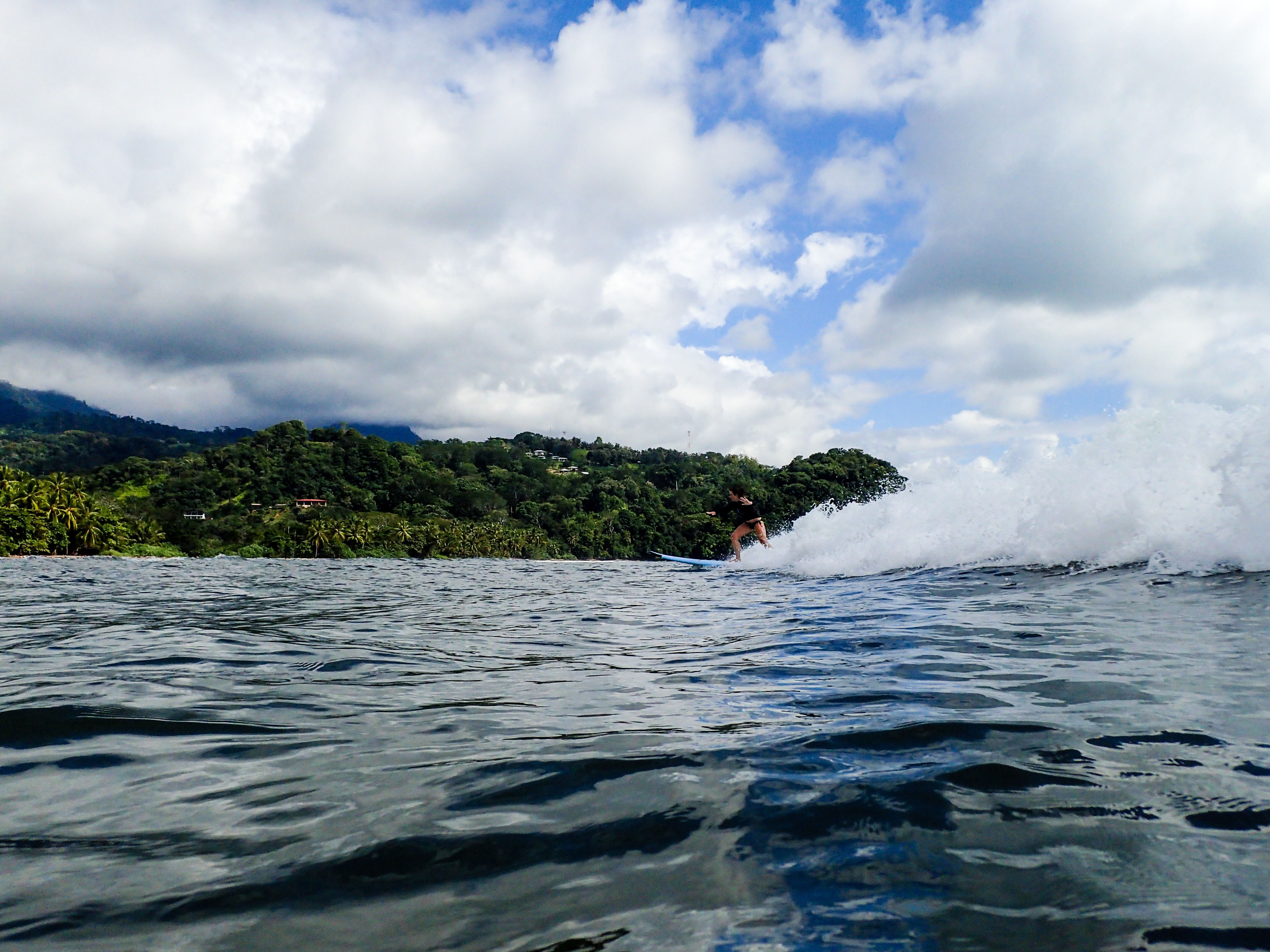 I don't know how best to explain it, but I definitely feel connection to the planet when I'm out in the ocean, specifically in powerful waves.
Bodhi introduced me to a book that is now at the top of my reading list. It is called Blue Mind: The Surprising Science That Shows How Being Near, In, On, or Under Water Can Make You Happier, Healthier, More Connected, and Better at What You Do. (Yes, that is a really long book title.)
Understanding yoga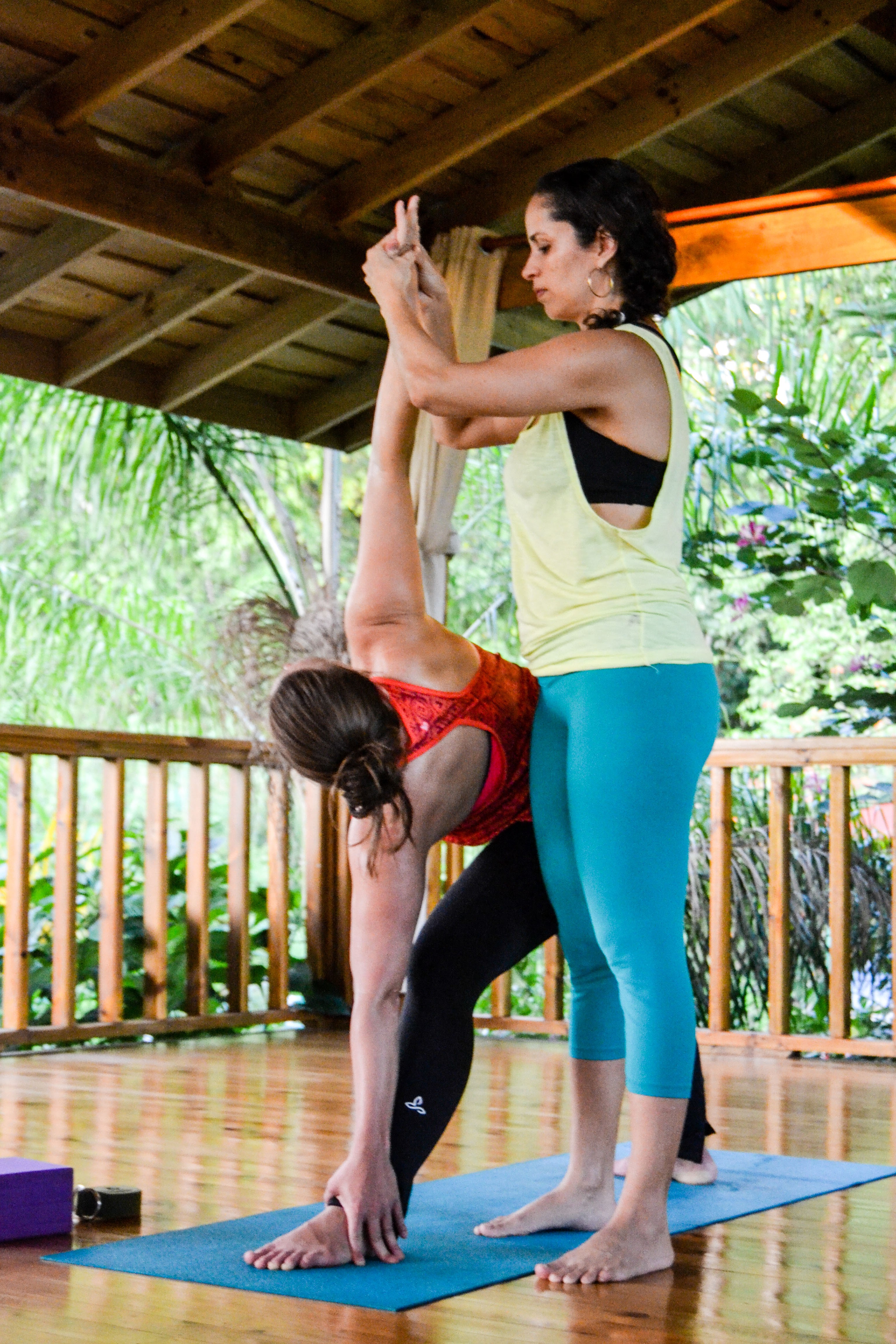 Pilar, aka Tica yoga goddess, may have ruined me for all future yoga classes. Her teaching style mixes the right (for me) amount of yoga philosophy with physical movements and postures.  A recent post on Bodhi's blog does a nice job explaining how wonderful Pilar is.
It was intense.
Our small group joked about how challenging each class was, perhaps more physically challenging than the surfing. But it was never more than any of us could handle. We started slow, and Pilar seemed to read the energy of the room, what our bodies needed for recovery, and how much we could challenge ourselves. Similar to surfing, this was an individual activity not a competition.
In my past yoga experience, I never quite knew how to tell if my body was positioned correctly or why it should be positioned a certain way. Pilar gave easy to understand instruction on alignment and encouraged us to start slow and always find comfort in each posture.
We were a sweaty mess by the end, but it felt amazing. Lengthening, stretching, opening, strengthening. Being present and experiencing each moment. Yoga is the perfect complement to surfing for both body and mind.
Yoga is something I can take home from Bodhi.
Finding an instructor I connect with like Pilar may be a challenge, but I am committed to trying.
Connecting with awesome people
I felt like I was part of a family at Bodhi. I enjoyed all of the activities, but what made this trip one of my best travel experiences ever was the time spent with Adrianne, Gibran, Pilar, Travis, and Melissa. They each contribute their skills and their passions to create an experience that fulfills a greater purpose.
Adrianne
Adrianne kept us fueled with delicious, healthy homemade meals and ensured we had good tunes in the background.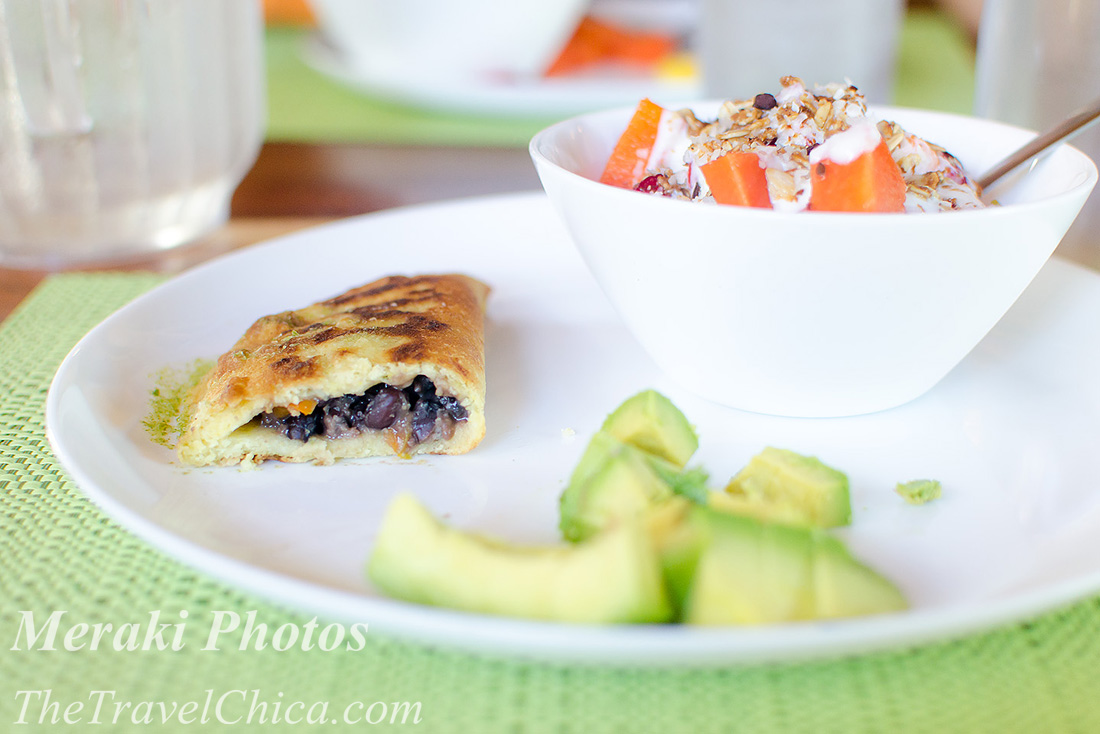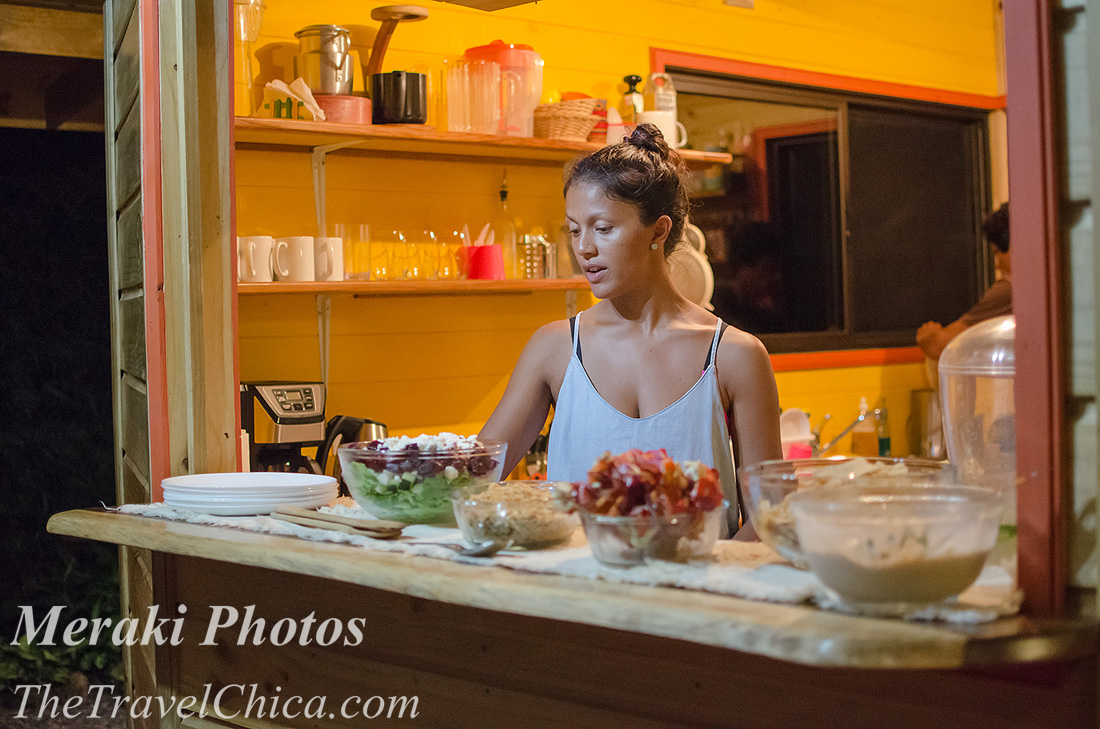 Gibran
Gibran kept me motivated in the water and made me feel proud of my accomplishments.  He also made me think about how to improve my own teaching and coaching style.  One day I hope to be as skilled at opening coconuts.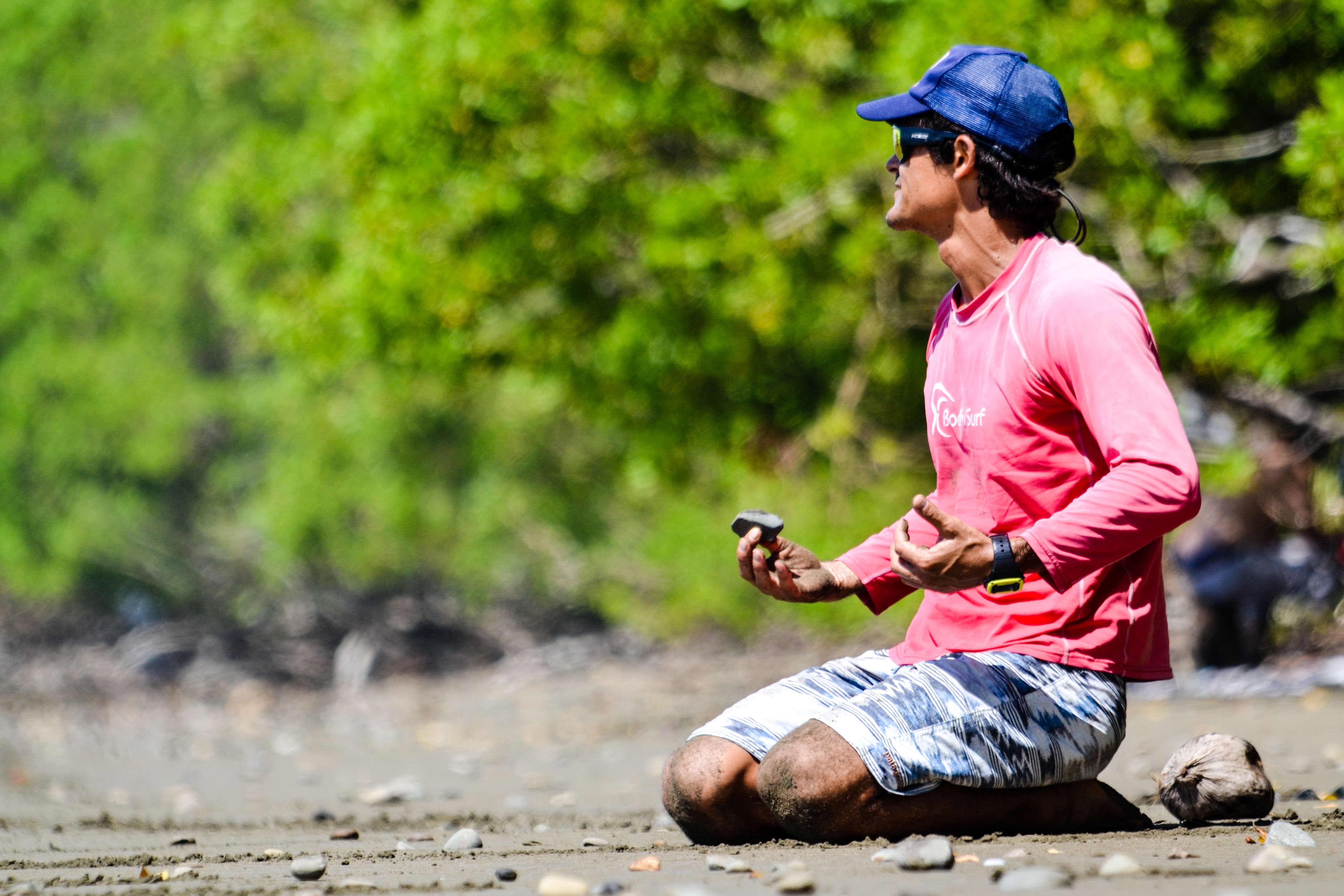 Pilar
Pilar reminded me that every second is a chance to live deeper.  It is our choice, and it is our responsibility.
"We are energy and vibration, and it is what connects us to all living things."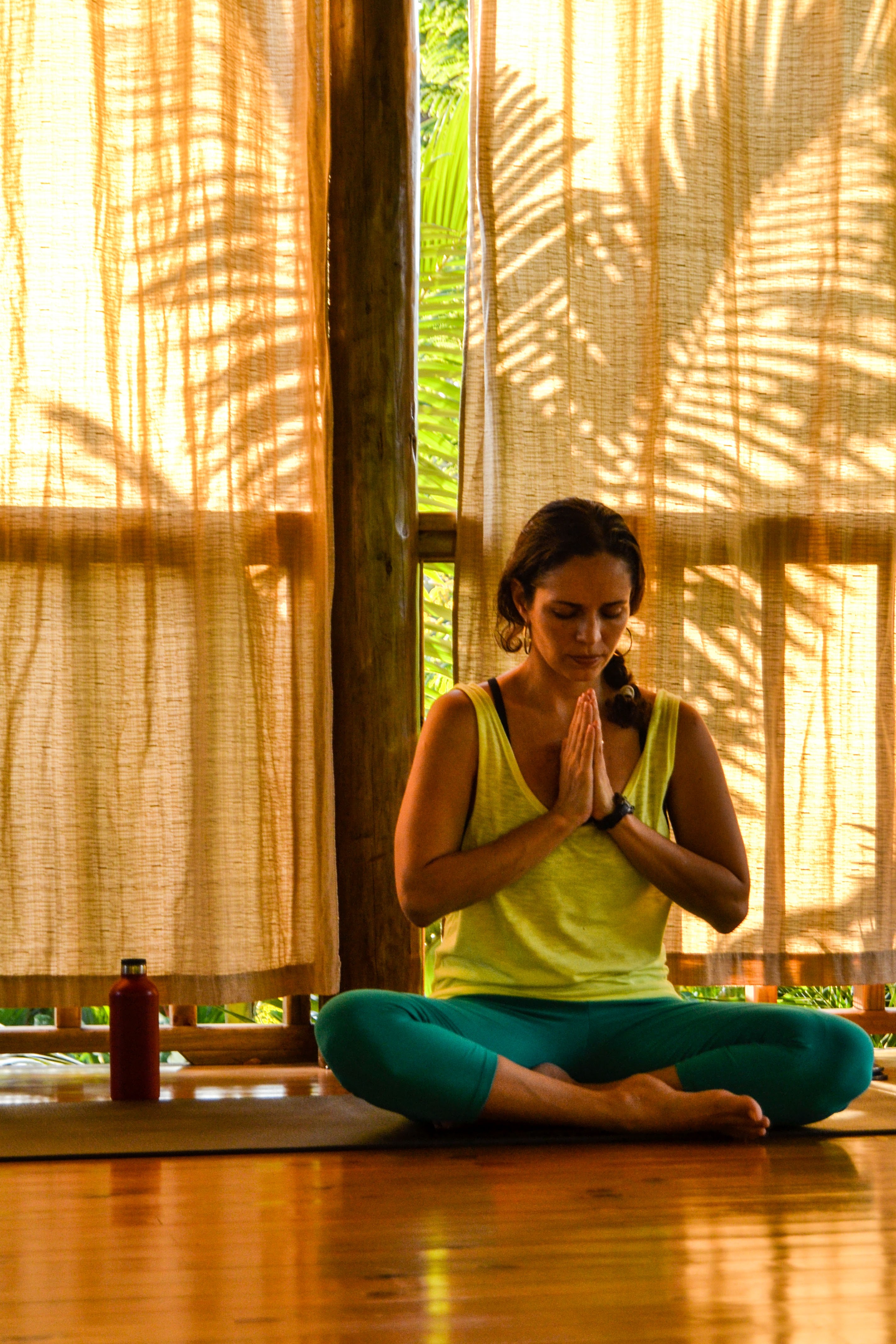 Travis
Travis opened my eyes to the effects of tourism in Costa Rica and talked me into driving to the Osa Peninsula for yet another cool travel experience. He also calls his little girl "dude" and is teaching her to surf.  So he might also be the coolest dad ever.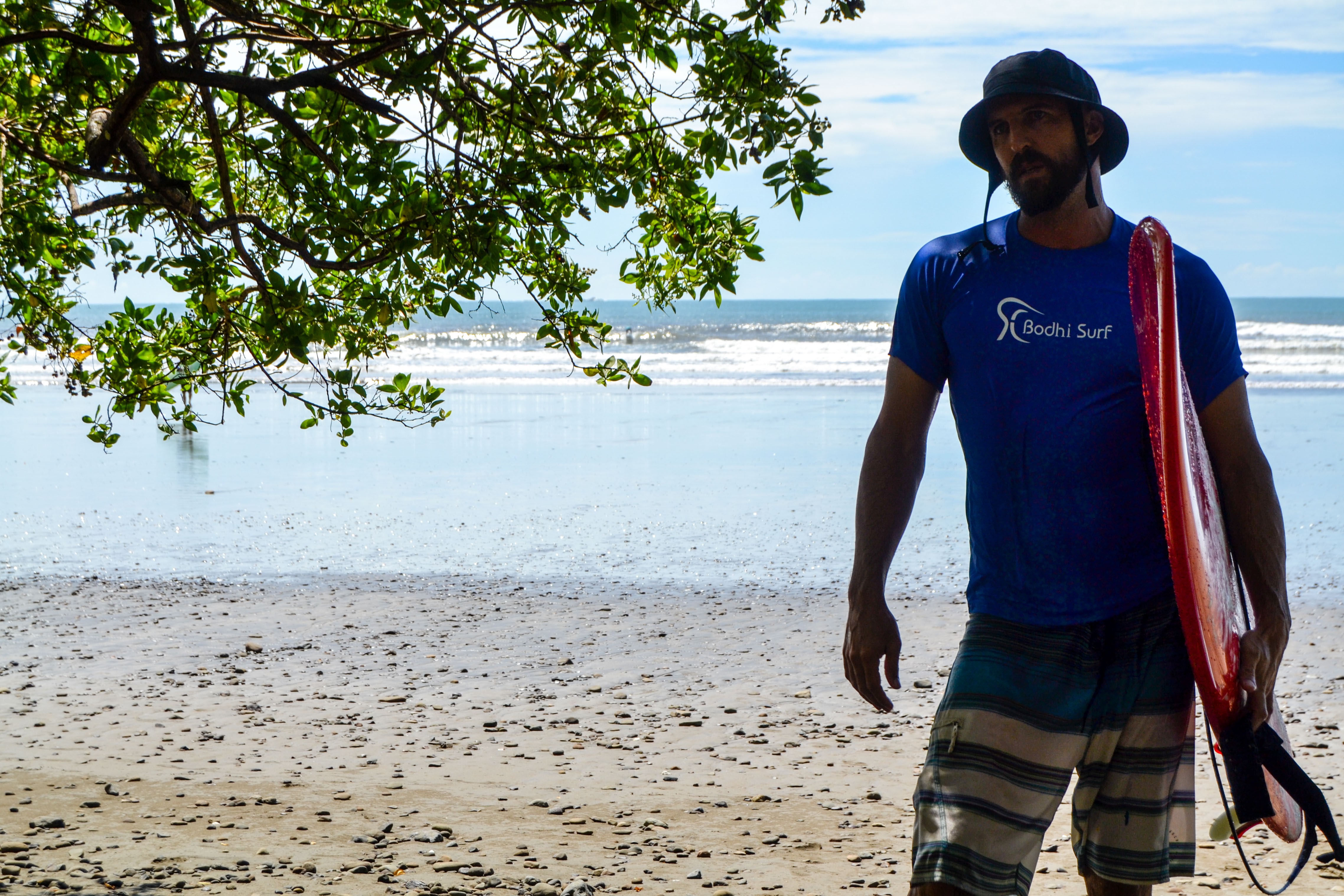 Melissa
Melissa creates beautiful art work and captures amazing photos for people to take with them as memories of their experience at Bodhi.  She is also one of the sweetest, happiest, and most adorable people.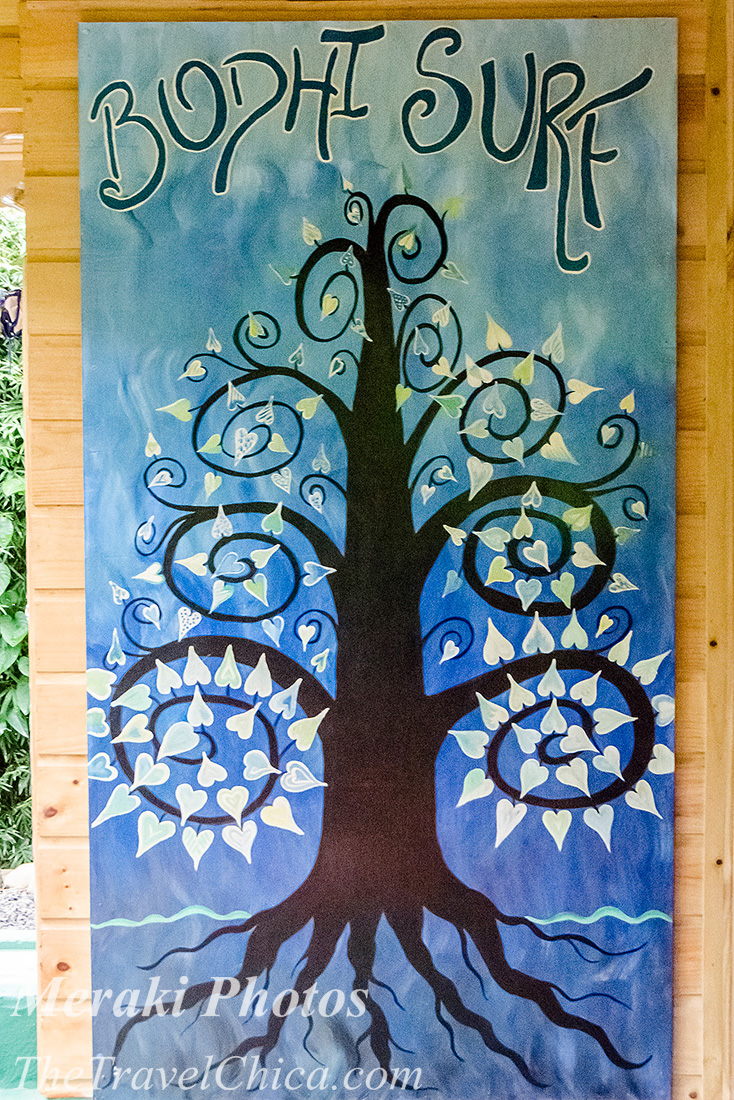 The "big why" for Bodhi is their Ocean Guardian Journey.
I am inspired by people who make a living doing what they love and serving their greater purpose. I am even more inspired by people who do this without lecturing but rather demonstrate in small ways how to make a difference.  The owners of Bodhi are committed conservationists and global stewards. Read more about it and how you can be involved here. 
It's not all or nothing.  We can all do something.  We just need a little reminder every now and then.