I always strive to get a glimpse of the local culture when I travel, whether I am on a longer international trip or a short business trip.  The longer you spend in a place, the more opportunity you have to hear, see, and feel.  You start to understand the joys, the struggles, and priorities of the local community.
When you don't have several weeks, it is difficult to engage with and learn about the community.  That is where community engaged travel businesses can greatly impact your experience.
Community Engaged Travel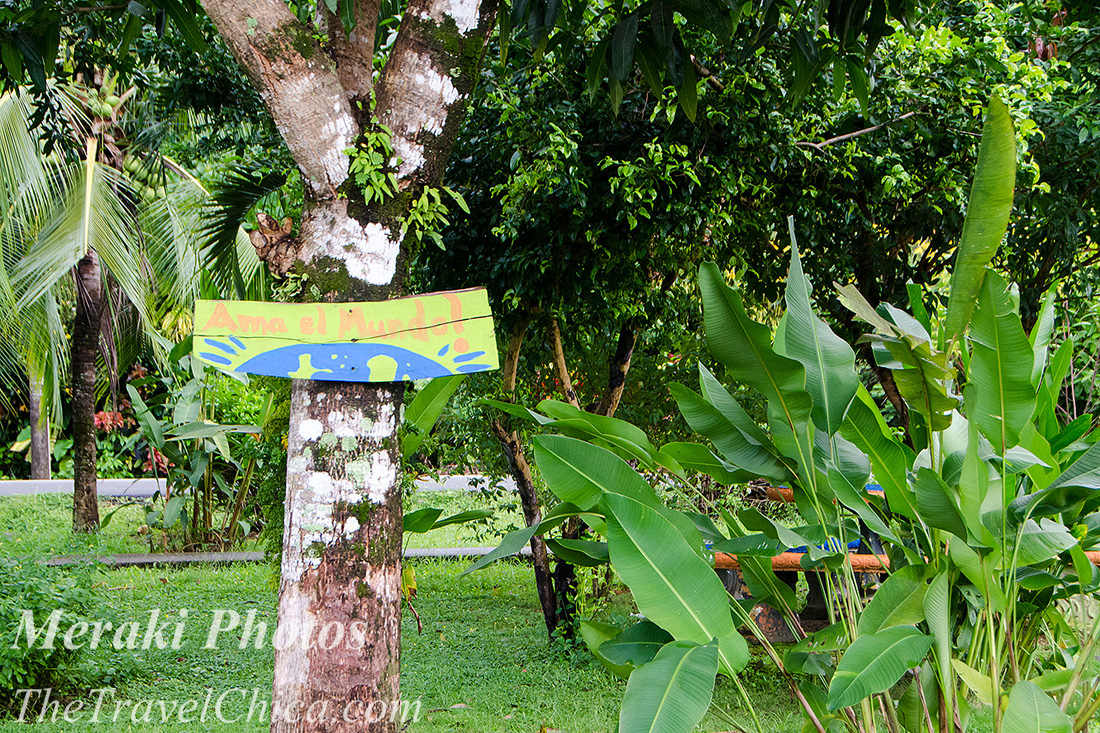 My recent trip to
Bodhi Surf and Yoga Camp
in the community of Bahia Ballena, Costa Rica helped me further understand my values when it comes to choosing where I stay and what I do when I travel.
Choose travel companies that contribute to the community.
Contributing to the local community can happen in several ways.  Do they employ locals, and do they treat them well?  Do they work with other local businesses?  Are they involved in solving local problems and providing opportunities?
Bodhi helps YOU contribute to the community through its Travelers Philanthropy Program, donating 2% of every Bodhi Sessions experience to organizations that are helping improve the well-being of Bahia Ballena.  If you enjoy a place, it makes sense to help maintain and support it.
We got to see the results of one of the local projects run by Geoporter, using geospatial technologies to determine the best place to install public trash and recycling bins.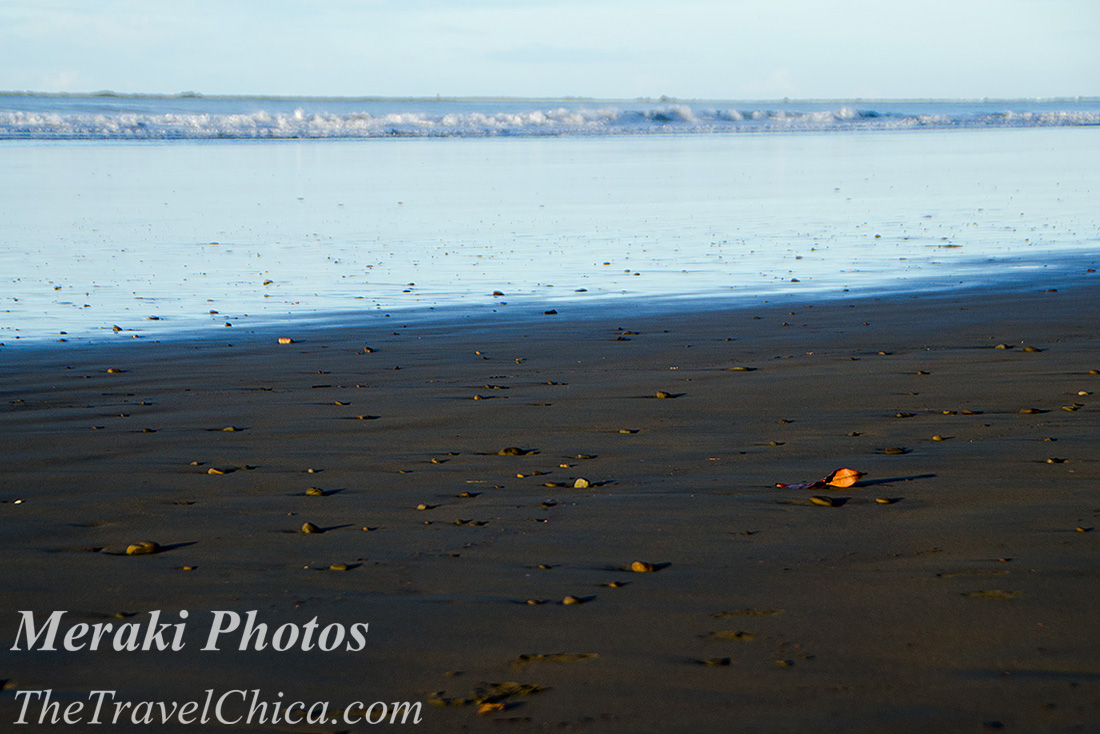 Bodhi also sponsors Service & Surf Saturdays where they help keep plastic and other trash out of the ocean.  This community event also helps set a positive example for locals and visitors, promoting environmental responsibility, and engaging people in fun and educational activities.
Choose travel companies that help guests learn about and engage with the community.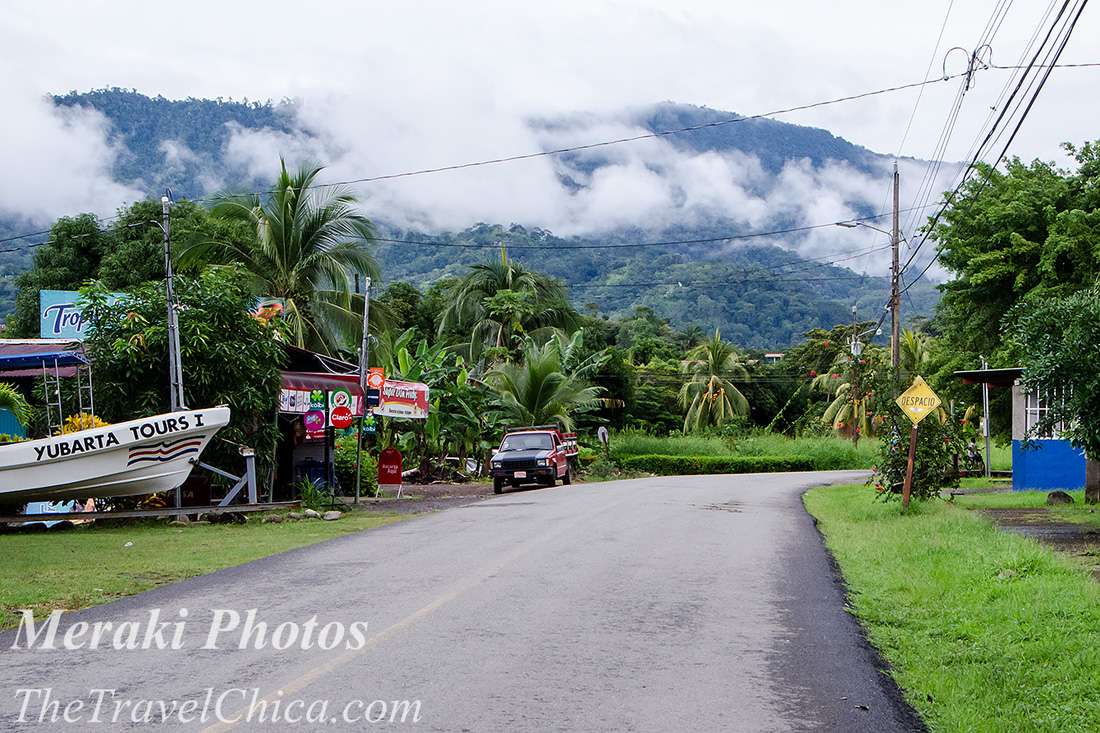 Part of the Bodhi Sessions experience includes a Community Walk where you learn about everything from the trees and plants and the plethora of uses (did you know that teak leaves can be used for red dye?) to the local politics and rebellious nature of the Bahia Ballena community (including burning down a ranger station when the government took over operation of the Marine National Park).  Local guide Wayne is so knowledgeable, and his Tico pride shines, as well as his passion for sharing with travelers.
I also choose accommodations that are smaller, specifically avoiding all-inclusive resorts, so that I don't feel torn between going out to experience the town and "getting my money's worth."
Choose travel companies that recognize their role in the larger global community.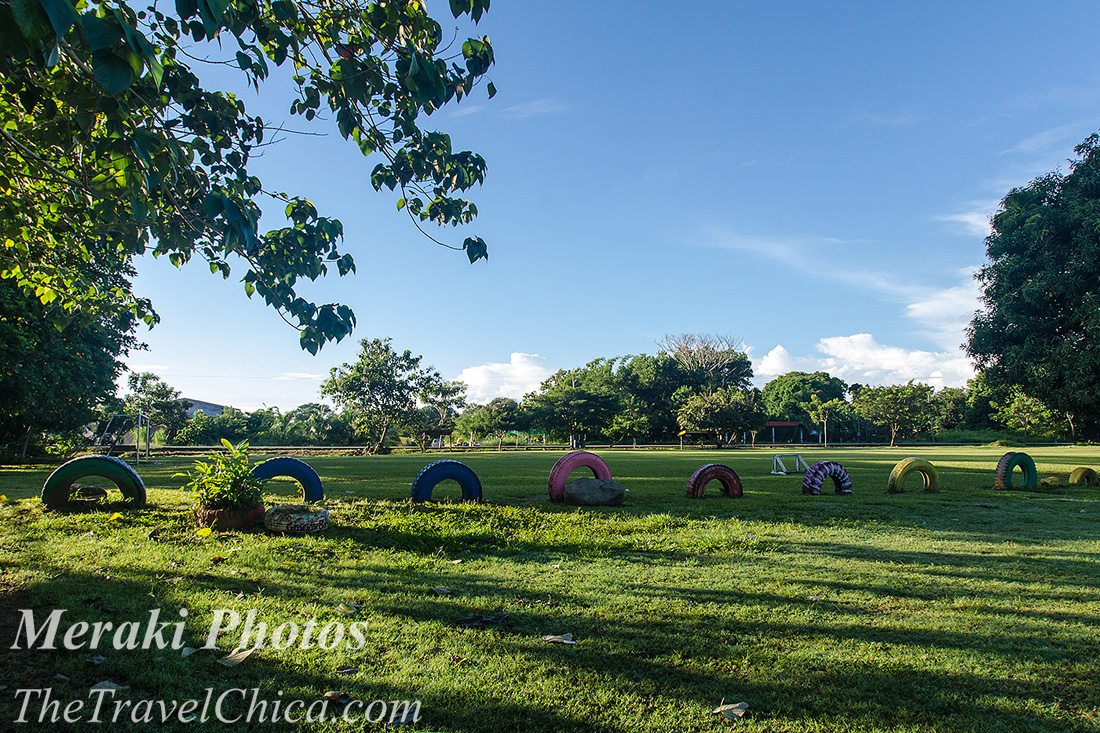 Community is both local and global.  Over the past several years, I have become much more aware of environmental and socio-economic challenges and how my actions contribute in positive or negative ways.  I am responsible for my own actions, but I can also help influence the actions of others by voting with my dollars.
Bodhi demonstrates corporate, social, and environmental responsibility through their Ocean Guardian Journey, which is the larger umbrella for all of the things that they are doing in contribution to a much larger movement.  It is a personal journey for their business and it is based on learning, growing, and improving.
We don't need perfection or 100% solutions.  Read their very honest take on sustainability here.  This approach resonates with me, and I think it is an innovative, creative model that other businesses can learn from.
Responsible Travel
The term responsible travel is used a lot in the travel industry.  It is something I have believed in for a long time, and my experience with Bodhi has made me more aware and more committed to being a responsible traveler and helping to educate others as well.  It's not limited to travel either.  I left Bodhi humbled and inspired and reminded of my personal responsibility.
Do you want to start your own personal journey?