Costa Ballena is a natural wonder.  It means "Whale Coast" in Spanish.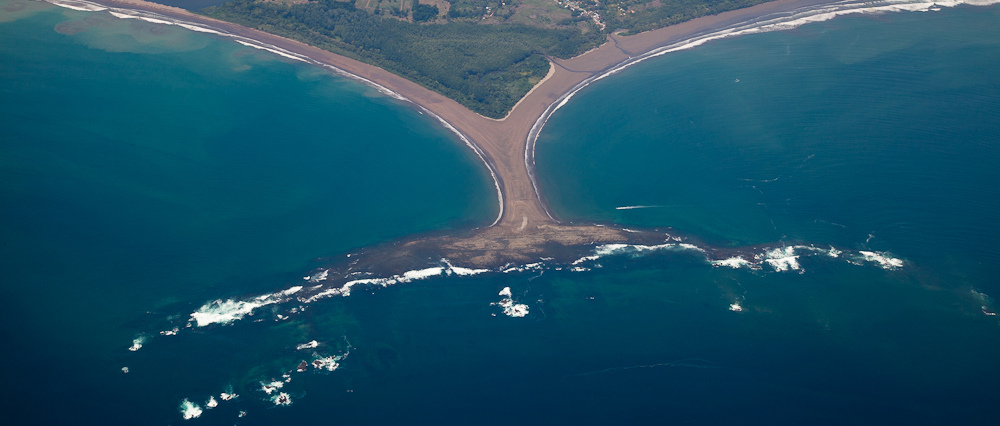 When I saw the aerial photos of the coastline shaped exactly like a whale's tail, I knew I had to see it in person.  From the surf and yoga camp, it was a 15-minute walk to the entrance of Marino Ballena National Park.  Another 5 minutes or so, and you are at the start of the "tail."
You have to time it right because the entire tail is under water at high tide.  You have a few hours around low tide if you want to walk it and explore.  The beach turns rocky as it narrows.  The wide end of the tail is actually all rocks stretching quite wide.
One of the most bizarre things about this spot is that the tide comes in on both sides of the tail.  And you will be swimming back to the beach if you don't time it right.
I also recommend finding a spot with an aerial view to appreciate nature's artistry.
Costa Ballena and the Whale Tail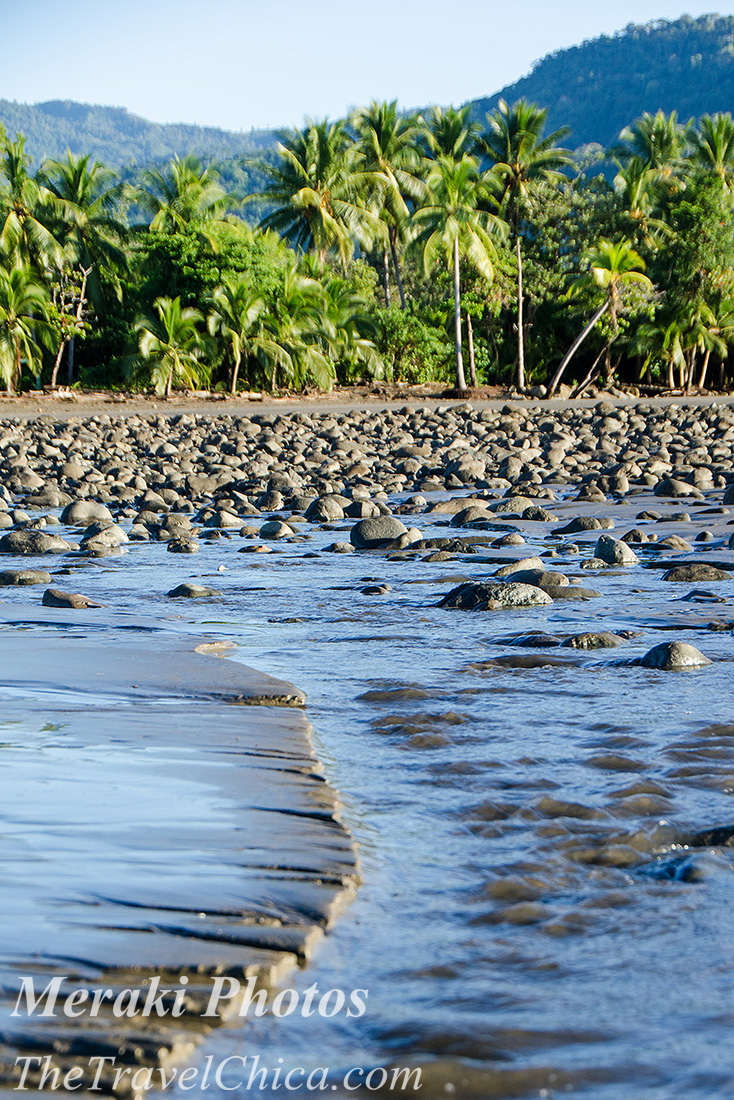 I made a friend.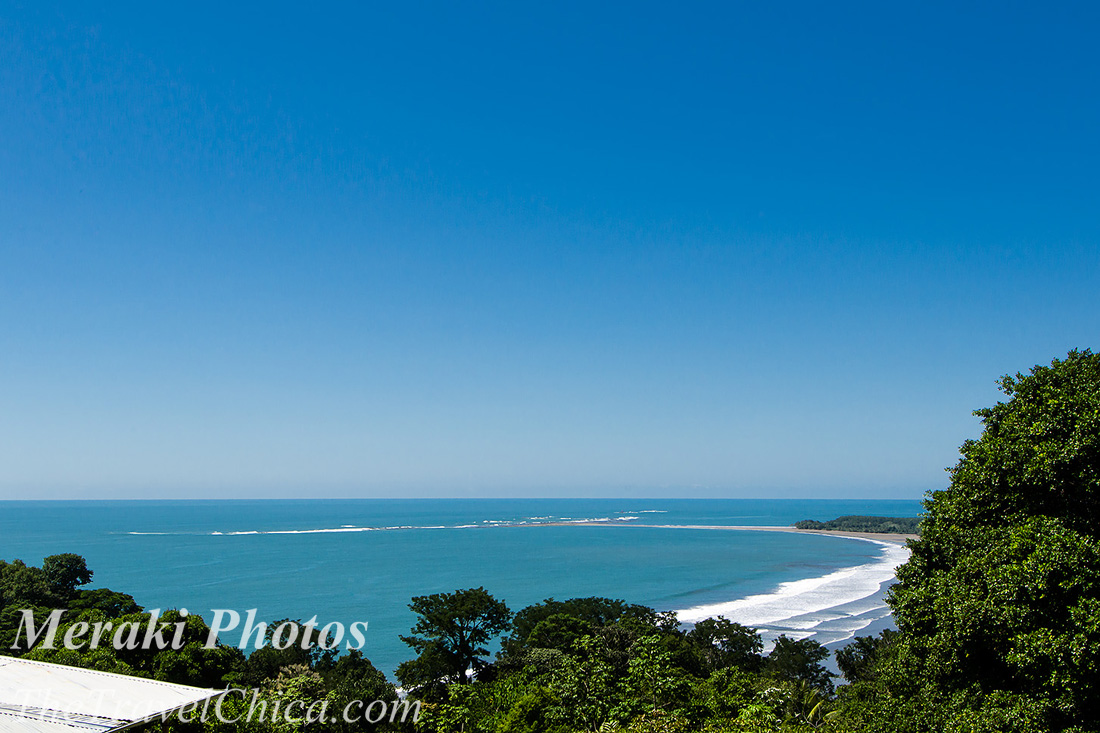 What beautiful artistic forms have you seen in nature?