Remember Cruella?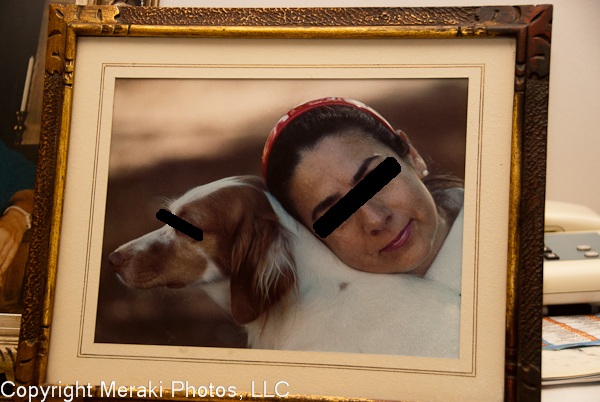 Finally, the saga comes to an end… sort of.
A few months ago, I wrote about my evil landlady Cruella.  I then shared her bizarre rules and how she was monitoring my toilet paper usage.
The last thing I wrote about Cruella was how she kicked me out and changed the lock only 2 weeks into my 1-month contract.
Now I am concluding the story.
Read on to find out what happened when I went to pick up my stuff, about the rental company's reaction, and how I got my revenge.
The Next Day
I had to wait until 10am the morning after Cruella kicked me out to find out if she stole anything from me.  I went to the building administration office, still feeling confused and a little in shock.  It was strange to be back in the building, and I had to fight the urge to go up to Cruella's apartment and let out all of the frustration from the past two weeks.
I quickly looked through the bags and breathed a sigh of relief that everything appeared to be there.
Next it was a matter of the deposit.  Cruella had told my rental company she was leaving my deposit minus 200 pesos (US$50) at administration too, and I was hoping so much that was true.  A full month rent is a big deposit for a 1-month lease.
Cruella told the rental company that she kept the 200 pesos because I broke something in the closet.  This was a lie, but apparently this woman wanted to squeeze every bit of money out of me that she could get.
I explained to the woman in Spanish that Cruella kicked me out for no reason.  She was not told a reason either.  The woman gave me an envelope with the deposit and asked me to sign something indicating I received the money.
I was not signing anything.
I explained to her that Cruella still owed me half of the rent, since she broke the contract.  She offered to call her for me.
My Phone Call with Cruella
She got Cruella on her cell phone and handed the phone to me.
Cruella is fluent in English, but she immediately went into rapid Spanish. I told her several times that I could not understand Spanish well over the phone and to either speak slower or speak in English.
Apparently, Cruella had forgotten how to speak English.
How convenient.
Click.  She hung up on me.
I told the woman that I could not understand anything Cruella said and how she refused to speak English to me.  She looked at me with sympathy, maybe realizing that I was the one being wronged in this situation, and said, "She speaks English.  She used to live in London."  I knew this of course, but I was happy this woman was also seeing this evil side of Cruella. 
Que perra! is what I was thinking, but I was being polite.
The woman called her back for me and spoke to her on my behalf.  When she hung up the phone she said that Cruella's lawyer would be in touch.  I laughed for the first time since being kicked out.
Really, crazy lady?
You think that the lawyer threat is going to scare me when I have done nothing wrong, and you have broken the contract?
I am not stupid. I am pretty sure we invented the lawyer threat in the US.
The Rental Company
The owner of the rental company also was given the brush off and told to speak with Cruella's lawyer.  Of course, days passed without being able to reach this lawyer.
I have had mixed feelings about what to write about the rental company Spare Rooms BA.  I thought that they should take responsibility and pay me the money Cruella stole because they arranged this transaction.  They could then continue to pursue Cruella for breach of contract.
But I have to own up to something.
I signed the contract, making an assumption that Spare Rooms BA would be responsible and never asked what would happen in a situation like this.  Of course, I could not have predicted this scenario, but I should have asked more questions.
I found out later that Spare Rooms BA had never actually rented Cruella's apartment before, so she must have been using different rental services for the past 7 years.  This is a simple question I could have asked that might have made me listen to that initial gut feeling.
I also found out that Spare Rooms BA just facilitates the transaction between the tenant and landlord, and they do not take responsibility for something the tenant or landlord does in breach of the contract.  This was not written into the contract I signed, but I later found a statement 2/3 of the way down the Legal Notice page.  The Legal Notice page is not easy to find, since it is a link in the footer of their website.
What has Spare Rooms BA done to right this wrong?
The day I was kicked out, Spare Rooms immediately refunded the administration fee that I paid for using their service.  After several days of back and forth trying to reach Cruella's lawyer, they also refunded US$60 of the rent, which I assume is their commission from the rental transaction.
I truly appreciate that Spare Rooms BA gave me this money back. I definitely deserved it, but it would have been easy for them to not give me anything back and wipe their hands of the situation.
From living in the US, I have this expectation that businesses will sometimes take a loss to maintain a happy customer.  I have to remember I am in Argentina now, and customer service standards are different (and sometimes non-existent) in Latin America.
My Sweet Revenge
For those of you who know me, you know that I do not like to be taken advantage of, especially when the action is so blatantly wrong (and breaks the law).  You may have been wondering how I would get my revenge.
Well, I like to think I am a good person, and I was not going to do anything I might be ashamed of one day or could get me thrown in jail like kidnap her dog and hold it for ransom.
Yes, this really was a suggestion.
As I told more and more people who live in Buenos Aires about the situation, I got lots of support.
Argentines and expats were angry that someone would take advantage of a foreigner like this (Buenos Aires already has this bad reputation).  So they were more than happy to offer a little of their "local knowledge" about how to get back at this woman.
Argentines are afraid of their tax agency just as much as Americans are afraid of the IRS.
The last thing anyone wants is to go through an investigation.  Many Porteños do not pay their taxes because they run home-based businesses or have a little something on the side.  But they are also afraid because being investigated by AFIP (Federal Administration of Public Revenue) is no picnic.
So I went to the AFIP office and filed a complaint against the woman for breach of contract and stealing my money.  Then I let them know that she has two home-based businesses, renting a room in her apartment and selling dulce de membrillo, and that I hoped she was diligently paying the appropriate taxes to the government.
The economy in Argentina is struggling, and I would not want the people who rely on government-funded programs to suffer because this woman isn't paying her taxes.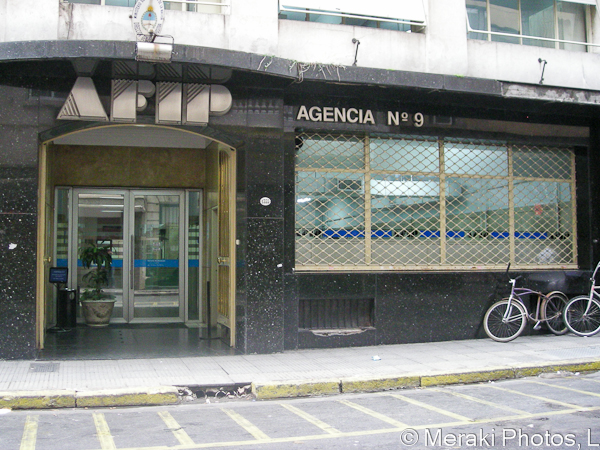 Note that filing these two documents required trips to three different AFIP offices. Luckily, I do not have a "grown-up job" and have all the time in the world.  Plus, government offices will not make photocopies for you, so there were additional trips to run down the street to the nearest copy shop.
The different departments within AFIP do not seem to know much about what each department does or their processes.  But I have to say that all of the employees I talked to were incredibly helpful.  Maybe my Spanish isn't so bad if I was able to file official documents within the Argentine bureaucracy.
My final words to Cruella…
Enjoy the investigation.  I hope whatever you bought yourself with my money was worth it.