It has been 9 months since I left Columbus, Ohio to start my travel sabbatical in Quito, Ecuador.
When I see one of my friends, the first question is:
What does it feel like to be home?
My answer:
It does not feel any different.
And that makes me happy.
I can leave my family and friends and the comforts of home for 9 months, and …
Life goes on. For all of us.
I went off and did my thing.  Everyone here went on with their lives, raising their children, buying homes, getting new jobs, and doing the things they love.
And I can come back and step right back into their lives as if I never left.
Comforts of Home
Here are some of the "comforts of home" I enjoyed my first week back in Ohio.
Paper Products
Toilet paper is awesome in the US!
Apparently, my friends and family do not skimp when it comes to quality.

Napkins are Available
Restaurants (even fast food) provide napkins…. as many as you need. And they don't feel like tissue paper.  They actually can be used to wipe grease of your hands and even clean up spills.
First Foods
The first thing I ate was a huge salad. After airplane food, I just wanted something fresh and healthy.
You may remember that I wrote a whole post about how much I missed peanut butter in Buenos Aires.  Luckily, my friends had a huge jar of Smuckers natural creamy peanut butter.
I enjoyed some delicious sushi.
My friend Amie told me she would take me out anywhere I wanted.  Real sushi is one thing I had not eaten since I started my travels.
Kit Kat
I don't eat much candy, but these are one of my favorites.  (In case you are wondering, Nestle's Crunch bars are next on the list).
Jersey Mikes Club Sub
When people ask me what is "traditional American food," I usually cannot think of anything.  But this may be the traditional American lunch.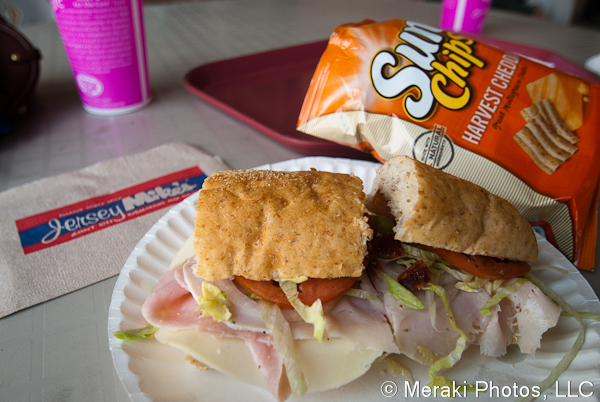 I drank a real beer.

Before I get into the really good stuff, I started simple with one of my stand-bys.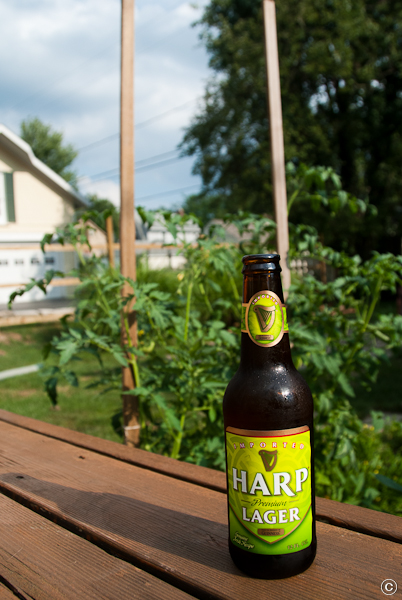 First Activities
Picking up my bike was a priority.
I got it my first full day back in Columbus, and I got in two long rides on the Olentangy Trail my first week.  It was such a good feeling.  I look forward to more frequent and longer rides.
I "refreshed" my wardrobe.
Having a new wardrobe was unexpectedly awesome.  I went to my storage unit and went crazy packing a large suitcase with entirely too many clothes and pairs of high heels.
After living 9 months out of a backpack, I deserve some variety and some fashion.
The funny thing is I don't really have that many clothes because I gave away most of them when I left.  But after wearing the same 5 shirts and 3 pairs of pants every day, I felt like I had the wardrobe of a Hollywood pop star.
Grilling
That's what we Americans do in the Summer.  And my brother-in-law is pretty darn good at grilling steaks.  Yes, the quality of the steak was great in Argentina, but my brother-in-law's special seasoning cannot be matched.
And the fresh corn, green beans, and tomatoes from the garden just steps away from the house…. delicious!
Surprising the Family
The only family members that knew I was coming home are my mom, my dad, and my sister.  My family reunion was scheduled for my first weekend back in Ohio, so I had the opportunity to surprise the rest of my family.
My grandma's reaction was pretty great.  I wish someone had taken a photo to capture the surprised look on her face.
The family reunion at Long's Retreat is an annual tradition that has been going on for 30 years, and I like to think it is all because of me.  My aunt was on her way to visit me in the hospital right after I was born, and she stopped to make that first reservation.
She must have been so overjoyed about my birth that she wanted to bring together the whole family to see me every year.
Guess who won the prize for traveling the furthest to attend?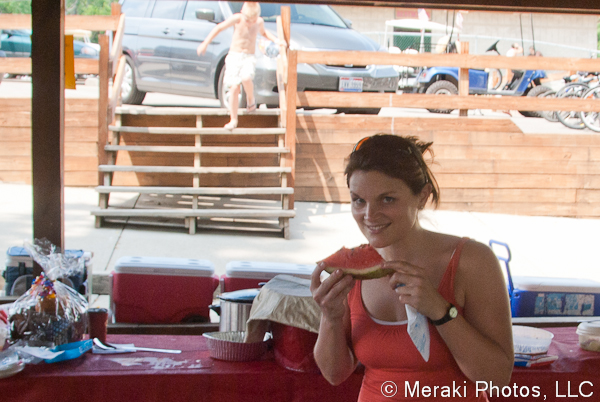 After coming home after a long trip, what did you enjoy most your first week home?