The first time I arrived in Buenos Aires in 2010 (and every other time I have returned) I was amazed by the grand buildings throughout the central parts of the city.
The grandeur never became just a part of the background for me.
I always appreciated it and felt lucky to be living there.
I included a fairly extensive history section in the Buenos Aires City Guide because I think it is important to understand the city's past in order to understand what has influenced the culture, the current political and social environment, and also the unique look of the city.
The barrios of Palermo, Recoleta, Retiro, Microcentro, Congreso, and Tribunales are jam-packed with jaw-dropping grandeur.
The late 1800s and the early 1900s saw a surge of development of the city, especially the impressive European-style buildings, the grand parks and plazas, and prominent monuments.
Here are a few of my favorite buildings.
Grand Buildings of Buenos Aires
Some may think it's tacky, especially at night, but the Casa Rosada certainly stands out.
I could live on the top floor.
Even though this building is impressive, there is still little trust in the banks of Argentina after the 2001 financial crisis.
Do you recognize any of these grand buildings?
Plan a trip and learn more about Buenos Aires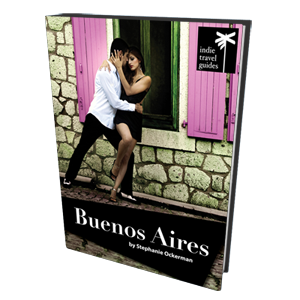 This month I am highlighting Buenos Aires in celebration of the release of my Buenos Aires City Guide published by Indie Travel Media.  I put a lot into this project, and I am proud of the end product.  I love this city, and I want anyone who visits to use this guide to create a unique experience and enjoy the best of Buenos Aires.