A couple months ago, I became one of the last people I know to buy an e-reader.
My friend Jeff, a long-term traveler I met in Buenos Aires, told me many times how much he loves his Kindle.
My response was that I prefer a paperback and didn't want to carry another electronic device.  Turns out I just didn't read many books while I was traveling because decent books were hard to come by in hostel book exchanges, and I cannot stand to read a book on my laptop screen.
When the proof copy of my Buenos Aires City Guide was published, I decided to buy a Kindle Paperwhite
.
I mean… I had to read my own book.
Best purchase ever!
Anyway…. I'm getting a bit off topic.
This post is about discovering my travel future.
How does this post relate to my beloved Kindle?
Well, the second book I read on my Kindle was…
Break Free: The Ultimate Guide to Housesitting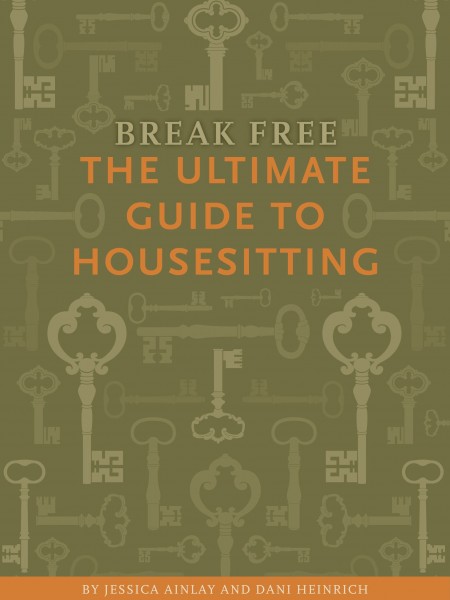 I have been intrigued by the idea of housesitting for a while as I learned about it through posts from Jess and Dani of the Globetrotter Girls (the authors of this book) and a few other travel bloggers.
After reading Break Free, I now know housesitting will be my travel future.
Why housesitting fits my travel style
During my 20-month sabbatical in Central and South America, I learned a lot about what I enjoy about travel and how to get it.
Three things I learned about my travel style are:
1)      A local experience is more fulfilling
2)      The slower I go, the better my experience
3)      I like the feeling of "home"
A local experience
Many housesitting opportunities are outside of touristy areas.  They are in places you may never have considered going, simply because you haven't heard of them.
I like the idea of discovering a place not in a guidebook.
I also like visiting places that are known tourist attractions, but I always try to get closer to understanding what it is really like to live there.  When living in Buenos Aires, I found that the best way to do that is to interact with locals.  I discovered great neighborhood restaurants, graffiti art off-the-beaten-path, and got to participate in asados and wine tastings hosted by locals.
It took time to meet people and build a social network, and it was worth it.
Housesitting can provide the opportunity for an instant acquaintance with neighbors.  Or at the very least, the homeowners can give you some great tips on local activities and restaurants and favorite places.
Go slow
The duration of housesitting opportunities vary, so you can choose those that fit your travel schedule.
I learned quickly while backpacking my way through Central America that I prefer to go as slow as possible.  One week was my minimum time in any place.  I'm not one to rush around for ten hours a day to see every attraction.
I need down time, and I think you have to take your time in order to really learn about a place and its people.
A two-week to four-week housesit would be the perfect range for me, and I could even see myself doing a longer assignment.
Even if you only housesit for a week, the amount of money saved by exchanging your caretaking for a place to live can allow you to travel longer in the area.
Making a home on the road
The thing I hated most about backpacking was living out of a backpack.  Of course, it was what I signed up for at the time.  I carried a small pack compared to most backpackers, but it was still a pain.
Going forward, I see myself staying longer in fewer places.
As much as I think hostels are great options for budget travelers, I like to have privacy and comfort.
I like unpacking my bag, even folding things in a drawer and hanging things in a closet.
I like having a good kitchen to cook healthy meals.  I like the small things that feel like home such as a comfy sofa to curl up on with a good book (on my Kindle!) or a cute dog to greet me when I come home (another added bonus of some housesits).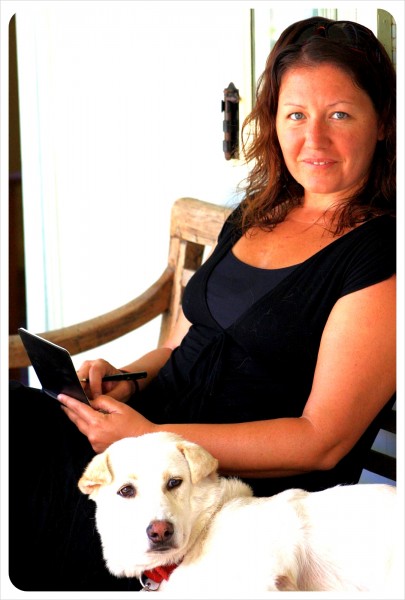 Why I will be a great housesitter
I have already owned a home.  I recognize that opening your home to someone is a very big deal.  I am responsible, organized, and thorough in my work, and I view housesitting as a job.
An awesome job with good benefits.
Break Free does not just focus on what you get for being a housesitter.  The book provides a good look at the homeowner's perspective as well. By fully understanding both perspectives, you gain a real sense of the level of responsibility and the range of expectations that each party may have entering into the agreement.
I would not take an assignment that I am not suited for.  And I would know how to assure a homeowner I am the right person for a job.
I would want me as a housesitter.
Dreaming big
I have to admit housesitting also makes me dream big.
I will probably never own a luxury home or even splurge on a $300 per night luxury hotel.  The thought of finding that dream housesitting assignment in a beautiful modern house on a tropical island or a cozy cabin in the mountains does get me excited.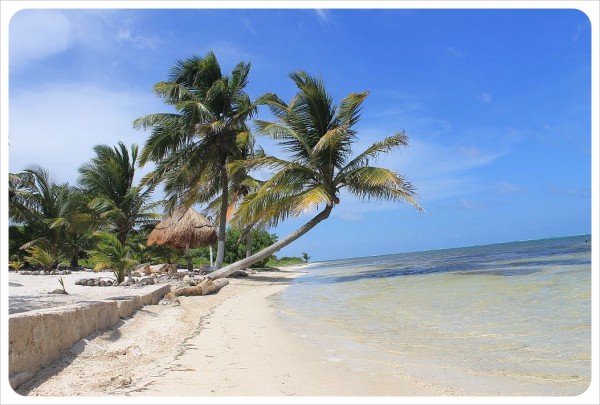 Then there is also the thought of taking another sabbatical and spending a year or so traveling the world through housesitting opportunities.
This book has given me what I need to get started like a pro.
It is well-organized and easy to understand.
There are great examples and templates to use for my housesitter profile and submitting applications (even starting with no experience).
The housesitter checklist and handover checklist are incredibly thorough and make me feel confident that if I use them, I will ensure the housesit is right for me and that there is no situation I would not know how to handle.
Perhaps the best time-saver for getting started is the global housesitting websites comparison.  Since I do work full-time now, I want to limit the amount of time I spend signing up for a service, as well as searching and applying for housesitting assignments.  I now have it narrowed down to just a couple of services I will sign up for because Dani and Jess have already done the research for me.
If housesitting is something you've ever considered, buy this book.
You will figure out if it does fit your travel style and how to make it a reality.
My goal is to have my first housesit under my belt before the end of the year.