The thing I research the most for any travel destination is the food. I have my priorities straight.
I arrived in Jamaica with a list of local dishes and native fruits to try.  I succeeded in tasting them all.  I discovered after I returned that one of my favorite foods can be poisonous if prepared correctly.  Sometimes it's best not to have all the information.
Jamaican Food
Fresh catch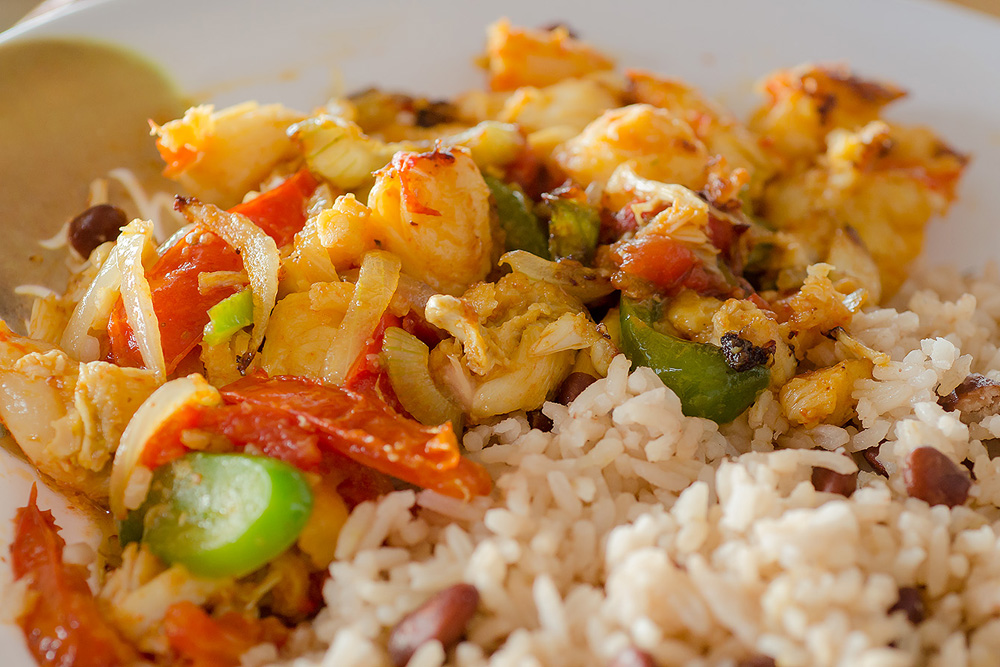 The seafood is obviously fresh in these small fishing villages. My first dinner I ate a whole snapper. Throughout the week, I also enjoyed lobster, kingfish, and conch soup.
Curried Goat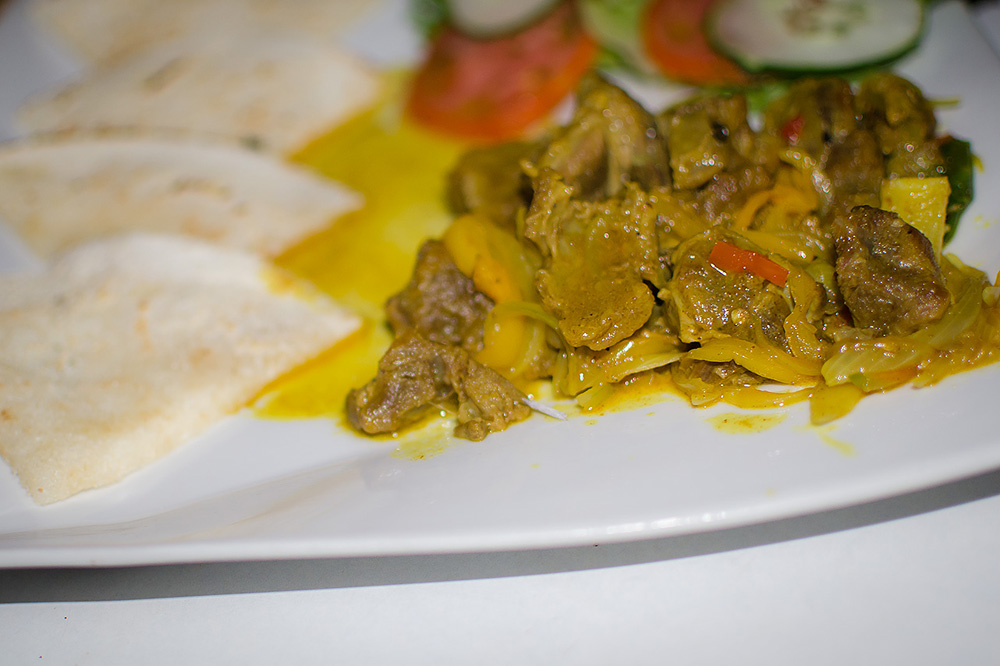 Curry is very popular in Jamaica.  There are lots of goats wandering around this part of Jamaica. The perfect combination.
Jerk Chicken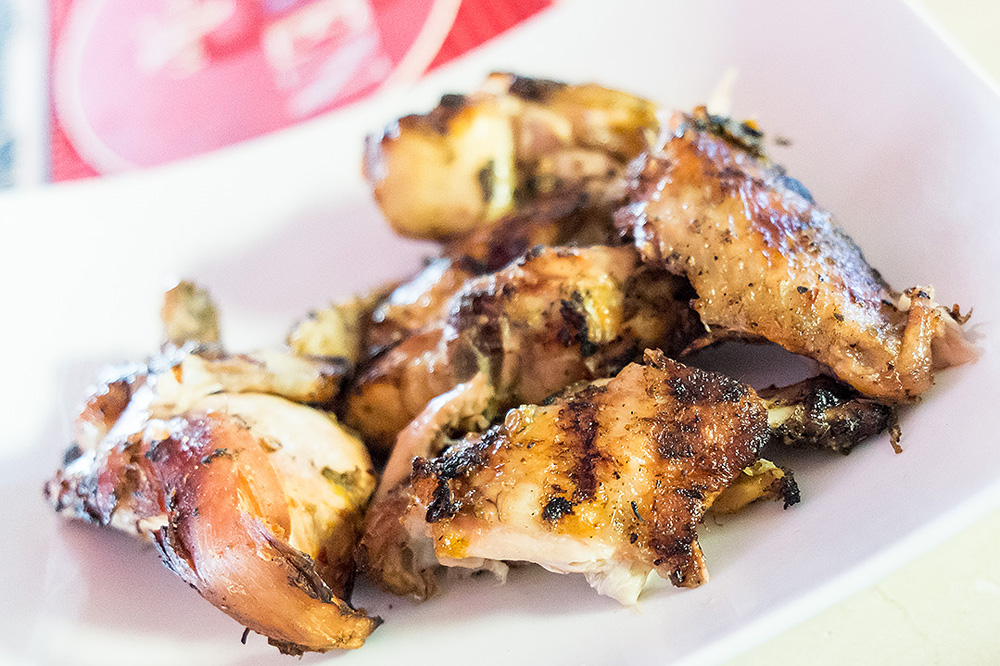 This is probably the most well-known dish from Jamaica. I had a chance to try a slightly Americanized version with these Jerk chicken wings. Some of the best wings I've ever had.
Ackee and Saltfish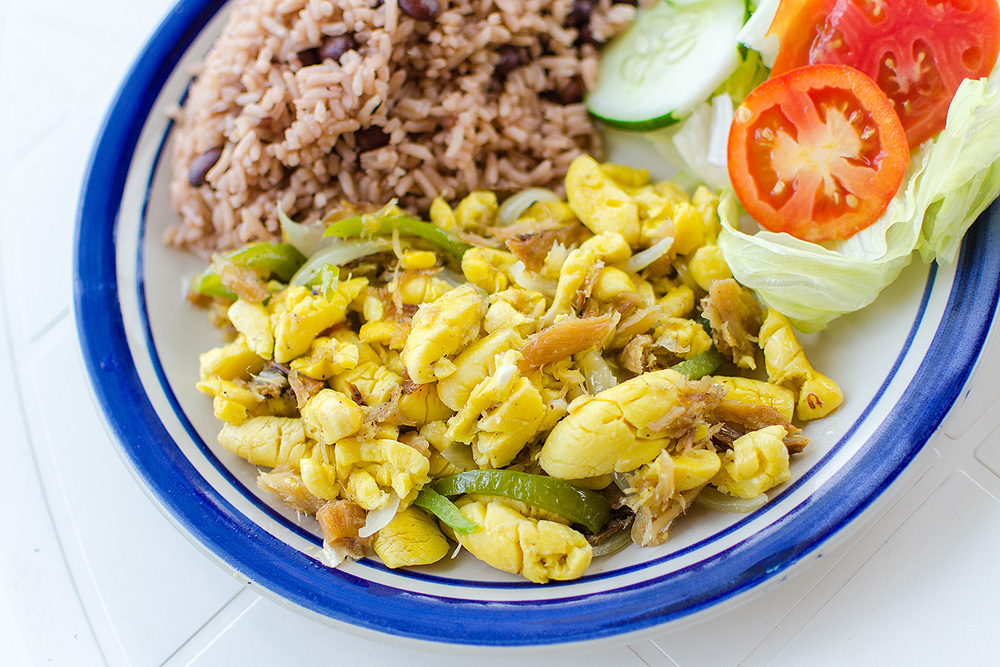 The national dish of Jamaica is ackee and saltfish. It is made with the local fruit called ackee, which looks like scrambled eggs, and dried codfish mixed with onions and tomatoes. I think I ate ackee every day whether as part of this traditional meal or added to an omelette.
And then I found out that ackee is poisonous if not completely ripe and is banned by the FDA.  Totally worth the risk.
Rice and Peas
I believe this is the most common side dish in Jamaica. Don't be fooled because "peas" are really kidney beans.  I ate plenty of rice and beans traveling in Latin America, and I love it.  But there is something different about the dish in Jamaica.  Every time I ate this I kept getting a hint of something I couldn't place. I later discovered that coconut milk and thyme are probably that something special I was tasting.
Ital Food
Ital food comes from Rastafarians, who abide by strict dietary guidelines. This type of food is prepared without the use of meat, oil, or salt, and it gets its flavor from the creative use of spices. I read that it is not very common in restaurants, but I did find Ital stew on the menu at Frenchman's Reef.  Potatoes, kidney beans, veggies, coconut milk, and more … hearty and delicious.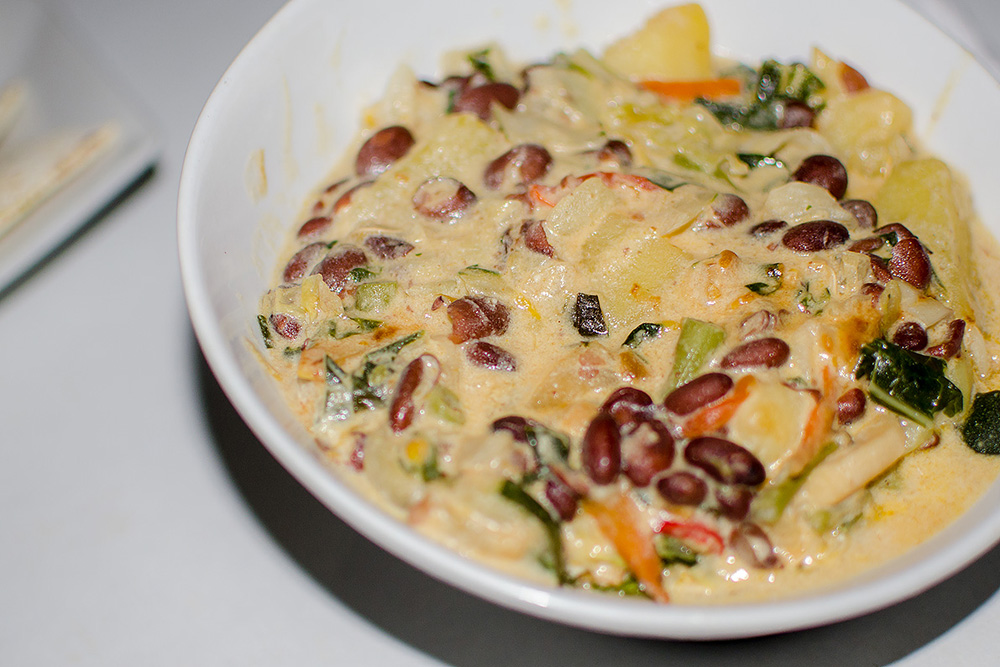 Wonderful and weird fruits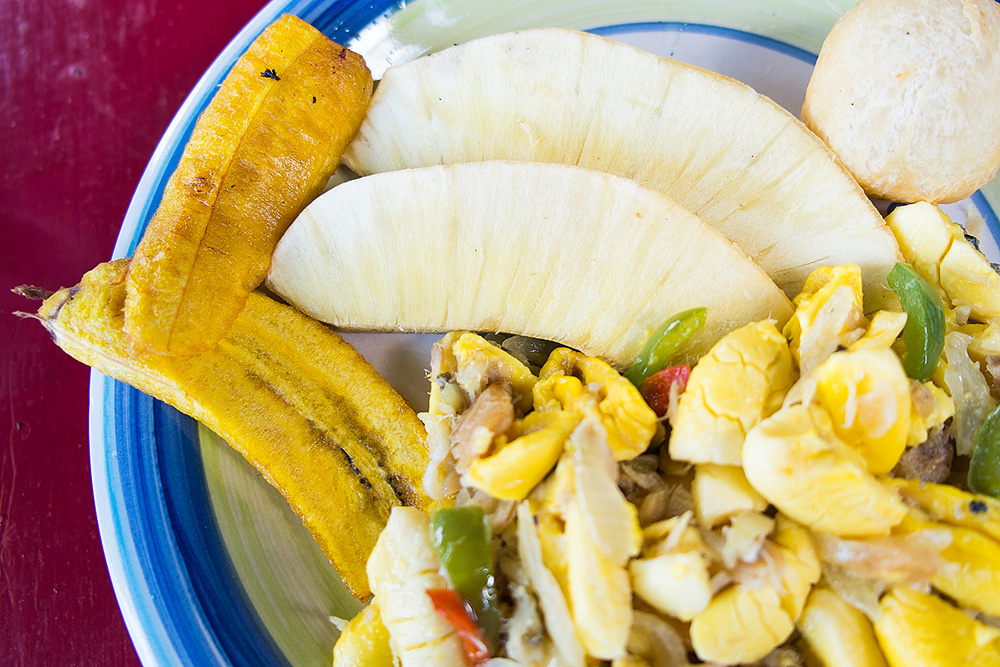 Bread fruit is prepared by frying it and is usually served with breakfast. It is a bit bizarre because it really does have the consistency of a dense bread or maybe potato.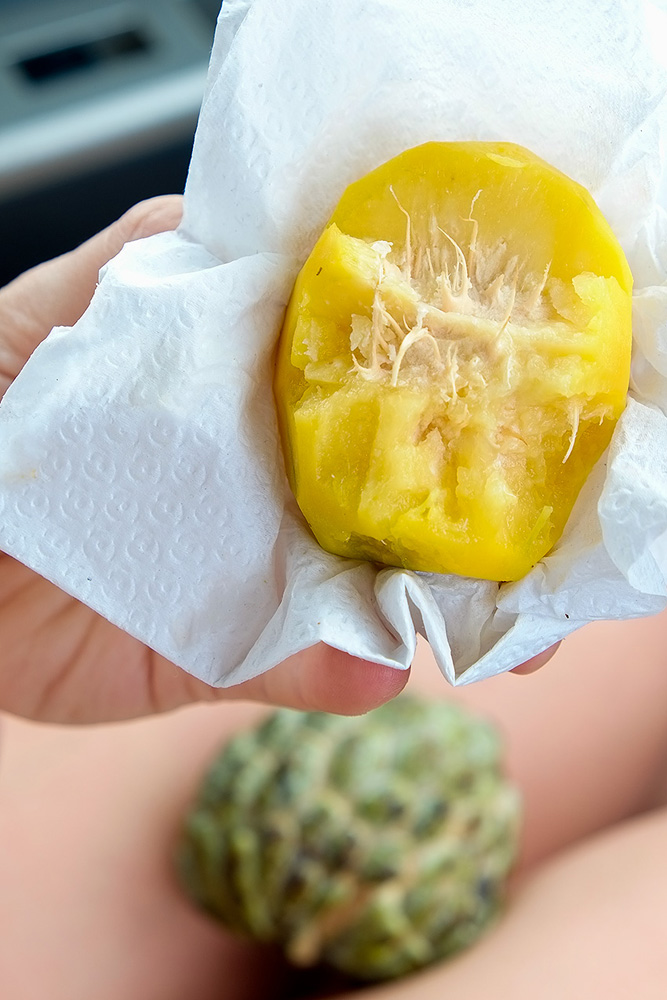 A stop at a roadside fruit stand introduced me to the june plum, a citrus fruit with the perfect balance of sweet and sour. Peel it and bit into it like an apple, but be careful of the spiny core in the middle.
I was also thrilled to discover they have chirimoya, the fruit I discovered and fell in love with in Bolivia. They call it sweet sap here.
Do you have any favorite Jamaican dishes?