I miss a lot of things about Buenos Aires.
I miss the grand buildings.
I miss being able to hop on a bus at any hour for less than a buck.
And yes, I miss the bidets.
I could go on and on.
The one thing I am most surprised that I miss is the sifón.
What is a sifón?
A sifón is the container that keeps seltzer water carbonated.  You can find fancy glass antique ones at the San Telmo Sunday Fair.  But I didn't care about the aesthetics so much as the actual beverage and custom.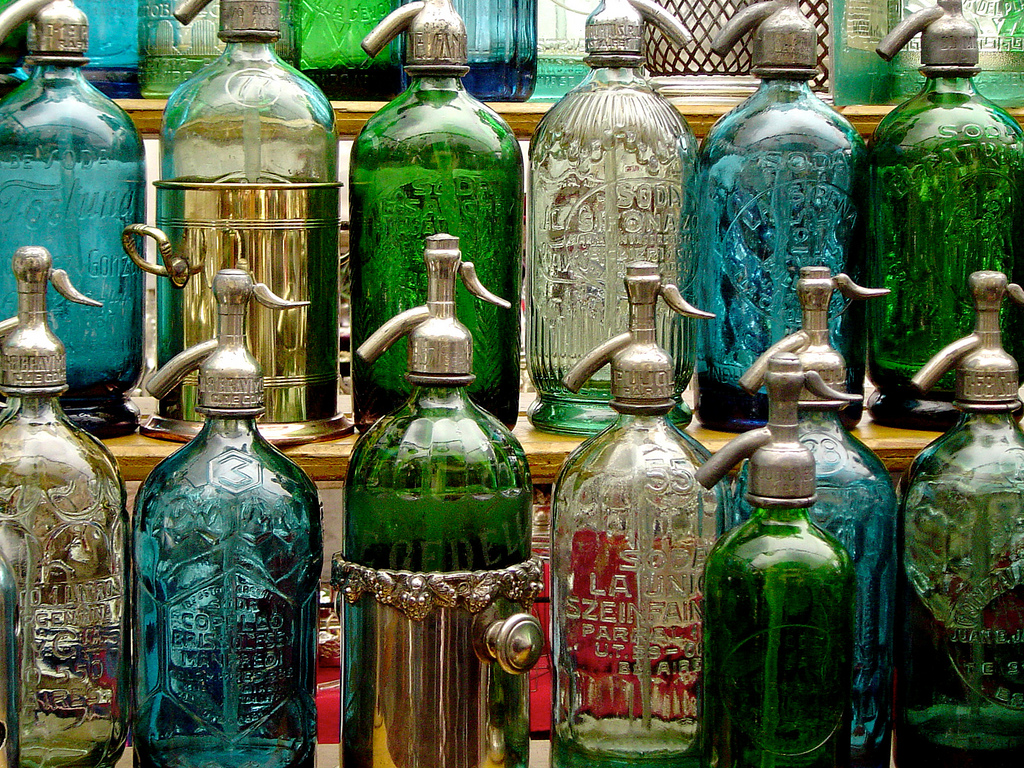 The weird part about this is that I used to hate fizzy water.
I always bought agua sin gas when traveling in Europe and for the first several months in Buenos Aires.  If I accidentally bought the wrong bottle at a kiosko, I would end up throwing it away and buying a regular water.
The locals I hung out with frequently ordered a sifón with dinner, and I finally decided to try it again.
Sure enough, it became part of my routine.
I ordered it in restaurants.
I even bought large plastic bottles from the grocery store to enjoy at home.
The one custom I do not miss is mixing soda de sifón with cheap (I mean really cheap) red wine.
I did try it once, and it was just as bad as it sounds.

Now that I am back in the US, I will occasionally buy sparkling water.  But without the fun spraying mechanism, it's just not the same.
The sifón is such an important part of Argentine customs, it is even a topic for graffiti artists.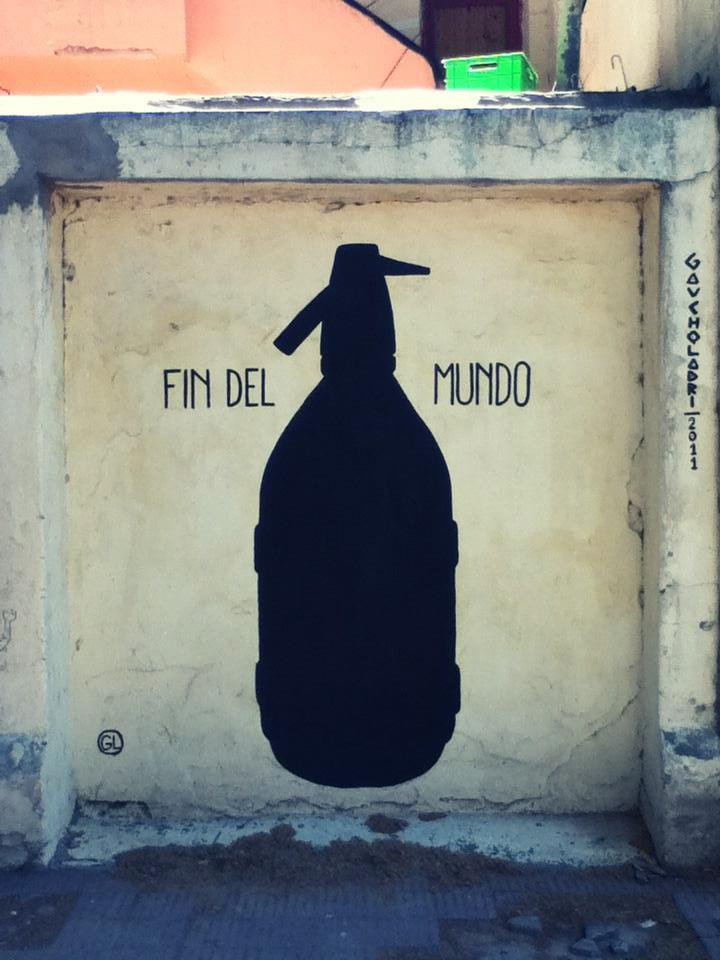 Have you had a sifón in Argentina?  Love it or hate it?
Plan a trip and learn more about Buenos Aires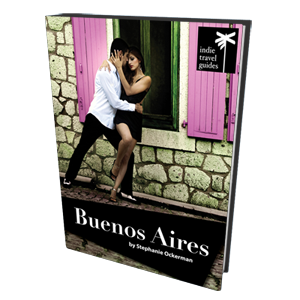 This month I am highlighting Buenos Aires in celebration of the release of my Buenos Aires City Guide published by Indie Travel Media.  I put a lot into this project, and I am proud of the end product.  I love this city, and I want anyone who visits to use this guide to create a unique experience and enjoy the best of Buenos Aires.